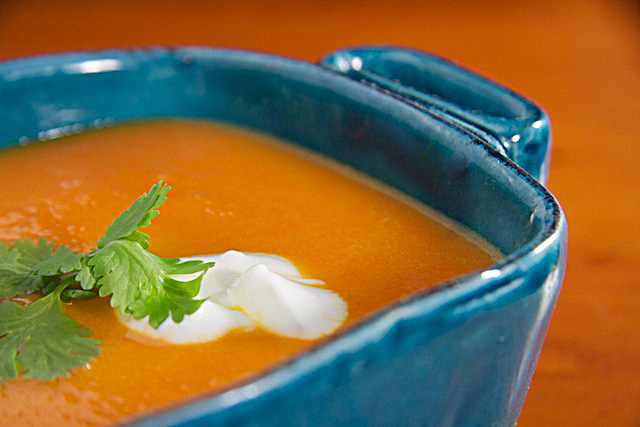 I'm not psychic but something tells me that before the winter is over, my copy of Jeanelle Mitchell's
For the Love of Soup
is going to be dog-eared, grease-splattered and a fought over. Sorry extended family, but you'll have to get your own copy. I can't imagine being without mine for long. I first heard about this book more than a year ago from my
beef-searing buddy,
Heather Travis. One minute we were dissing salt-laden condensed soup, the next she was raving about a little recipe book I'd never heard of and begging me to find a copy. As luck would have it, Whitecap recently reissued the nearly decade-old title last month -- with a makeover to match its younger sister,
For the Love of Salad
. Like its older sibling,
For the Love of Soup
isn't a photo-rich, high-maintenance bombshell you drool over but abandon after a few dishes. Instead, this quietly pretty book is the kind you bring home to the family.