See those pretty crystals? They're salt. Yes, we need this essential element to live, but the average Canadian consumes three times the daily recommended dose. Spend a few minutes Googling "high-sodium diet" and you'll likely consider tossing your fleur de sel out the window. Fortunately, this isn't necessary. I was talking with Dawn Thomas, the voice of
Rouxbe Online Cooking School
.  She says their site doesn't label recipes low-sodium (or low-fat for that matter) and doesn't plan to. Why not? It's unnecessary. Once you learn proper cooking techniques you control these factors. So over the next few weeks I'll be devoting the occasional post to simple ways to reduce the salt in your diet. And as a special bonus, you'll find you're saving money. We'll start with deboning chicken. An easy place to start shaving that salt lick from your diet is at the butcher counter with plain old fresh chicken. If you learn to debone chicken yourself, you'll avoid sodium-laced seasoned meats and have plenty of bones for
homemade stock
-- low-sodium, tasty, rich stock.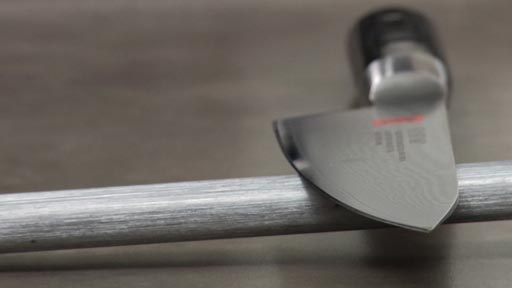 I buy bone-in, skin-on chicken breasts. As soon as I get home, I debone them and freeze the bones for stock. Now, I know a lot of you are thinking this is time consuming. Initially, I thought so too, but I got out my timer. Deboning a whole chicken breast (that's left and right side, so two pieces) took me exactly
4 minutes 8 seconds
. And I don't even have a proper boning knife. Cubing the chicken breast took and additional 1 minute 15 seconds each breast. In just over 6 minutes I had enough boneless, skinless chicken cubes for two mains. Money saved? At least 10% of the cost of the boneless version. I went to my butcher (Valeriote's Market on Yorkshire for those who wonder where I get gigantic, local chicken), and he kindly indulged me in a true comparison. He weighed a 3.3 pound whole skin-on, bone-in chicken breast and calculated the price. It cost $11.55. He then skinned, deboned and weighed
the same chicken breast
again. This time the cost was $12.82.  By buying bone-in chicken, I saved 10% on my meat bill AND had bones for stock. Plus, I had the option of keeping the skin on, which is essential for some recipes like
Roasted Lemon and Cilantro Chicken
, which I often make it with chicken breasts alone. Want to save more? Buy a whole chicken and butcher it yourself. Seriously. It's not that hard. With a bit of practice "Easy as deboning a chicken" will become part of your lingo. To help you on your deboning journey, once again, I turn to the good people at Rouxbe Online Cooking School. They've kindly provided videos that will reduce the intimidation factor.