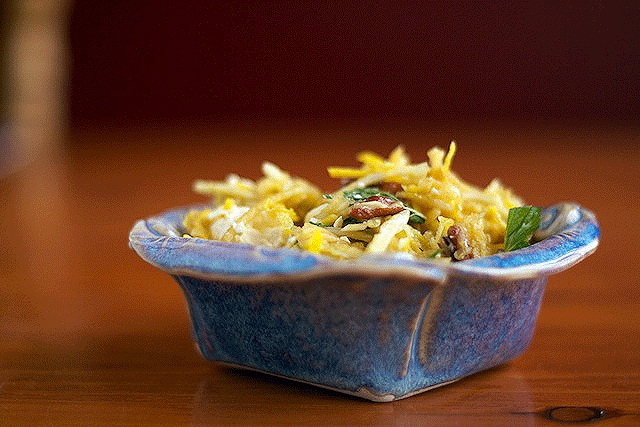 [box type="info" style="rounded" border="full"]
Update:
 Sorry. The contest is closed. However, the fennel salad recipe remains open to anyone willing to give it a try. [/box] As one of the world's most gullible people, I hate April Fool's Day.  Apparently watching me scramble for the binoculars is a hoot. And my reaction when I discover the rare bird at my feeder is actually stuffed? Priceless. But it's not only family who gets a rise out of me. Last year a respectable Ontario food centre had me believing locally-grown hot-house pineapples were
this close
to hitting the stores. While the fake bird was private, I outed my pineapple ignorance publicly on Twitter. So, this year, to be safe, I decided not to open my email, read the news or pop over to any of the social networking sites before noon. But April Fools found me anyway. I had written this blog post a month ago. Having arranged a special April Fool's giveaway, I was on top of things and just sitting pretty until March ended. But when I went to my computer, the file was gone. I have never inadvertently lost a post in all my years of blogging. I've had the server crash mid-composition, but never has a saved file gone AWOL. Until today.