A celebration of real baking in all its messy, boisterous, delicious glory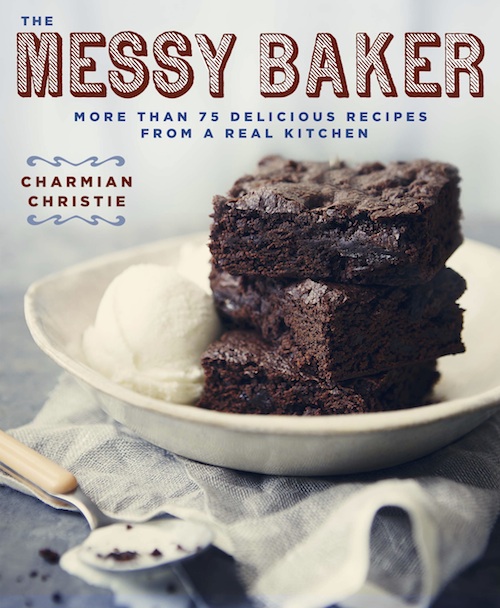 Since when did every cookie on the plate have to be just like the next? Or each layer of cake exactly the same height? Or each pie crust an impeccable work of art encircled by stunningly perfect pastry leaves? To the uninitiated and seasoned alike, all that fastidious, spotless baking is intimidating, not to mention exhausting and inauthentic. At long last, The Messy Baker celebrates baking as it happens in the real world — sweet, savory, messy, fun, and not always gorgeous. Which, of course, doesn't make it any less delicious: to the contrary, Charmian Christie's mouthwatering recipes and flavor combinations rise far above the ordinary. Why have a raspberry galette when you can have a Rhubarb-Raspberry Galette with drippy, unctuous, walnut frangipane? Or wonderfully flaky Vanilla-Scented Palmiers? Or sloppy, mouthwateringly oozy Chicken, Corn, and Cilantro Empanadas? All of these recipes are yours in The Messy Baker, without the rigid perfectionism or complicated instructions of other "gourmet" cookbooks.
Here, Christie's warm, irreverent voice puts the fun back into baking at a time when home cooks need to have fun. The Messy Baker is packed full of luscious savories and sweets that flake, crumble, fall apart, and drip; it guides the reader through simple, delectable recipes but also helps out when things go wrong. For anyone who has given up in frustration when that cake collapsed or the frosting smeared, it's Charmian Christie's The Messy Baker to the rescue.