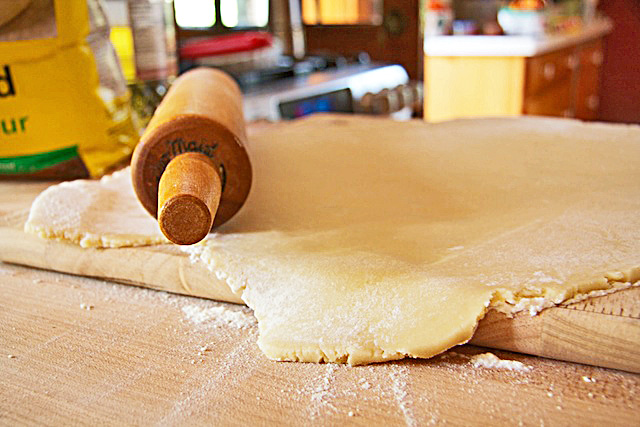 Author: Charmian Christie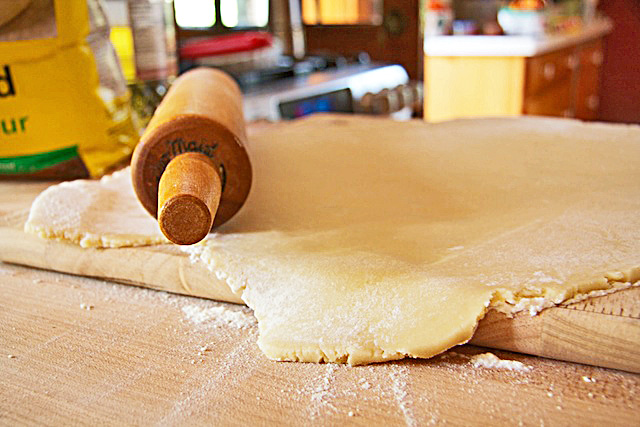 This sweet pie dough is mostly used for fruit tarts. It is easier to work with than pate sablee and, once cooked, the pastry shells are less fragile. The dough can be kept well wrapped in the refrigerator for several days, or frozen for up to 3 months. My note: the book's step by step photos are exceptionally helpful since you can see the texture of the pastry at each stage.
1¾ cups (250 g) all-purpose flour
scant ½ cup (100g) butter, cubed and slightly softened
1 cup (100g) confectioners' sugar, sifted
pinch of salt
2 medium eggs, at room temperature
Put the flour in a mound on a counter (ideally marble) and make a well. Put in the butter, confectioners' sugar, and salt and mix together with your finger tips.
Gradually draw in the flour into the center and mix with your finger tips until the dough becomes slightly grainy.
Again, make a well and add the eggs. Work them into the flour mixture, using your fingertips, until the dough begins to hold together.
When the dough is well amalgamated, knead it a few times with the palm of your hand until smooth. Roll the dough into a ball, wrap in plastic wrap, and rest in the refrigerator for 1 to 2 hours before using.
When the dough is rested and you are ready to use it, unwrap and roll out on a lightly floured counter to a 1/16 - ⅛ (2 - 3 mm) thickness.
Recipe by
The Messy Baker
at http://themessybaker.com/2010/09/03/recipe-pate-sucree/