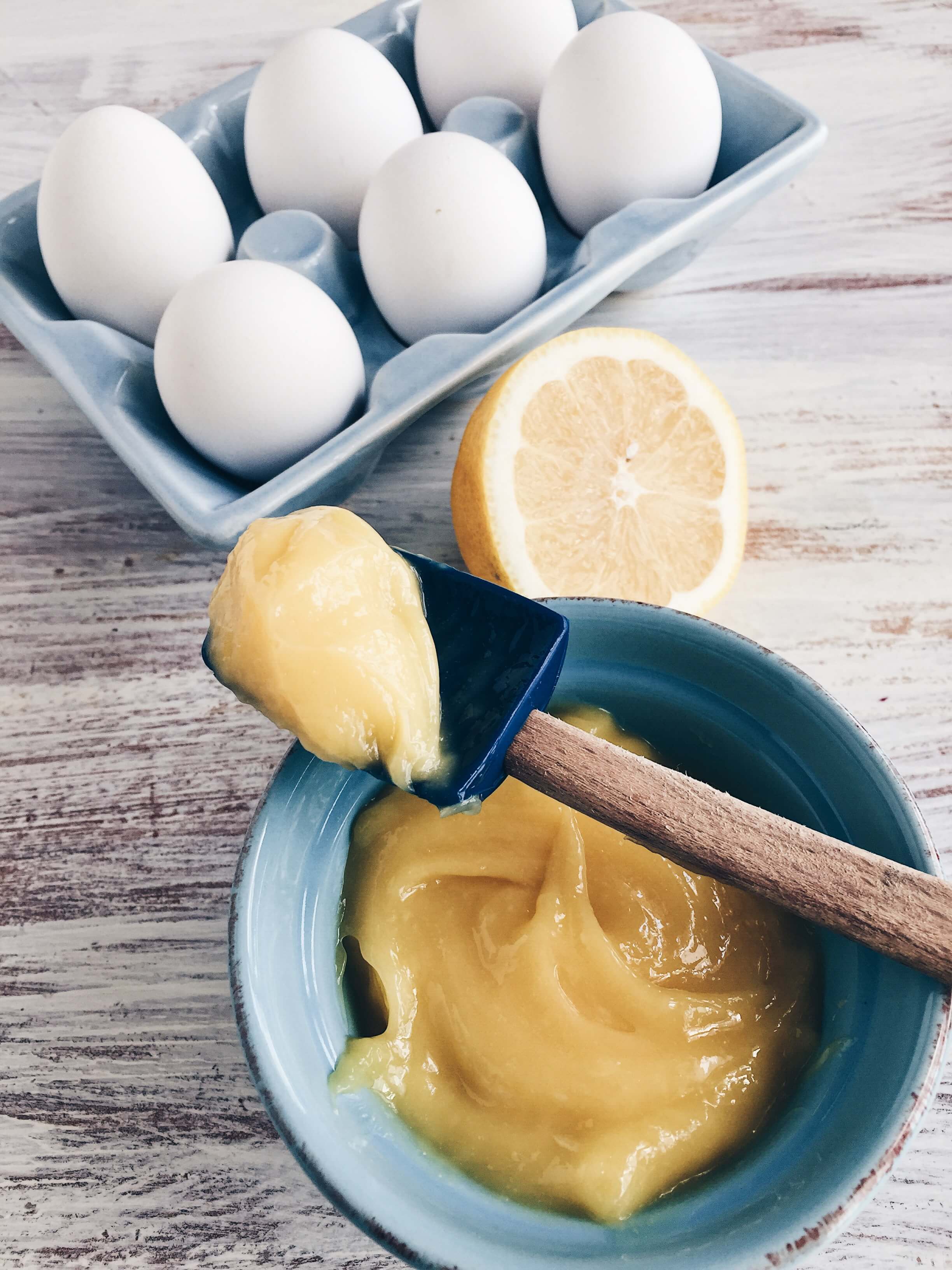 Author: Charmian Christie
Prep time: 5 mins
Cook time: 20 mins
Total time: 25 mins
<span></span>This recipe is a perfect way to use up egg yolk orphaned by meringues, macaron, angel food cake, or Italian buttercream. Since I make at least one of these on a regular basis, I get to make a lot of curd. This recipe is easy, no-waste, and decadent. Double, or triple it if you like. After all, it freezes nicely. Just store it in small containers for quick defrosting.
½ cup unsalted butter
¾ cup granulated sugar
½ cup freshly squeezed lemon juice (or lime)
finely grated zest of 2 lemons (or limes)
generous pinch fine sea salt
6 large egg yolks
Place a fine mesh sieve over a medium bowl. Set aside.
Place the butter, sugar, lemon juice, zest and salt in a heavy-bottomed, medium-sized saucepan. Set pan over medium-low and let the butter melt, about 3 to 5 minutes depending on how cold your butter is. As the butter melts, whisk until the mixture is completely smooth. Add the yolks and whisk again until smooth.

Switch to a flat-headed spoon and cook, stirring constantly, until the mixture has thickened, making sure the curd does not boil, about 10 minutes. The mixture is ready when you can swipe your finger across the back of the spoon and it leaves a clear path in the curd.

Strain the curd through the sieve. You can pour the curd into ramekins or small lidded jars. If your storage vessel has no lid, place plastic wrap directly on the surface. Refrigerate until cool. The curd will thicken as it cools. Once fully cooled, refrigerate covered for up to a month, or freeze for up to 3 months.
Recipe by
The Messy Baker
at http://themessybaker.com/2017/04/27/yolk-only-lemon-curd/