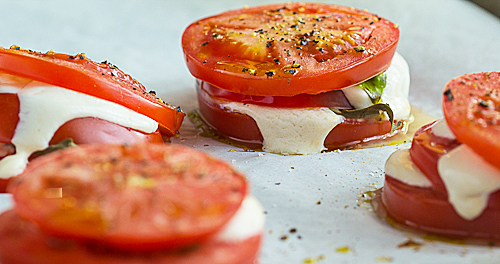 When you write about food for a living it's easy to forget that it's not always just about ingredients or recipes. Creating a new twist on the chocolate chip cookie isn't as important as baking a batch with a friend. Bland chicken needs nothing more than a spicy conversation. And if your butternut squash soup doesn't rank on Google's first page, if you slurp it with loved ones, you're still a hit.
Whatever Happened to Sunday Dinner?: A year of Italian menus with 250 recipes that celebrate family
by Lisa Caponigri is a delicious reminder that sharing a meal is more important than the meal itself.  While Caponigri's menus are balanced and reasonably healthy, it's not about nutrition, clean eating or sustainable food choices. Her multi-generational approach encourages all family members -- even children -- to be involved in preparing dinner, but it's not a how-to-cook book. It's not about pushing culinary boundaries. It's about family -- and friends -  coming together over food. "Sunday dinner is a ritual, a tradition, a bonding experience," Caponigri says. And that's something you can't buy at the deli counter.