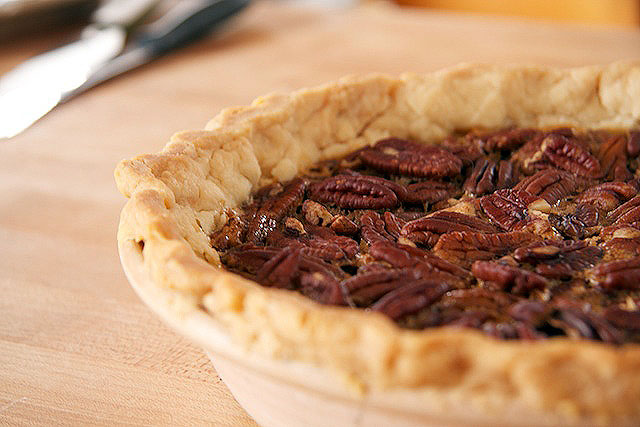 In our home, birthdays are about dessert. It doesn't matter if the ingredients send me to six specialty shops, or if the results require a small team of architecture students to assemble. If you can dream it, I will make it. Providing you're a family member. Two-recipes-in-one,
Frozen Lemon Pavlova
? Of course, Mom.
Hazelnut Mocha Tort
with fancy chocolate topping? My pleasure, Allison. Non-Jammy
Raspberry Pie
? Anything for you, my only Father-in-Law. So this year, when Andrew asked for Pecan Pie I couldn't say no.