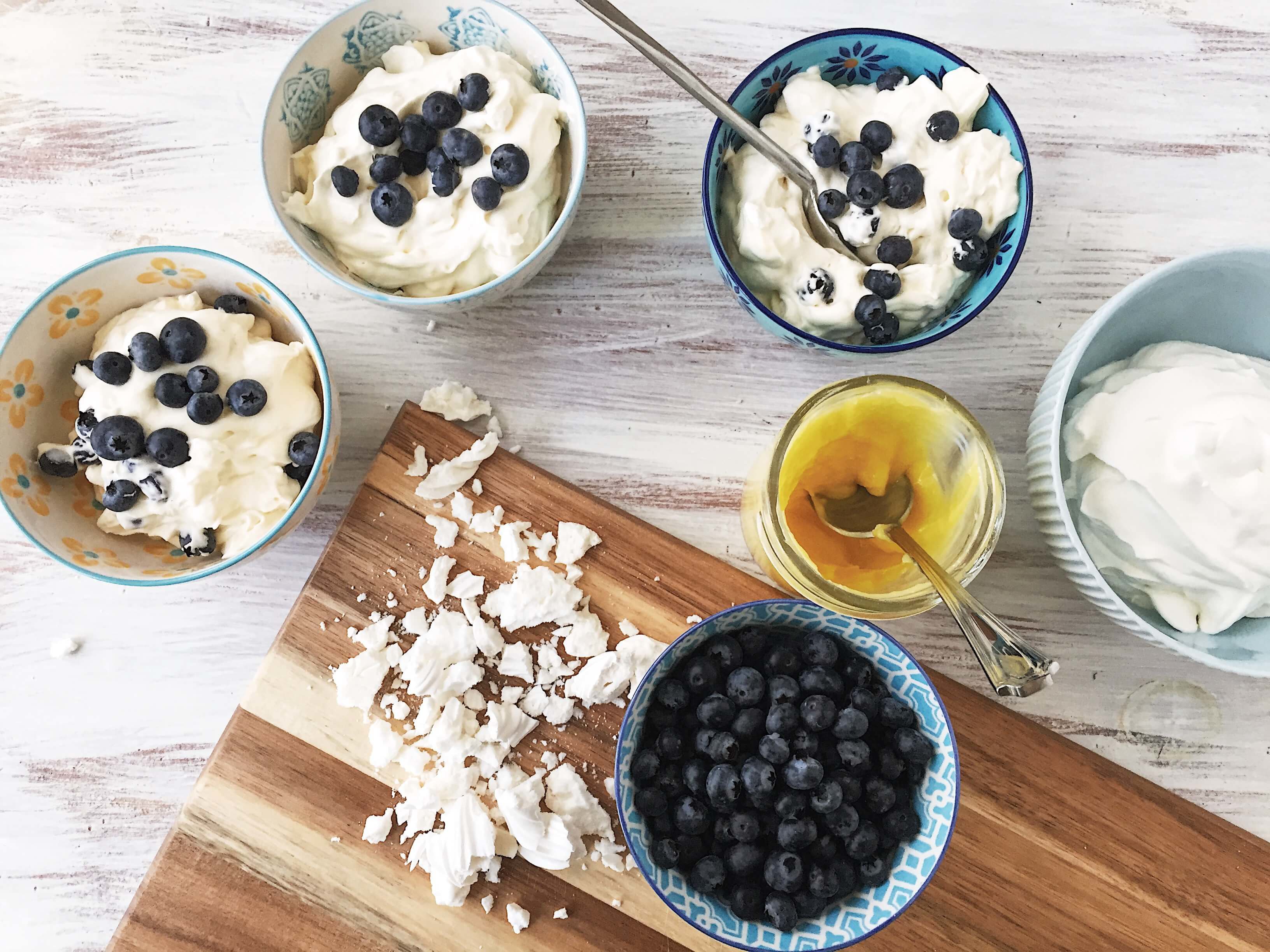 04 May

Lemon Curd Eton Mess

I am tempted to call this dish The Great Easter Meringue Salvage Operation, or The Waste-Not Rainy Day Face Saver. Instead, I'll stick to phrases you might actually plug into a search engine — Lemon Curd Eton Mess.

The Eton Mess isn't a new or particularly innovative way to use up less than perfect meringues. The classic British dish features sliced strawberries, broken meringues and whipped cream, all stirred together in a glorious mess. Curd is a recent addition to the mix that is as delicious as it is inauthentic.
After Easter was over, I had a generous cup of lemon curd and some very sulky mini pavlovas daring me to do something — anything — with them. Sheila on Facebook suggested Eton Mess while someone else, whose name got lost in the social media whirl, said to add blueberries. I obliged.
This isn't so much a recipe as assembly instructions. If you don't have blueberries, add raspberries, blackberries, or go traditional with sliced strawberries. Stewed, sweetened rhubarb would be a fine addition. I'm thanking Julie Van Rosendaal for putting that idea into my head.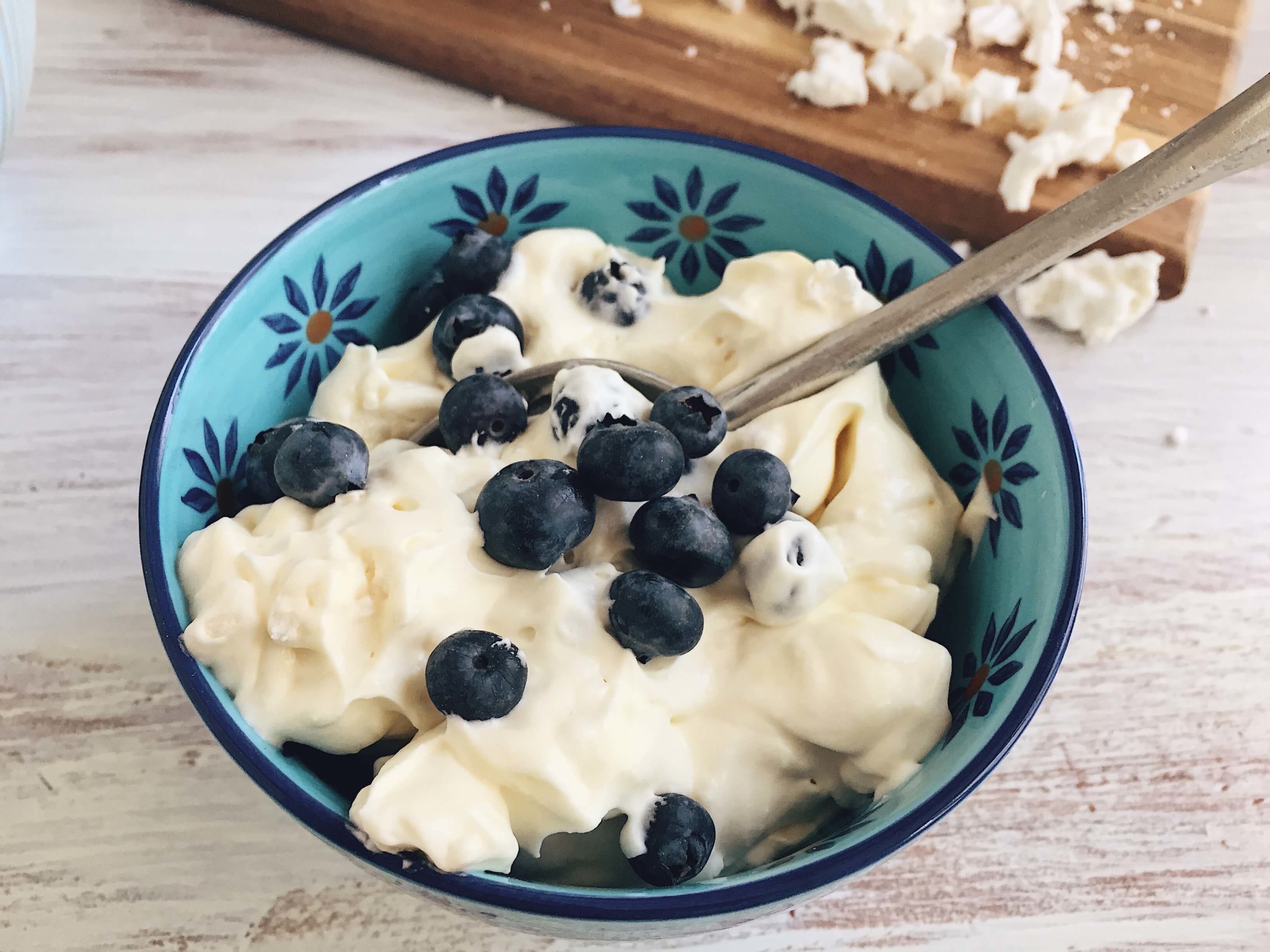 If you don't have lemon curd, forge ahead without it. Just stir the fruit and crumbled meringues into unsweetened whipped cream. Pile it into serving dishes, hand out spoons, and be grateful for the generous ideas from food-loving friends.

Lemon Curd Eton Mess
Author:
Charmian Christie
Prep / inactive time:
Total time:
This variation on a classic British desserts swaps blueberries in for sliced strawberries and adds tangy lemon curd. Don't bother to sweeten the whipped cream. The meringues and lemon curd will do that.
Ingredients
2 cups cold whipping cream
1 cup lemon curd
4 to 6 cups crumbled meringues
2 cups fresh blueberries, divided
Instructions
In a stand mixer fitted with a whisk or a large bowl and electric beaters, whip the cream until soft peaks form, about 2 to 3 minutes. If your kitchen is hot, chill the bowl for a few minutes before you whip the cream.
Fold a few tablespoons of the whipped cream into the lemon curd to lighten it. Fold the lemon curd into the whipped cream. Sprinkle with curd-cream mixture with all the crumbled meringue bits and all but ½ cup of the blueberries. Fold gently until meringue pieces and blueberries are incorporated. Be careful not to overmix or you can deflate the cream.
Divide the Eton Mess into bowls. Sprinkle with reserved blueberries.
Serve immediately, or chill until ready to serve.