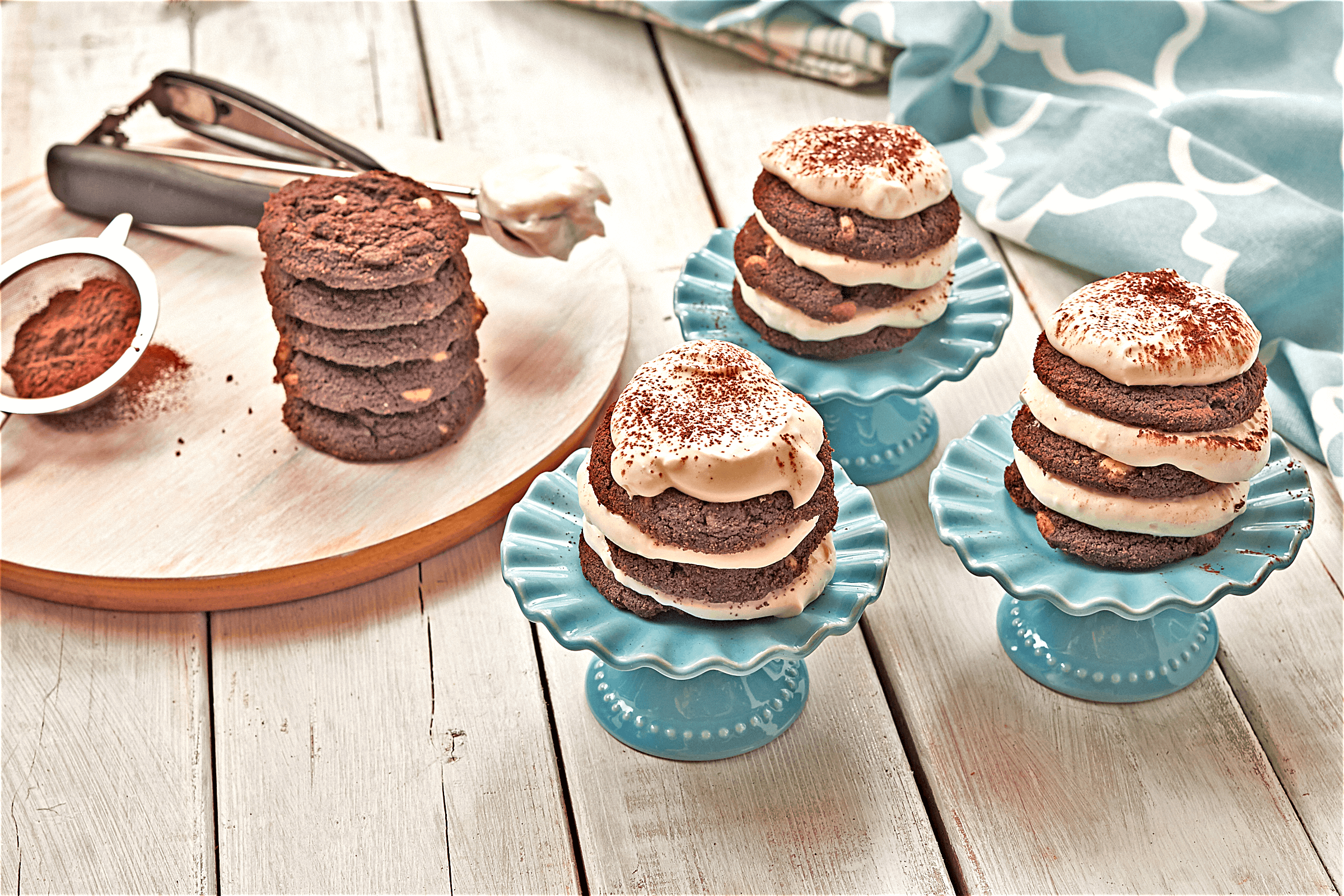 28 Apr

Mini Icebox Cakes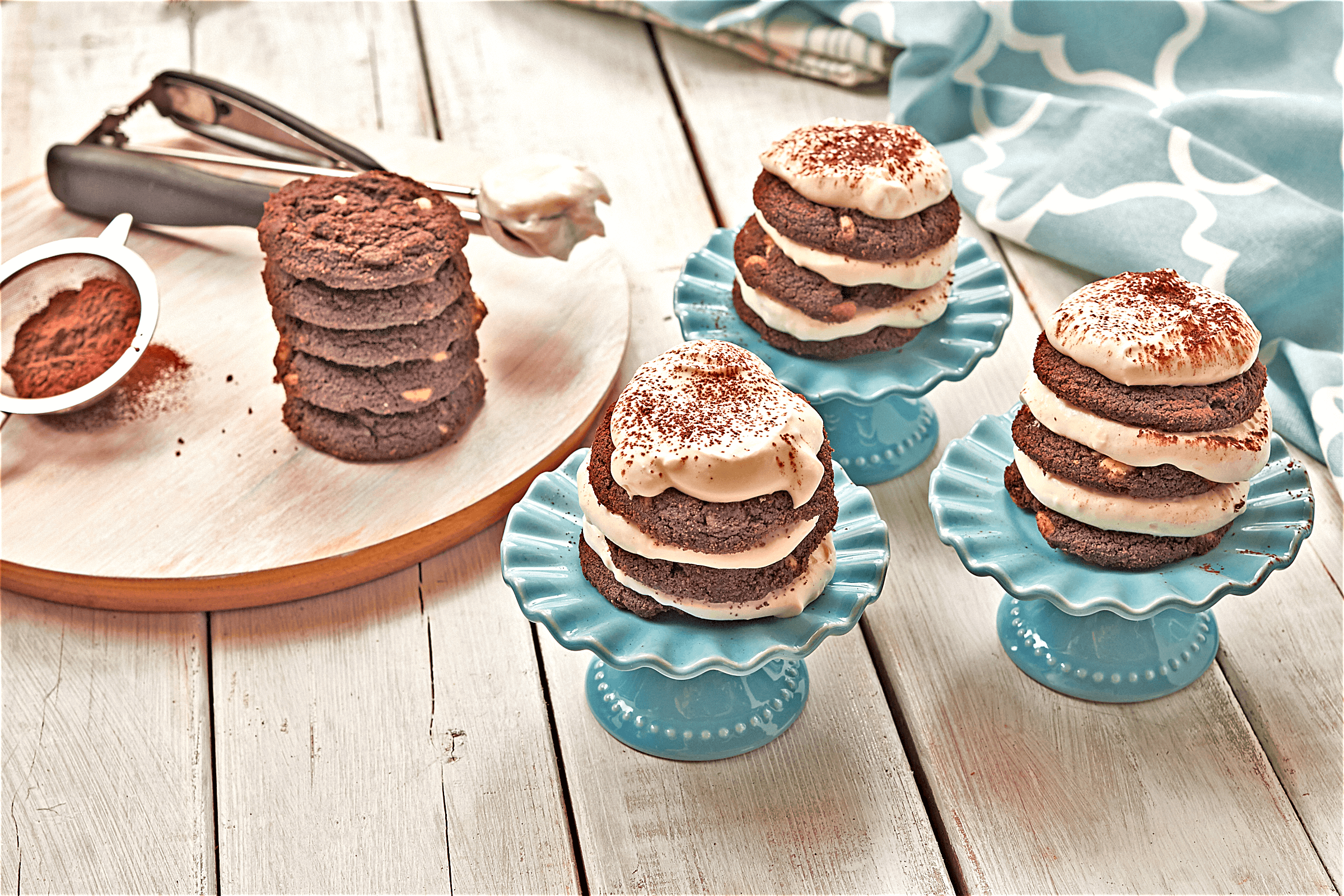 If you're lucky, TV gives you five minutes. Five short minutes to put together a dish under bright lights and a bit of pressure. These Mini Icebox Cakes are perfect for television cooking — and for anyone wanting to put together a Mother's Day treat.
I'm on CTV News at Noon today touting the virtues of old-fashioned icebox cakes. To prove my point, I'm going to get Nancy Richards to whip up these mini treats during our airtime. To be fair I'll have prepped the cream, have the nifty 1-tablespoon scoop ready, and cookies at hand. But she's going to do the not-so-heavy lifting
Tips for Top Drawer Mini Icebox Cakes
These are individual portions of a classic dessert that was all the rage when TV shows were black-and-white. They made the most of convenience food, were easy to put together, and delivered decadence without breaking a sweat. Here's how:
Make the icebox cakes the day before. The cookies need time to soften in the cream.
Use crisp — not chewy — cookies. Store bought biscuits are ideal for this. Any flavour will do. Try ginger snaps, graham crackers, or digestives. Of course, really crispy homemade cookies will work beautifully, too.
Use full-fat dairy products. This isn't the time for low-fat cream cheese or half & half.
Icing sugar (aka powdered sugar or confectioner's sugar) is best here. It contains cornstarch which gives the cream some stability.
Use a 1-tablespoon cookie scoop for the cream. This ensures consistent layers.
Recycle the crumbs at the bottom of the box.  Dust the top of your creations with the crumbs. Cocoa powder works well if someone got to the crumbs before you did.
Make the mini icebox cakes in cocktail or wine goblets if you don't trust your stacking ability (or need to transport them.) Rename them icebox trifle and serve with a spoon. This trick also works if you use chewy cookies, which might dissolve in the cream.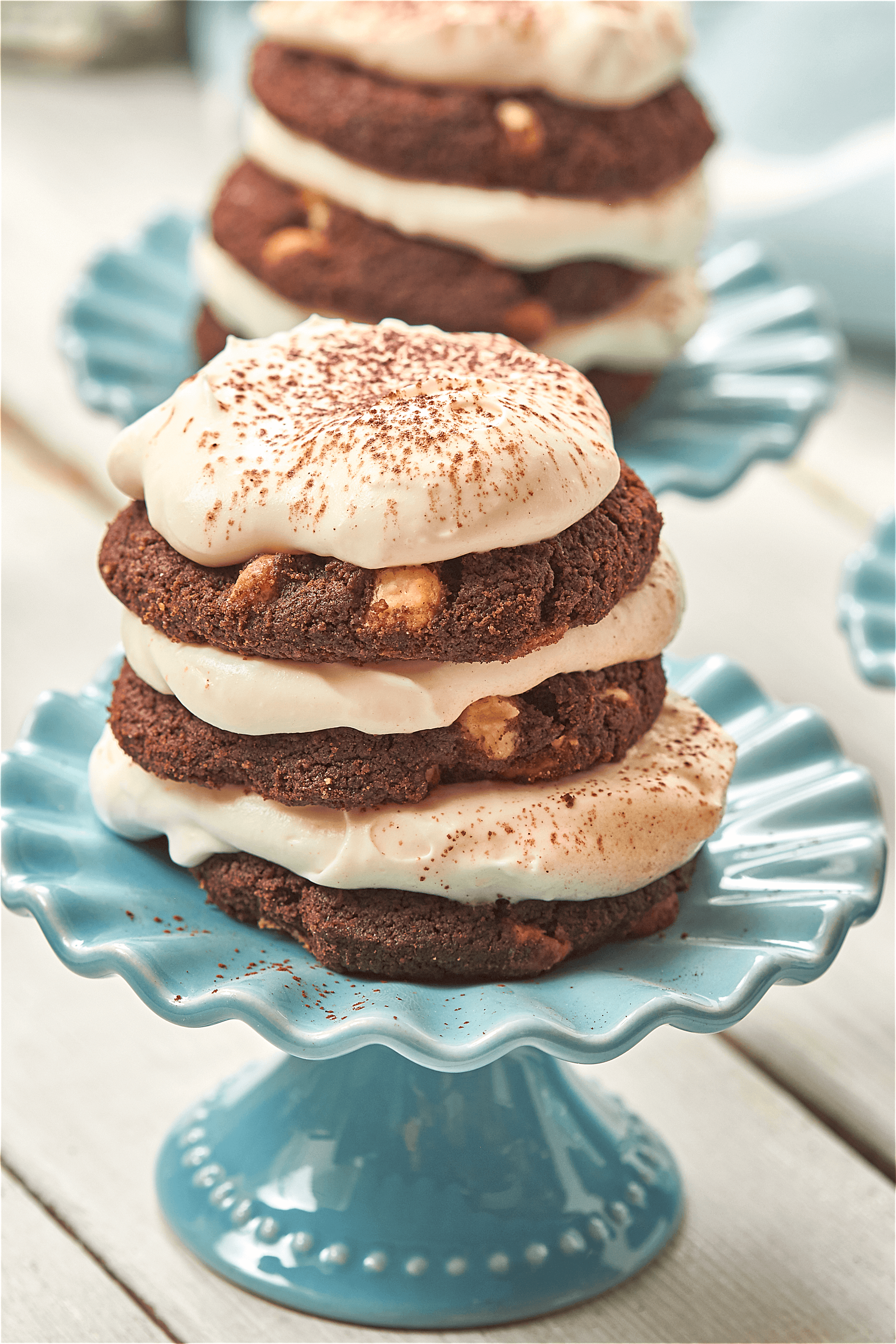 Mini Icebox Cakes
Author:
Charmian Christie
Prep / inactive time:
Total time:
Serves:
10 to 12 servings
This recipe is so simple anyone can look like a pro -- from eager kids to all-thumbs adults. If Jenga scares you, stack the cakes in a glass or small bowl. All you need is some resting time to turn cookies and cream into a stellar dessert. Be sure to use full-fat cream cheese and full-fat sour cream to get the best whip.
Ingredients
2 boxes good quality store bought cookies (such as President's Choice Decadent Chocolate Chip or The Reverse Decadent)
1 250g package cream cheese
1 cup sour cream
½ cup icing sugar
1½ cup very cold whipping cream (35%)
¼ cup whisky or rum (or 2 tablespoons vanilla extract)
cocoa powder or cookie crumbs for garnish
Instructions
In a stand mixer fitted with a whisk or using a hand mixer and a large bowl, beat the cream cheese, sour cream, and icing sugar together on low until smooth. Add the cream and continue beating on low until it's incorporated. Increase the speed to high and beat until stiff peaks form. Stop the mixer occasionally and scrape down the sides of the bowl. When the cream forms peaks, reduce the speed to low again, add the whisky or vanilla and beat just until blended.
To assemble, place a teaspoon of whipped cream on a small serving plate. Place a cookie on the cream and press to adhere. Place1 tablespoon of cream on the centre of the cookie. Top with a second cookie. Repeat until you have a stack of 3 cookies. Press the top cookie lightly. Top with 1 final tablespoon of cream. Dust with cocoa powder or the crumbs from the cookie box. Continue making icebox stacks until you have as many as you need, or all the cookies are gone. Leftover cream can be frozen for up to two months. Leftover cookies disappear on their own.
Refrigerate for at least 4 hours or overnight. You want the cookies to soften with the cream to the point you can cut them with a fork.
Notes
Substitute gluten-free cookies for a gluten-free dessert. Any crunchy-style cookie will work well.