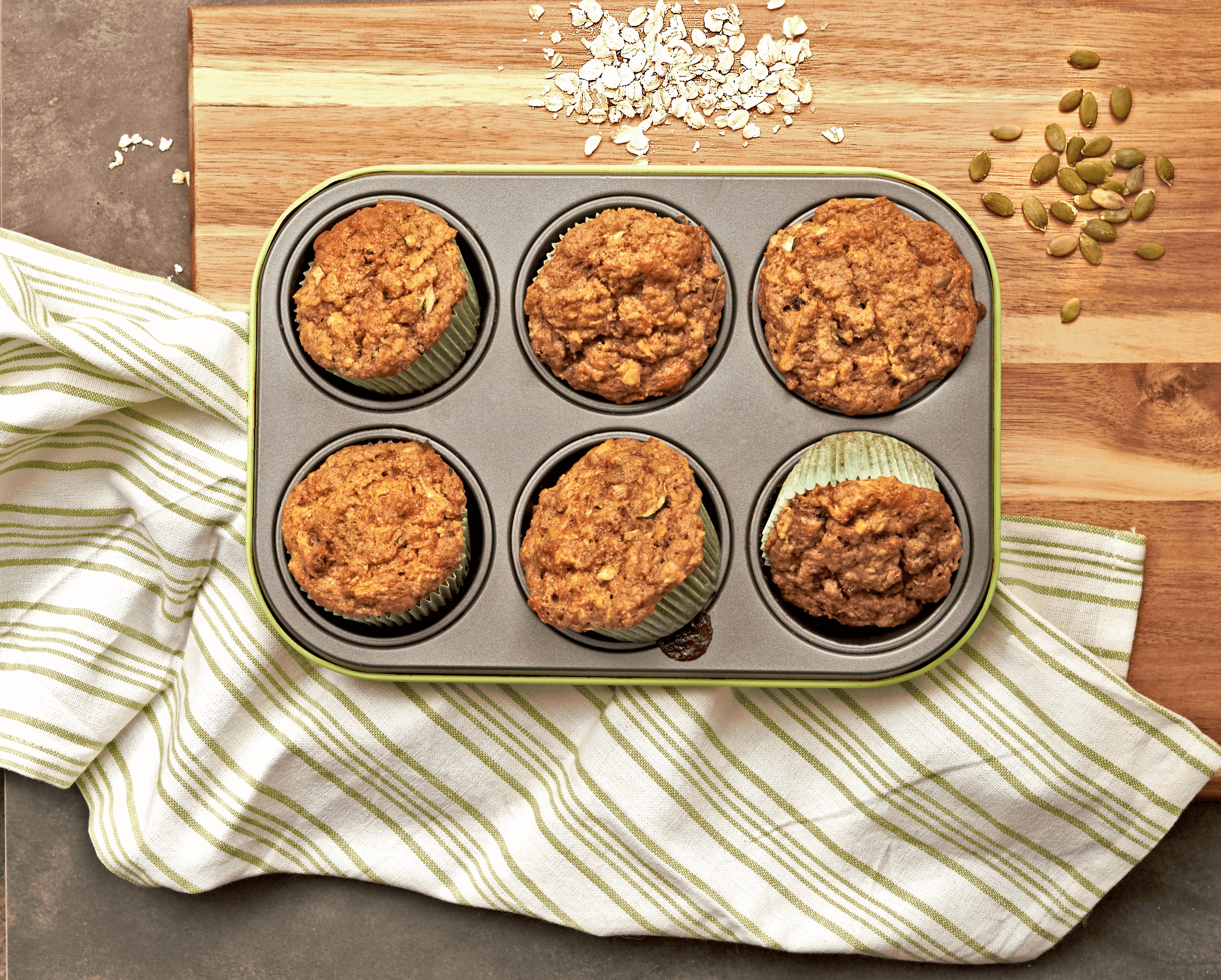 28 Mar

Zucchini & Carrot Breakfast Muffins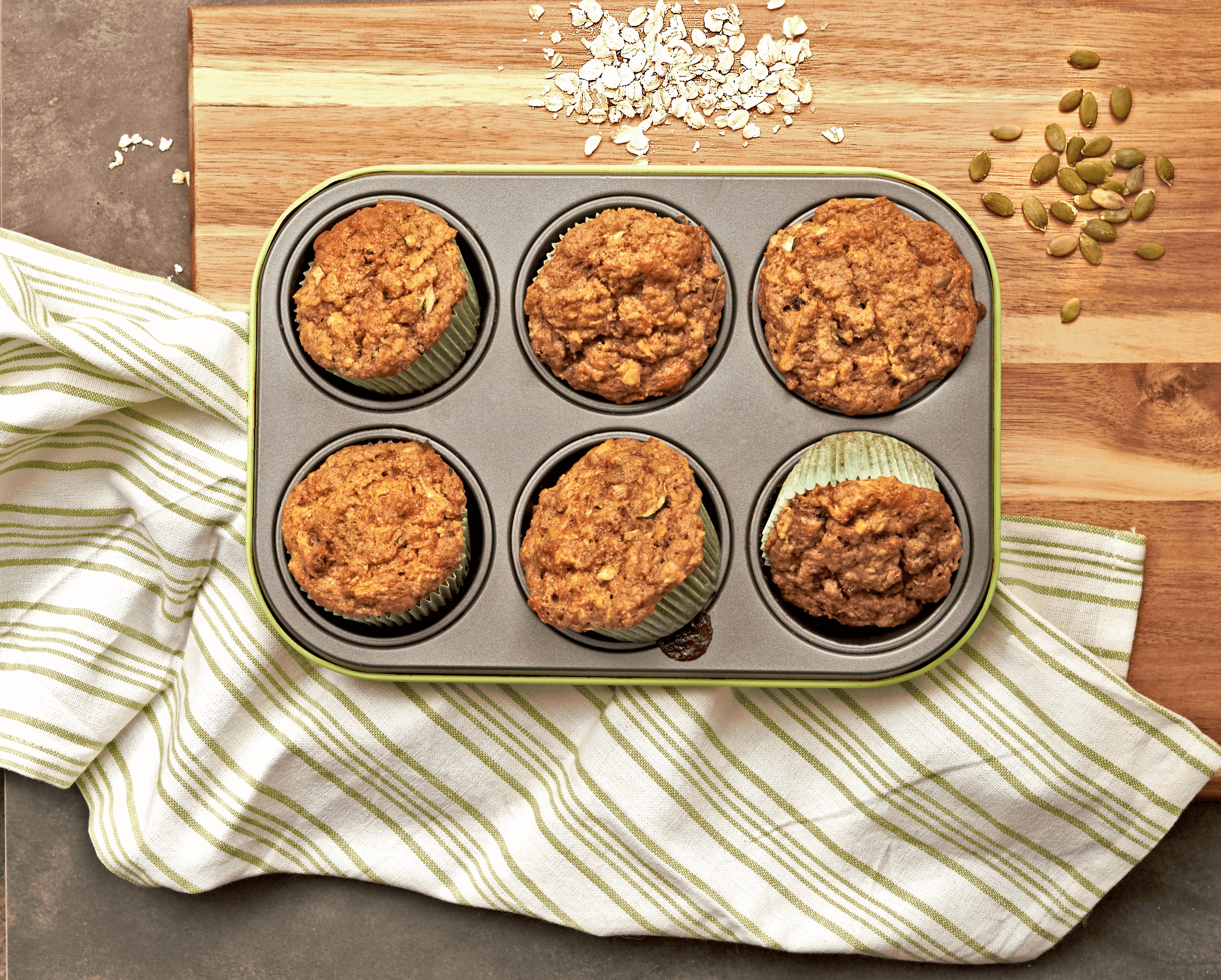 People are always asking for foolproof recipes. Well, I played the fool while testing this, and the muffins turned out just fine.
As part of today's Homegrown blog hop (see below for links to other recipes), I test drove Joan Ttooulias's Zucchini & Carrot Breakfast Muffins. In its headnotes, Ttoouilas writes:
I know what you're going to say "14 ingredients for a muffin! That's way too many ingredients and too much effort." Please try this recipe once and I know you'll be delighted with the results…
Not one to be deterred by a long ingredient list, I upped the ante. Thanks to bad memory and engrained baking habits, I inadvertently pushed the ingredient count to 16.
The recipe clearly calls for skim milk, but I grew up with buttermilk muffins for breakfast on an almost daily basis.  My Autopilot Fingers wrote buttermilk on the shopping list. Brain was too polite to point this out, but kindly reminded me to adjust the recipe to account for the extra acidity. I added 1/2 teaspoon of baking soda to the dry ingredients. We were now at 15 and vying for a World Record of some sort. Whether it will be for Most Muffin Ingredients or Most Muffin Mistakes remained to be seen.
Ingredient 16 was vanilla. I grabbed the bottle when I hauled the baking powder and baking soda from the cupboard. They nest together on the Lazy Susan, forming a variation on the other Baking Holy Trinity (flour, eggs, butter). Like with buttermilk, old habits die hard. Even though the recipe didn't call for vanilla, I couldn't bring myself to ignore it. It just didn't feel right. I opened the bottle for the familiar waft. I thought once I smelled the vanilla I'd be okay, but Autopilot Fingers demanded I grab the measuring spoon and pour.
In for a penny, in for a pound. I added a solid tablespoon.
While the muffins baked I flipped through the book and found the note on grating the vegetables. It says to use the finest grate on the hand-held box grater or food processor. I used the largest holes on my Microplane grater. Autopilot Fingers and Brain were off the hook. The note was on the flip side of the page. Giving the Designer the stink-eye on that one.
Final Verdict for Zucchini & Carrot Breakfast Muffins
And yet, despite wandering from Ttooulias's intended recipes , the muffins baked up with a lovely crisp top while the centres remained moist — even after being left to cool on top of the fridge for a good 36 hours. If they didn't dry out resting out in the open, imagine how they'd be if properly stored from the beginning.
I'm going to award these muffins the Most Adaptable award. Upon writing out the recipe for you I realize I should have chopped the apple, but I was on a roll. Having grated the zucchini and carrot, Autopilot Fingers grated the apple as well. "We don't need no stinkin' knife!" they shouted at Brain, who did its best to keep Knuckles out of the argument.
The produce shredded, the ingredients mixed, the batter scooped and the pans baked, Brain reminded me to set the timer. In half an hour, these emerged.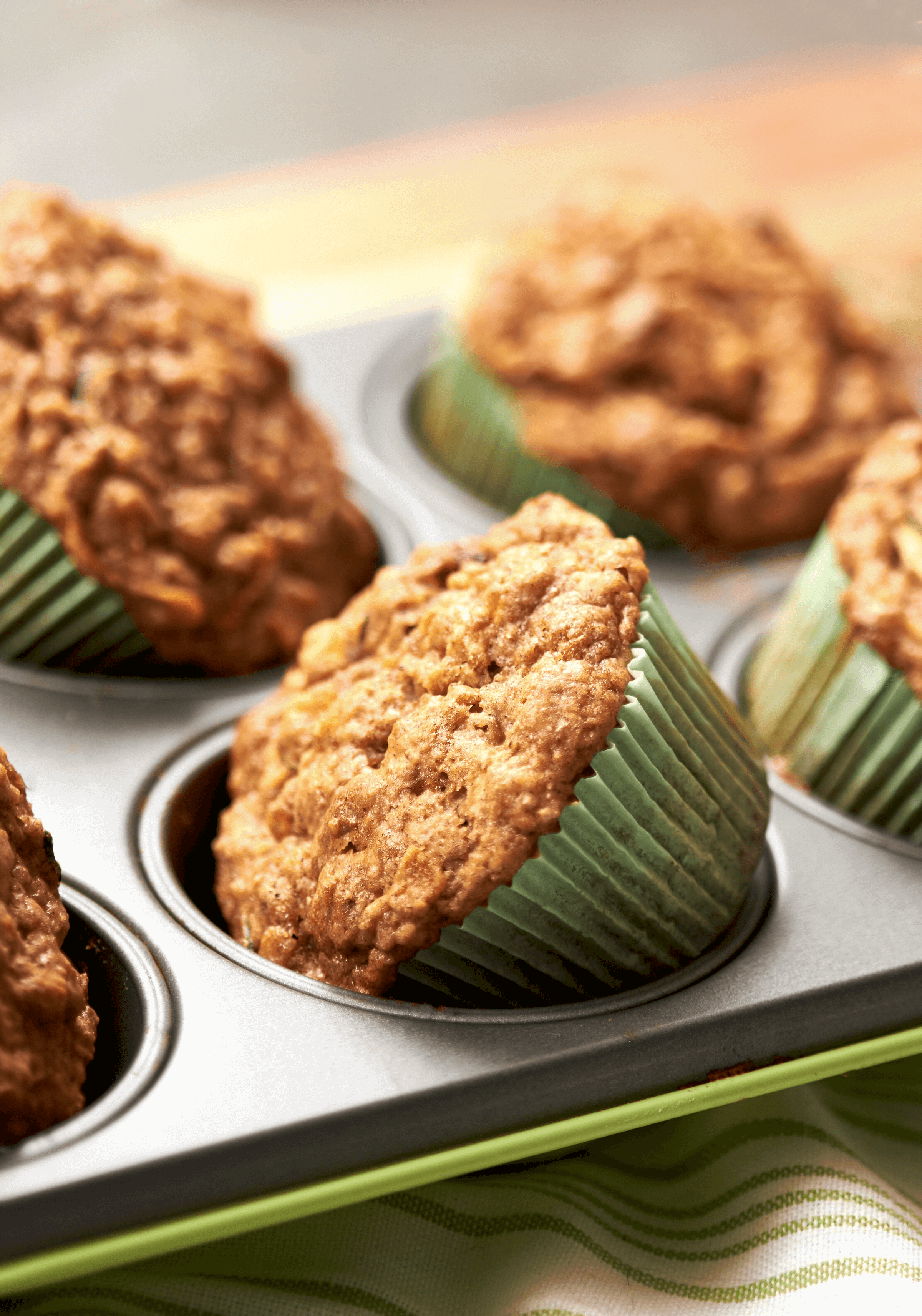 Did I mention they turned out fine? So fine there are none left. Only a few crumb-studded paper liners. Seems my Autopilot Fingers switch off when it comes to clean up. My Messy Baker moniker remains valid.

Zucchini & Carrot Breakfast Muffins
Author:
Charmian Christie
Zucchini and Carrot Breakfast Muffins
Ingredients
Dry ingredients
2 cups whole wheat flour
¾ cup packed dark brown sugar
¼ cup ground flaxseed
¼ cup unsalted raw pumpkin seeds
¼ cup currants (optional)
2 tablespoons natural wheat germ
2 teaspoons baking powder
½ teaspoon baking soda (only if using buttermilk)
2 teaspoons cinnamon
Wet ingredients
1 cup skim milk (or buttermilk)
½ cup canola oil
2 large eggs
1 cup finely grated zucchini (see note)
1 cup finely grated carrot (see note)
½ cup finely chopped apple, peel on (or finely grated if you're on a grating roll and too lazy to get out a knife like I was)
1 tablespoon vanilla (optional) newline
Instructions
Oven to 375°F. Line and a muffin tin with 12 large paper muffin liners.
In large bowl, whisk together all the dry ingredients. Three
In medium bowl, Whisk together all the wet ingredients.
Pour wet ingredients into the dry ingredients and stir just to combine.
Using a large ice cream scoop, scoop the mixture equally into the muffin liners big for 25 to 30 minutes or until a cake tester inserted into the centre of them often comes out clean.
Allow to cool slightly on a cooling rack for five minutes. Remove muffins from the pan and continue cooling before before storing.
Can be stored in a covered container for 2 to 3 days or frozen for up to three months.
Notes
Grating Vegetables — When grating the zucchini and carrot, you need to choose the finest grate on your hand-held grater or food processor.[br][br]This recipe is (loosely) excerpted with permission from [b]Homegrown: Celebrating the Canadian Foods We Grow, Raise and Produce with 160 Recipes[/b] by Mairlyn Smith (Whitecap ©2015)
Homegrown Blog Hop Participants
I'll update the list as posts go live today:
Mardi at eat. live. travel. write. is jazzing things up with Spicy Lentil Soup.
Amy at Family Feed Bag cooked up a pot of Quebec Style Pea Soup.
Jan from Family Bites quizzed Mairlyn, then whipped up some Apple Maple Cheese Spread.
Renée from Sweet Sugarbean is getting her hands into some Kale Tossed Salad.
Julie from Dinner with Julie is shredding up some Maple Brussels Sprouts Slaw.