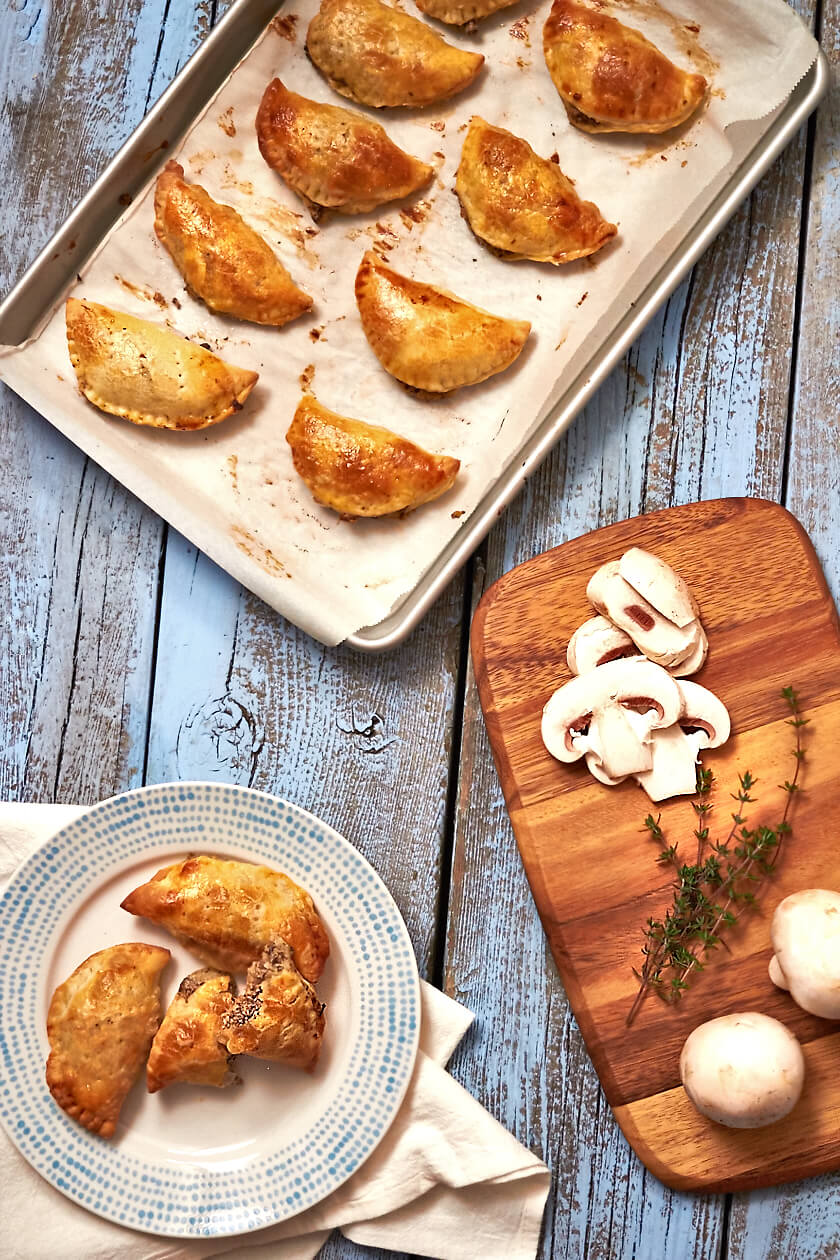 10 Nov

Mushroom & Chevre Hand Pies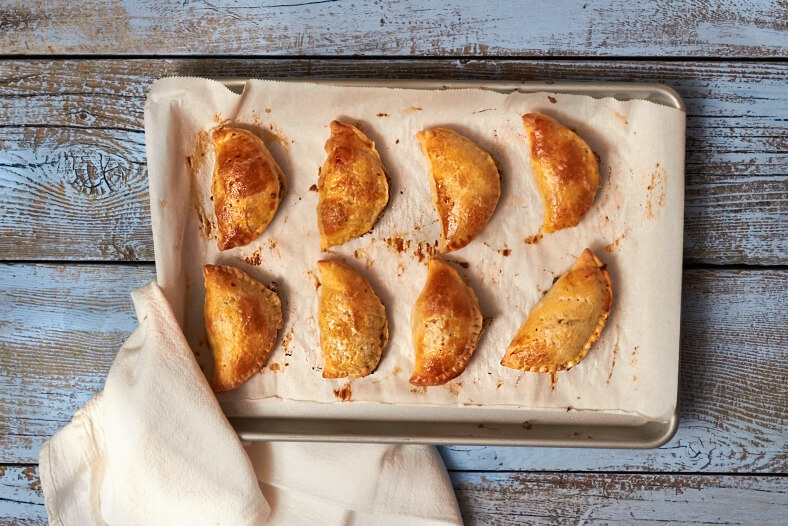 May I present to you Mushroom & Chevre Hand Pies. These piping hot appetizers feature the often-ignored, much under-rated white button mushroom. Sure, a mushroom by any other name would sound more interesting, but why stuff a pricey, short-seasoned morel into pastry where it's battling cheese, garlic and herbs?
If you want to jazz things up, call them champignons de Paris. Their other names, "common mushrooms" and "table mushrooms", sound like they were created by the world's worst PR team. At least "white button" has a cute hobbity ring to it. No matter what you call them, these hand pies make a tasty appetizer for parties or can be served as a side for a soup-and-salad meal.
Today I'm the guest blogger at Mushrooms Canada. Hop on over there for my recipe for these Mushroom & Chevre Hand Pies as well as made-ahead tips and my take on why, despite their name, white button mushrooms are Canada's best selling 'shrooms.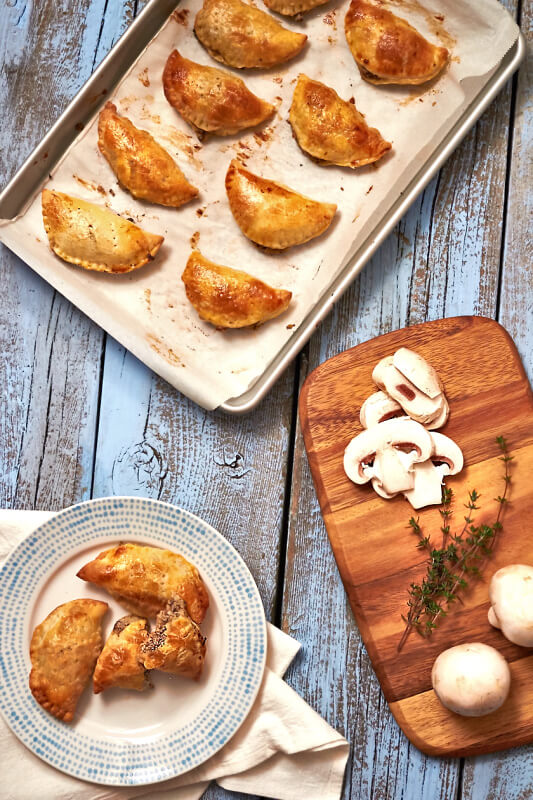 Curious about how mushrooms are raised? Here's my trip to a space-age state-of-the-art mushroom farm.