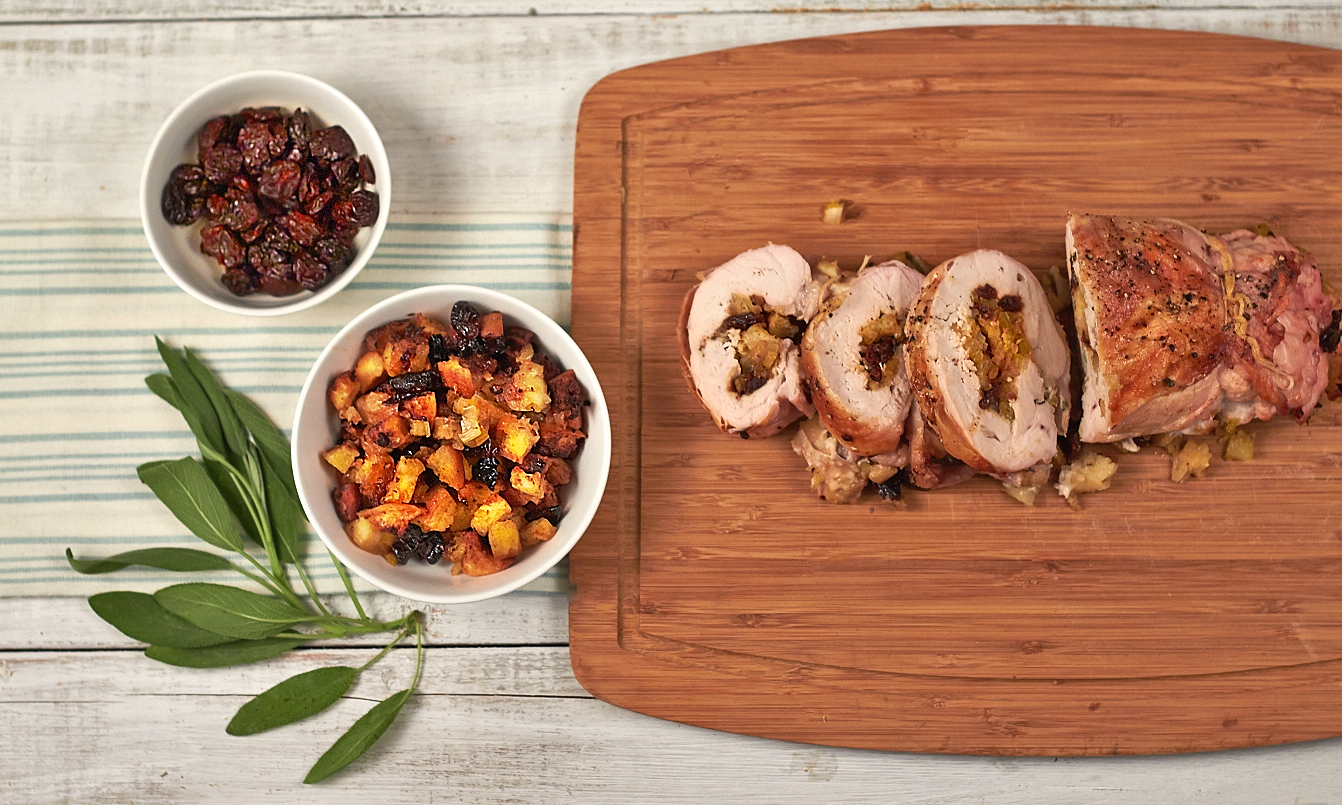 08 Oct

Cherry-Orange Stuffed Turkey Breast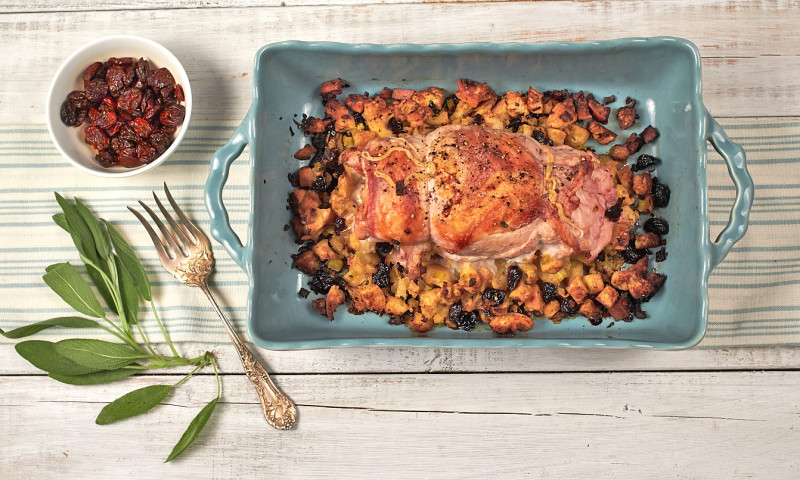 I'm in denial. It's not October. The leaves are not turning colour. The nights do not have a chilly nip to them. And Thanksgiving is definitely not next week.
My calendar begs to differ.
On the plus side, with the holidays on the horizon, turkey is on the menu. The good people at Tasty Turkey asked me to develop a turkey breast recipe for Thanksgiving aimed at smaller groups. Not everyone has the oven space for a whole bird – or the family members to merit purchasing 20 pounds of poultry. Cherry-Orange Stuffed Turkey Breast is perfect for more intimate groups, or even a couple. As an added bonus, it's more efficient that its whole-bird counterpart. Once stuffed, the breast cooks in less than an hour and a half.
Since I was veering from tradition anyway, I upped the ante with a stuffing that was a bit different. Loaded with dried tart cherries, a bit of orange, and a hint of sage, this stuffing goes in and under the turkey breast. The results will please those that like moist stuffing as well as those who like theirs with a bit of crunch. Granted, the stuffing process is a bit messy, but it's all neatly contained in the casserole dish, so no one will know if there's a spill or two.
While the prep is messy, the finished turkey breast slices like a dream. The only trick is to remember to remove the string before serving. After that bit of business is taken care of, it's smooth sailing — no carving anxiety, no greasy cuffs as you dig stuffing from the cavity, and no need for a lot of extras like gravy and cranberry jelly. Just transfer the turkey breast to a cutting board, slice, scoop the excess stuffing from the bottom of the pan, and serve.
Did I mention it cooks in less than 90 minutes?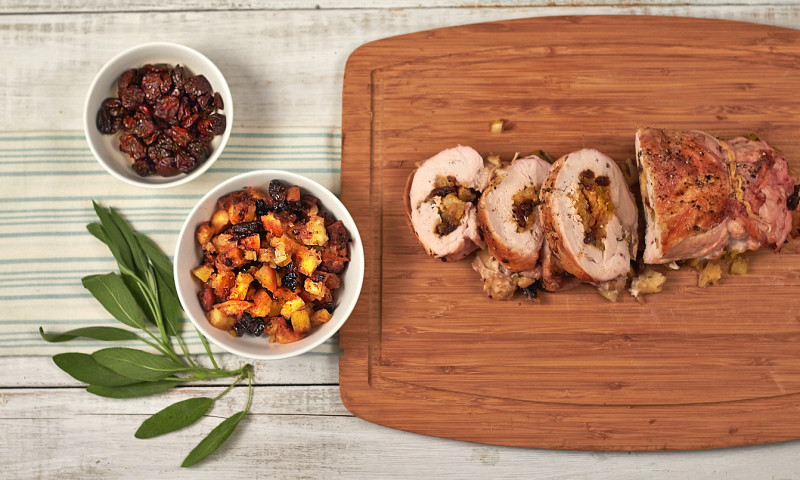 Want to give it a go? Whether you make it for a formal Thanksgiving dinner or a casual Sunday supper, this recipe will please even the fussy eaters (and every family has one). And no one will fight over who gets the white meat. The recipe for Cherry-Orange Stuffed Turkey Breast can be found on the Tasty Turkey site. Read to the bottom of the ingredient list. They  provide a handy link to a video that shows you how to debone a turkey breast.
Are you having a big gathering this Thanksgiving or keeping it small?