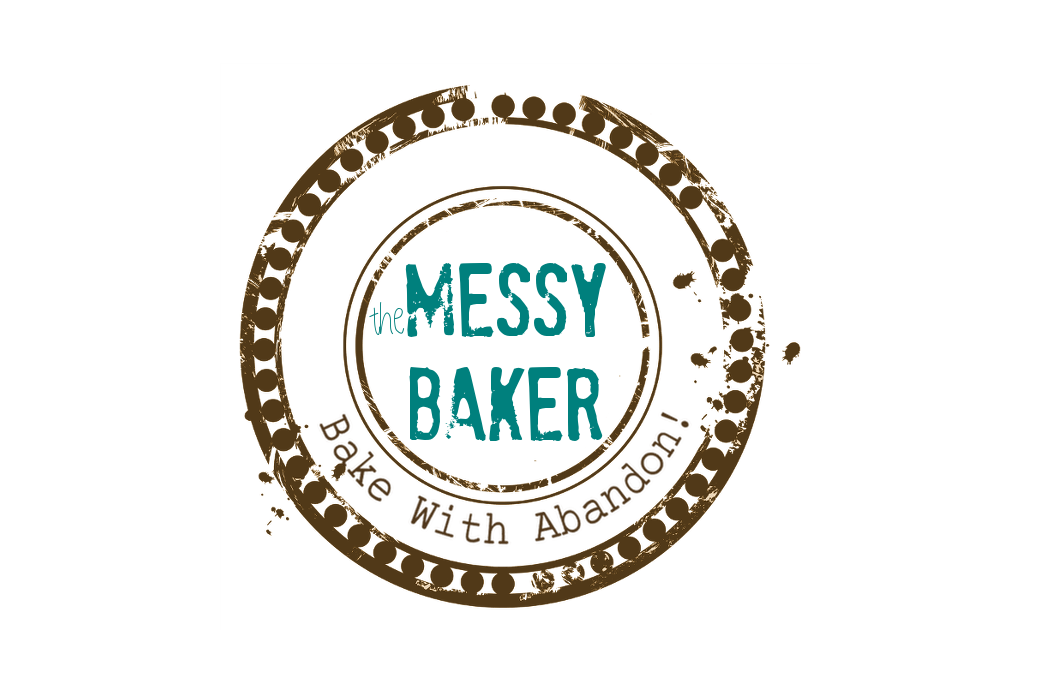 15 Oct

Monica Bhide and The Devil in Us
I am ambivalent about labels. They're (usually) handy if you want to know if your shirt needs dry cleaning or how much fibre your bran cereal contains. They are less useful when applied to humans.  In fact, I'd argue they are misleading.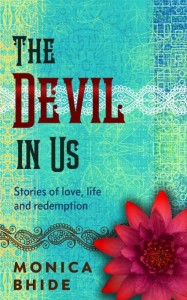 I've known Monica Bhide for several years now and have been guilty of labelling her — although in my defence, I have plastered her with so many labels she's beginning to look like a she's wearing the writer's equivalent of a NASCAR race suit. I've labelled her columnist, blogger, cookbook author, food writer, spice writer, writing teacher, motivational speaker, recipe developer and friend. I've used adjectives like "tenacious", "focused", "inspirational", "intuitive" and "creative".
I am now adding even more labels —  "diverse" and "brave". While my play languishes in a drawer, Monica has branched into fiction. The Devil in Us is a collection of short stories, created from the elusive, nebulous pantry of her imagination.
The stories and characters are as diverse as Monica's spice box. Locations mirror places Monica has lived and travelled to, with stories taking place in Washington DC, Maryland and Mumbai. The characters are another matter.  Some are all too real, others are mystical. Like fusion cuisine, genres meld and create a totally new experience.
I asked Monica about her move from food to fiction. Here's what she had to say:
Q&A with Monica Bhide
Your food columns are family-friendly and your weekly Powered by Hope emails are inspirational. Readers may be surprised by the darker side in The Devil in Us.
Yes, the stories are intense but reflective of real life. All the people who have read the book so far, tell me that the stories are intense but thought-provoking. And that was my goal.
You describe the common thread of the stories as "how your life can change in a second." Why is this important to you? What did you learn during your exploration?
Great question. I think we, or at least I, take life and all its wonders for granted. When I started writing Devil in Us, I kept thinking… "what if" … and hence the – what if you were presented with a circumstance like this, what would you do? For instance, the first story is about a young woman who has an arranged marriage and doesn't really think much of her husband. Circumstances make her look at him in a different light. As people read the story, my hope is that they think — what would I have done? Did she make the right decision? Did he?
You say you started food writing 10 years ago with the goal to write fiction. Tell me about this progression and how food writing informed your fiction (if, in fact, it did).
I love telling stories so the food writing, ten years' worth, gave me a great platform to tell stories about food, life and culture. I learned how to interview people, I learned how to describe places, I worked with great editors who showed me how to make my stories flow. I think every single food story has helped me get here.
What was the biggest challenge moving from narrative non-fiction to fiction? What did you work hardest at (eg: plot, character development, dialogue)? What came most naturally?
What came naturally are the stories. I love to tell tales and that part was easy. Dialogue is the hardest part for me and I am still struggling a lot with it. I guess the biggest challenge is that there are no deadlines! My non-fiction work has editors waiting and wanting to see the article by a set date. In fiction, I am working at my own speed. I have now started to set my own deadlines in the hopes of making some quick progress on my next work
Many people get pigeonholed by success. The Chicago Tribune picked you as one of the top seven food writers to watch and Mashable crowned you one of the top ten food writers on Twitter. Padma Lakshmi called Modern Spice her personal "BEST.BOOK.EVER"  How has your strong identification with food writing affected your progress towards fiction? What doors have opened because of it and what doors have remained stubbornly shut?
Thanks for all the kind words. I think it is too early to tell! If there is one thing I hate, it is being told that I cannot do something… so someone told me that as a food writer, I should not write fiction. I don't take that sort of advice well! I hope that people who have loved my food writing will at least take a chance on my fiction! And with the book being priced at $3.99, I would hope it is not too risky of an investment!!
Unfair question. Which story is your favourite and why?
I don't think I have written it yet!
What advice do you have for aspiring writers of any kind?  
Write. If you want to be a writer, you have to write. You cannot talk about it, dream about it, think about it, obsess over it,  complain about it. You have to sit down and write. Then do all the other things

Is there anything you'd like to add?
I have a book of food essays releasing in Dec 2014 and my next work, a novel told in stories, is releasing in March 2015!
---
I'm tired just thinking about the proofreading, let alone the writing. I'm adding one more label – "prolific."
Monica's e-book, The Devil in Us is available online through Amazon for $3.99.
---
Disclosure: Yup. Monica and I are friends. Have been for a long time. And yup. I was given a copy of the e-book (value $3.99) for evaluation.
Photo of jeans label via Creative Commons © Wm Jas.