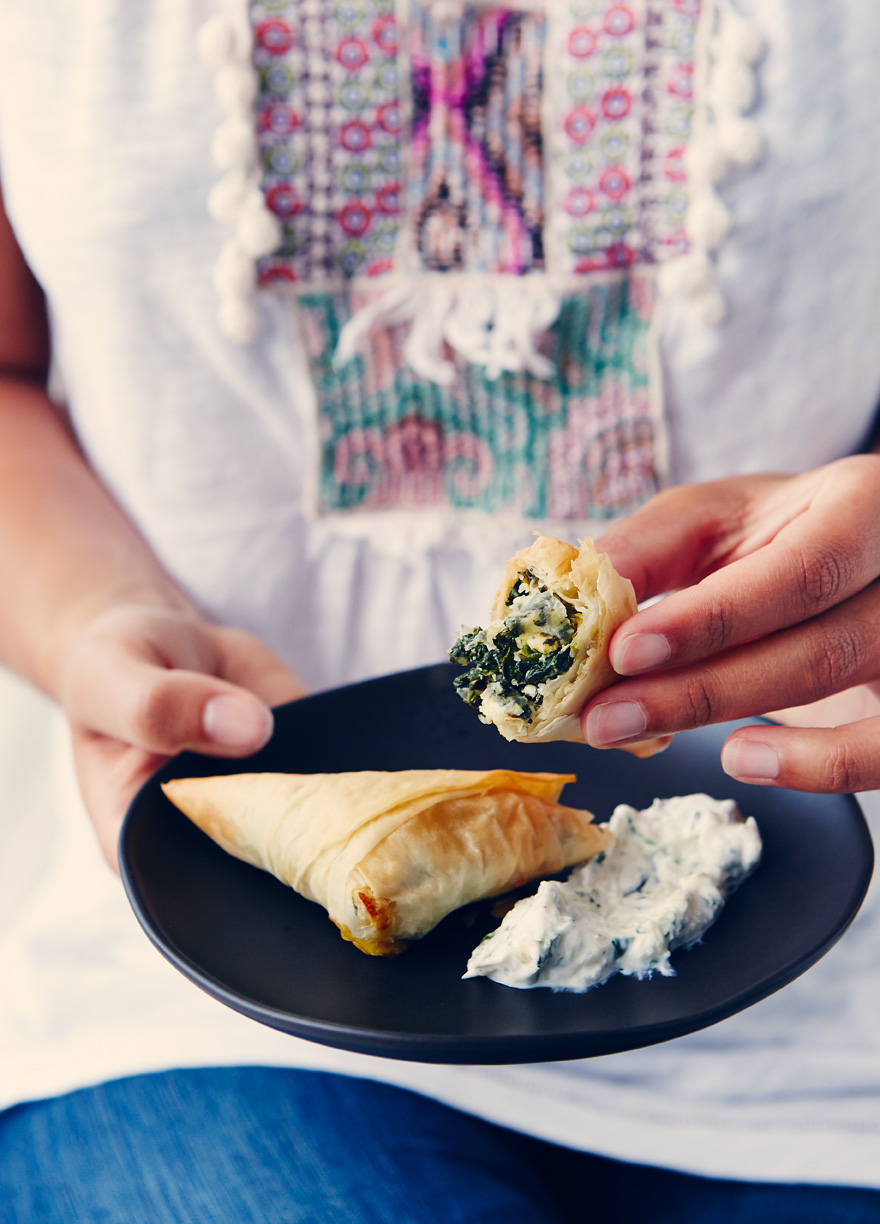 09 Sep

Making Spinach Dill Pockets on CTV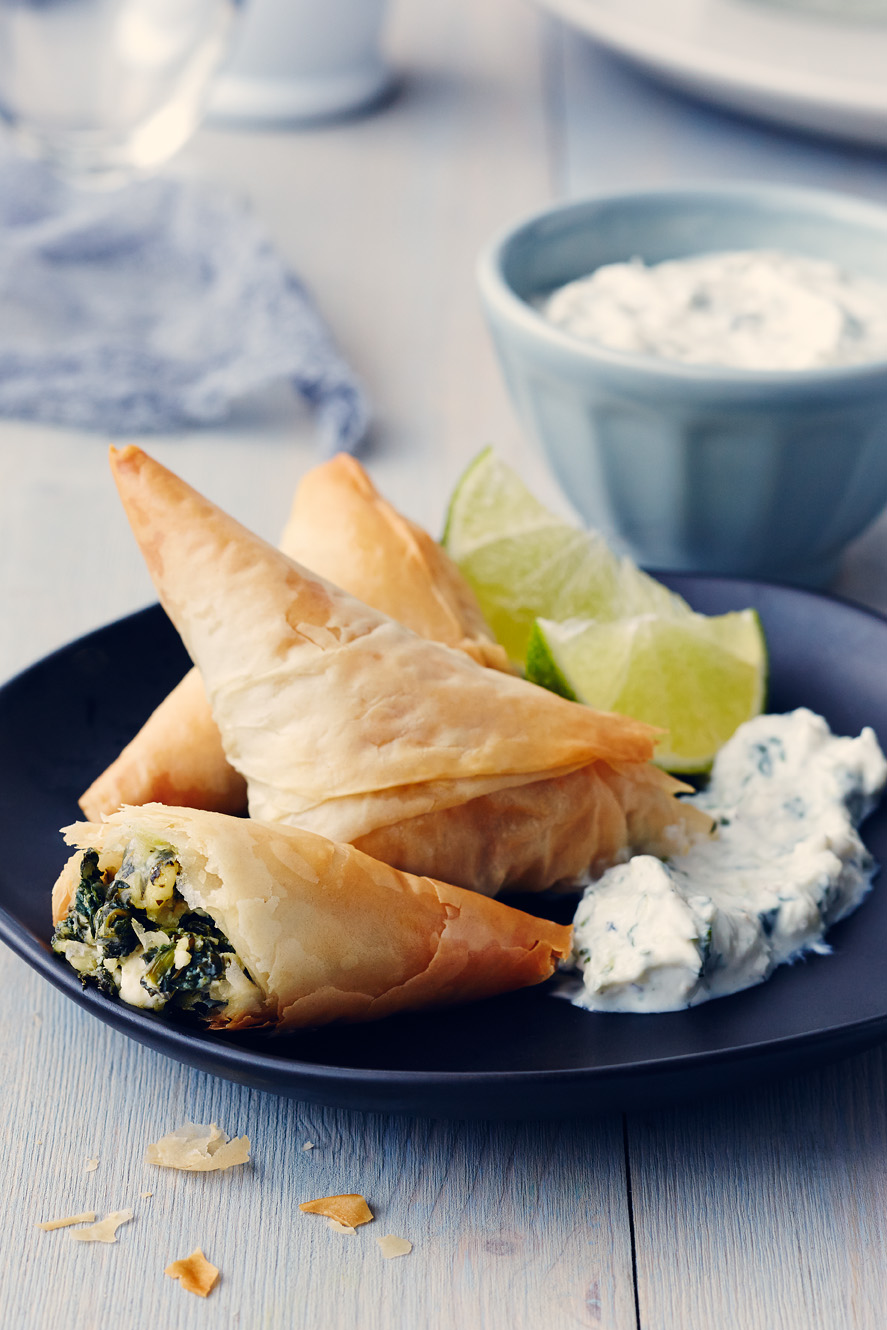 The Messy Baker launched two weeks ago today. I'm not sure where the time has gone, but since the book's release I've hosted a garden party book launch, been on stage with Kim Severson at the Decatur Book Festival in Georgia, found myself on the cover of Fashion Weekly, baked and decorated my parents' 60th anniversary cake, and amassed a backlog of filing that makes importing exotic animals look like child's play.
Today? I'm on CTV Kitchener's News at Noon talking about phyllo — messy, shattery, flaky, delightful phyllo. To demonstrate how easy it is to use, I'm going to be wrapping Spinach Dill Pockets. Live. On camera. If you can brush your teeth, you can work with pre-made phyllo. I'll show you how.
Hoping this encourages you to give phyllo a try, I'm sharing my recipe for Spinach Dill Pockets. Make some. Follow along. Or stay tuned for phyllo tips.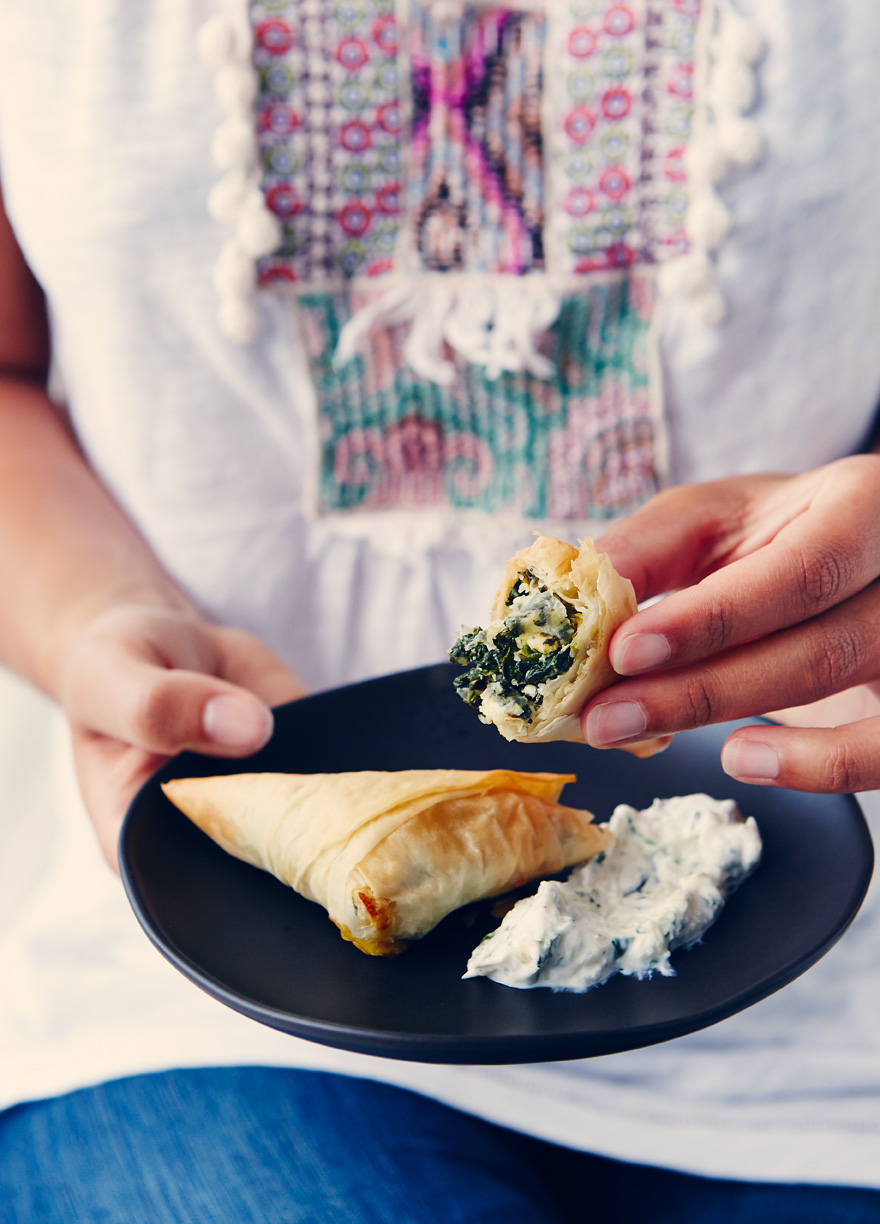 Got a phyllo question? Ask in the comments section and I'll cover it in tomorrow's post on working with phyllo.

Spinach Dill Pockets
Author:
Charmian Christie
Cook / active time:
Total time:
I find a lot of restaurant spanakopita heavy on the spinach or overly salty. These are nicely balanced with the right amount of onion and garlic. A bit of fresh (not dried) dill, mint, and lemon add lift. The only trick to these is making sure you squeeze all of the water out of the spinach. Yes, this will leave you with messy tea towels, but if you don't get enough moisture out, your spanakopita will burst and leave you to perform a clean-up of another kind.
Ingredients
Filling
2 packages (10 ounces each) frozen chopped spinach, thawed and drained
1 tablespoon vegetable oil
2 onions, finely chopped
1 clove garlic, minced
3 large eggs, lightly beaten
¼ cup minced fresh dill
2 tablespoons minced fresh mint
Peel of 1 lemon
12 ounces feta cheese, crumbled
WRAPS
1 package (16 ounces / 450 g) phyllo pastry, thawed according to package directions
½ cup vegetable oil or melted butter, for brushing
Sesame seeds or poppy seeds, for sprinkling (optional)
Instructions
Preheat the oven to 375°F.
To make the filling: In a sturdy colander, press the spinach to remove most of the moisture. Transfer to clean tea towels and roll, squeezing firmly to draw out the remain- ing moisture. This is crucial if you don't want the spinach filling to burst. (If you have strong hands and don't mind the feel of cooked spinach, you can get the moisture out of the spinach by squeezing it in your fist.) Place the spinach in a large bowl and set aside.
In a large nonstick skillet over medium heat, heat the oil. Cook the onions and garlic for 8 to 10 minutes, or until soft. Stir into the reserved spinach. Add the eggs, dill, mint, and lemon peel and blend thoroughly. Add the cheese and stir gently.
To make the wraps: Lightly dampen a tea towel. Lay the stack of phyllo sheets flat on a work surface. Cut the stack in half. You want a sheet that is approximately 9" by 12". Stack the phyllo sheets on top of each other, remove 1 sheet, and place the damp towel on top of the phyllo stack to prevent the pastry from drying out.
Using a pastry brush, brush the sheet lightly with oil or butter. Fold the sheet in thirds lengthwise so you have a long, thin strip 3 layers thick. Using a small cookie scoop or a spoon, place 1 tablespoon of the spinach mixture at the bottom of the sheet toward 1 side. Fold the opposite corner over the filling to form a triangle. Fold the filling up the strip, maintaining the triangle shape. Place the triangle on an ungreased baking sheet, seam side down. Brush the top with more oil or butter, and sprinkle with sesame or poppy seeds, if using.
Repeat until the filling or phyllo sheets are gone. Left- over filling can be used for an omelette.
Bake for 12 to 15 minutes, or until golden brown. Serve immediately, as is or with tzatziki.
Notes
Note: Once cool, these pockets can be stored in an airtight container in the refrigerator for up to 3 days. To eat, reheat for 10 minutes in a 325°F oven. The microwave will make the phyllo soggy.
Photos of the Spinach Dill Pockets courtesy of Ryan Szulc Photography.