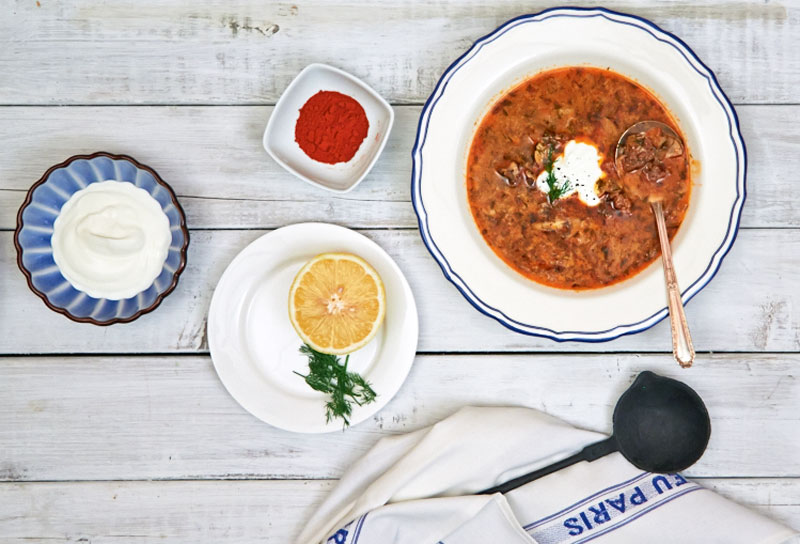 29 Aug

Hungarian Beef & Mushroom Soup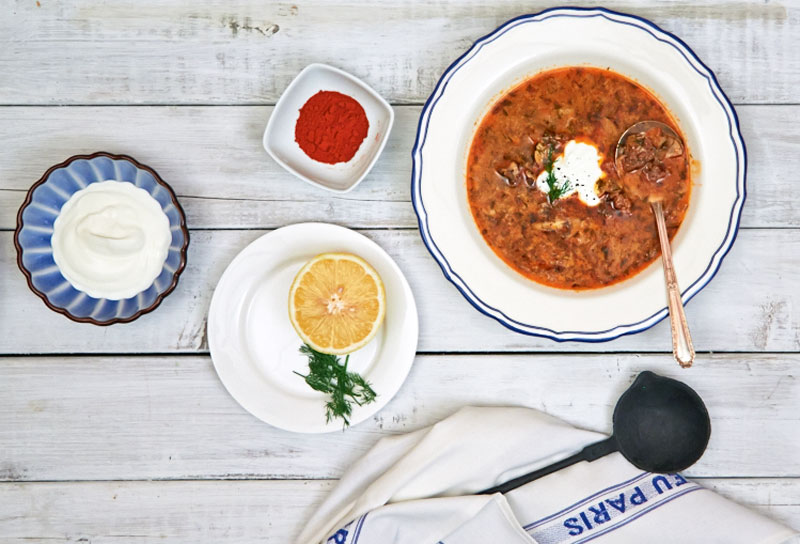 The weather has cooled just as I feel squashed against the ceiling of my baking limit. At a time when I can't face another bag of flour or brick of butter, the overnight temperatures dip to chilly, pull-up-the-blankets digits. I awake to the hum of the furnace, the tip of my nose cold to the touch. The cat has slept at our feet, something he hasn't done since June. I wrap my furriest housecoat around my middle before stumbling to the kitchen to make hot, heart-pumping coffee.
Some lament nights like these, knowing they mean the end of summer. I rejoice. While I am in no rush for winter and will miss the summer fruits in ways that border on illegal, cooler temperatures mean I can make soup without fear of turning our tiny, non-air-conditioned house into a sauna.
To celebrate, I created this soup for the Blend & Extend challenge. This Hungarian Beef & Mushroom Soup is a ramped up variation of the mushroom bisque I inhaled during my university years. It was warming and easy to make, but had little protein to keep me going. Beef adds staying power, smoked paprika — unheard of in my college days — adds depth. Cayenne keeps things interesting. And it's all smoothed out with a bit of sour cream.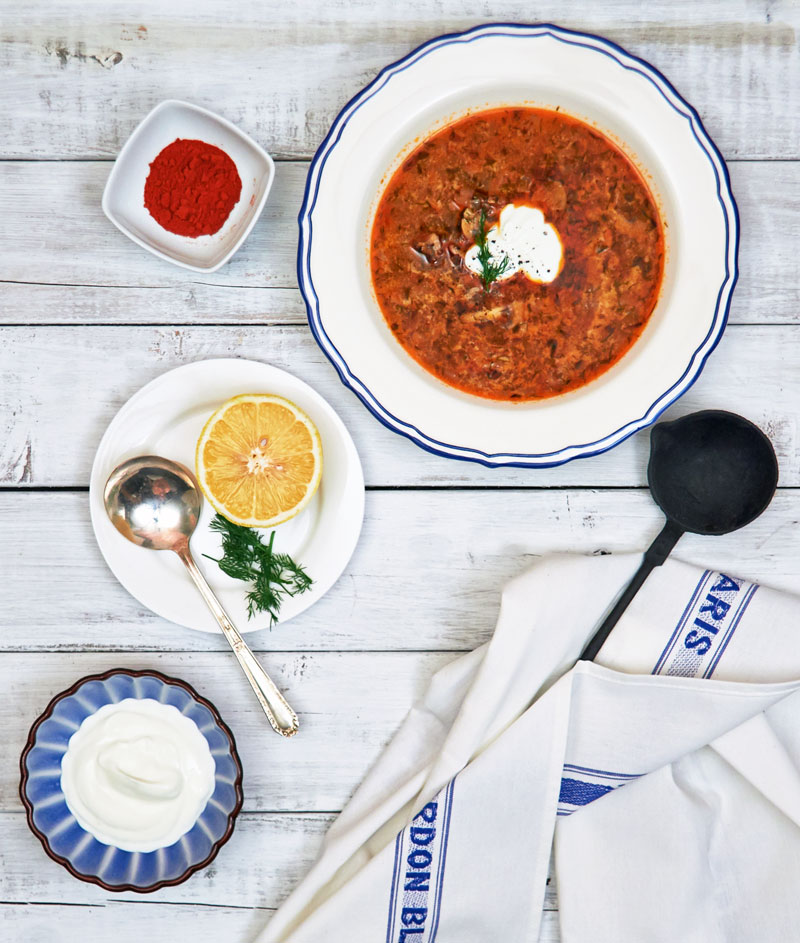 After a few days of cool weather and stovetop cooking, I'll return to the oven and bake. Perhaps a batch of savory biscotti to dip in the broth. Or some hearty seed bread to stick to my housecoat-wrapped ribs. Or scones. Scones never disappoint.
Oh, the possibilities. As varied as paprika itself.
[easyrecipe n="0"]