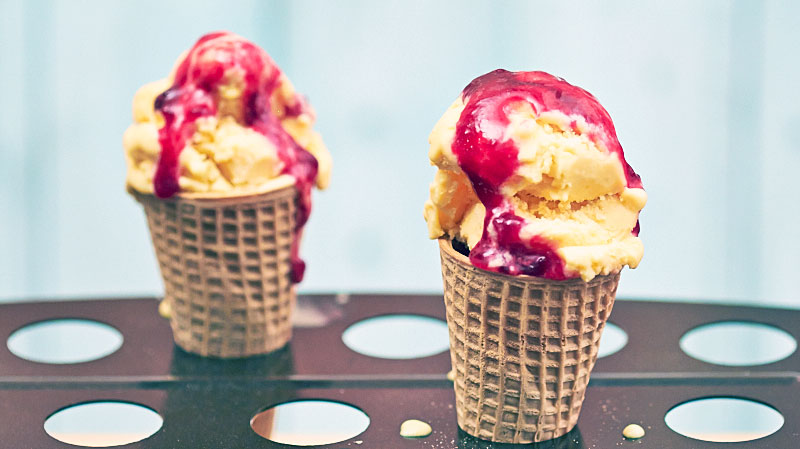 06 Aug

Apricot Sherbet with Black Currant Sauce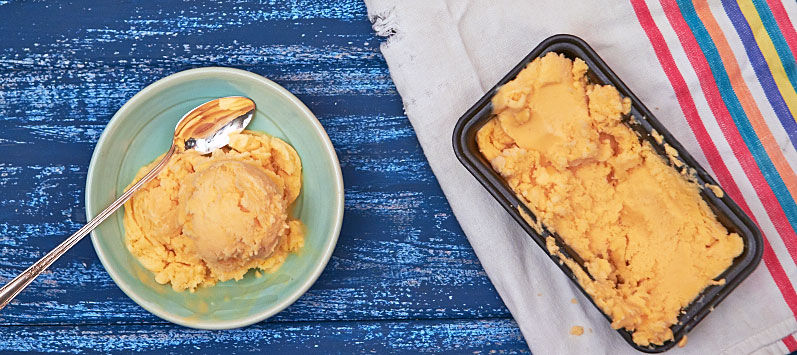 Seasons jumble in my head. Apricots and black currants are oh-so summer, except when the apricots are peaches and the currants are jam. Then it's late fall — Thanksgiving to be specific.
Confused? So am I. I started out with two tasks on my agenda 1) make black currant jam for Thanksgiving, and 2) bake an apricot-raspberry galette for my Mom's birthday. Somehow I ended up with both these and more. I swear, fruit takes on a life of its own in my kitchen.
Along the way, a second batch of jam turned up and this sort-of ice cream crept into the mix.
Technically, sherbet is based on fruit juice. This contains whole fruit, but the apricots were so juicy I wanted to honour them with sherbet. Like my Concord grape and orange sherbet variations, there's no eggs. Dairy is limited to fresh Cream. Sorry, Milk. Maybe next time.
And of course, the sugar is kept in check so the fruit can shine.
While I was deciding what to do with the leftover sherbet (miraculously, we had a small container left after we gobbled it atop the galette) the half jar of leftover jam volunteered its services as sauce. I obliged.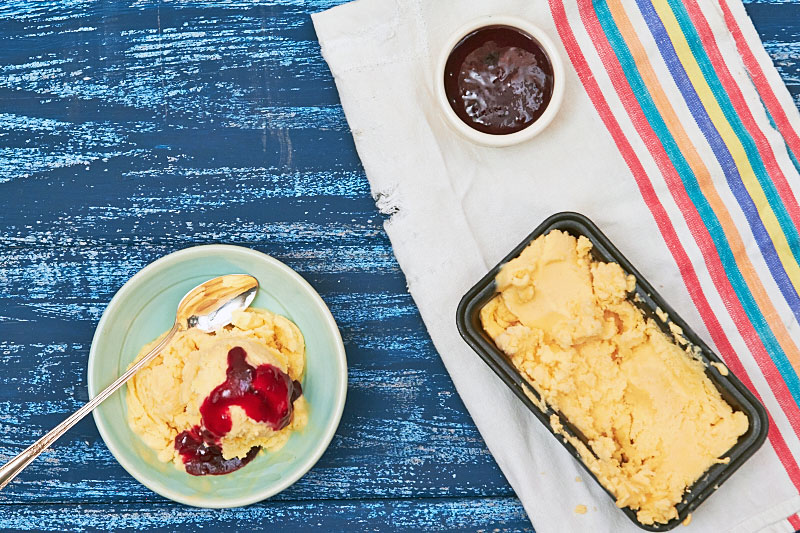 Jam becomes sauce. Ice cream morphs into sherbet.  Two cheater recipes in one dish that screams for seconds? That's Summer for you.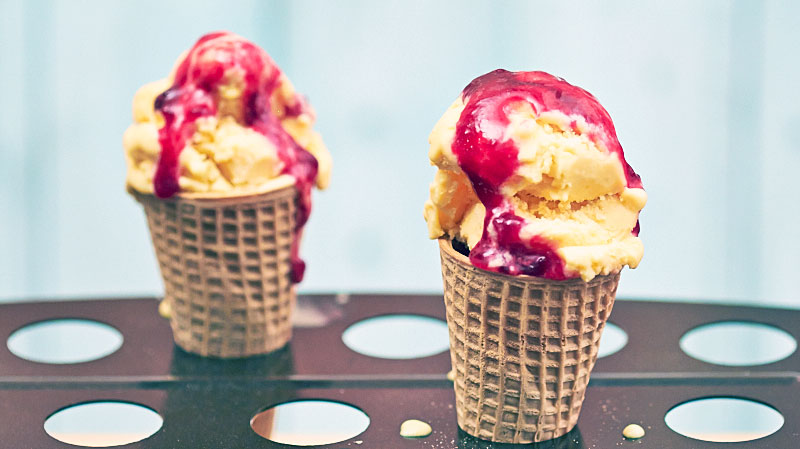 Apricot Sherbet with Black Currant Sauce
Author:
Charmian Christie
Recipe type:
Ice Cream & Frozen Treats
Serves:
Makes about 1 litre
Technically, sherbet is made with juice. Even though this frozen treat was made with whole fruit, the apricots were so juicy I'm calling it sherbet.
Ingredients
Black Currant Sauce
½ cup good quality black currant jam (homemade or commercial)
cassis (peach schnapps, raspberry liqueur or orange liqueur will also do)
Apricot Sherbet
1 pound very ripe apricots
½ cup water
½ to ¾ cup sugar (start with ½ cup)
1 teaspoon pure vanilla extract
1 tiny pinch salt
1 cup heavy cream
Instructions
Black Currant Sauce
In a small bowl, mix the jam with 1 tablespoon of the liqueur. Stir until blended. Keep adding liqueur, 1 tablespoon at a time until the desired consistency is reached. The amount of liqueur will vary with the thickness of the jam and your personal definition of ice cream sauce. If you reach the equal ratio mark, you've gone too far.
Apricot Sherbet
Pit and chop the apricots. Place them in a medium-sized pot with the water. Bring just to a boil, reduce heat to medium-low, cover and cook until the apricots are very tender. This takes about 5 to 10 minutes, depending on how often you lift the lid to stir.
Remove from heat and add ½ cup sugar. Stir until the sugar is dissolved. Mash slightly and taste. Add up to ¼ cup more sugar depending on how sweet the apricots are. Don't add too much sugar or the sherbet won't set. Allow to cool slightly.
In a blender or food processor, purée the apricot-sugar mixture with the vanilla and salt until very smooth. Reduce speed, pour in the cream and blend until combined.
Pour the apricot base into a glass or metal bowl, cover and chill for a couple of hours. About 15 to 20 minutes before you churn, put the base into the freezer to get extra cold. Churn in an ice cream maker according to manufacturer's instructions. Before your return the sherbet to the freezer to set, decide if you want to make a plain or ripple version. To create a ripple effect, spoon some sauce on the bottom of the storage container, then layer the sherbet with lashes of the sauce. If you prefer to drizzle sauce as you go, just spoon the apricot sherbet into a container and chill until set and drizzle when you serve.
Notes
The apricot base is adapted from David Lebovitz's The Perfect Scoop (Ten Speed Press © 2007).