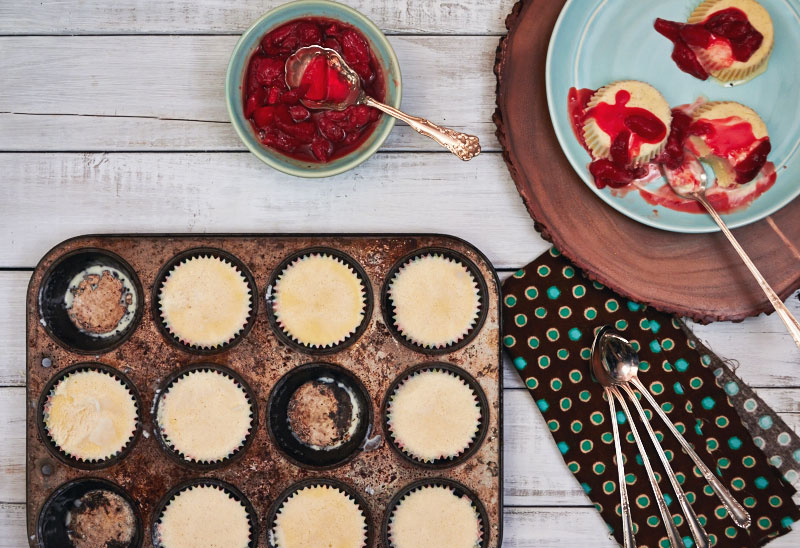 20 Jun

Smoked Sugar Ice Cream with Roasted Strawberries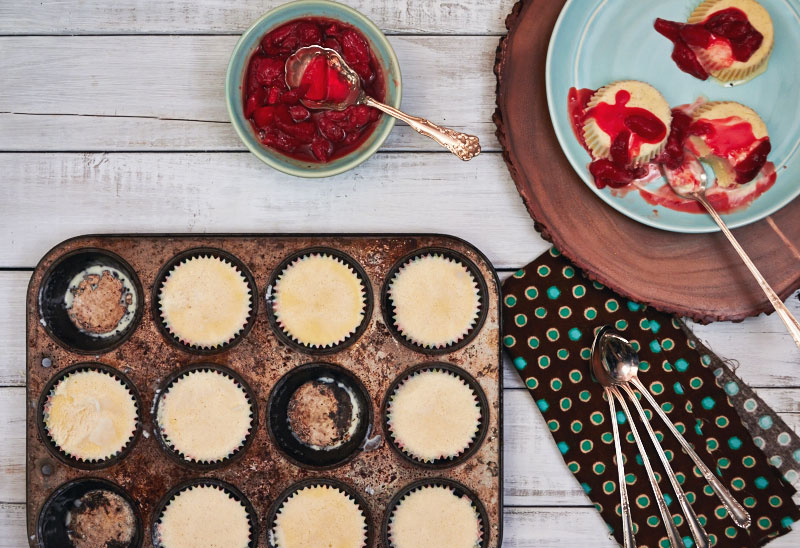 Day 5. Recipe 5. I'm out of barbecue tools and the propane's running low. What I'm not short on is enthusiasm for my new grill.
Every day this week I've been serving up dishes designed for flame and test driving grill gadgets sent to me courtesy Ontario Gas BBQ. If you like protein, there's plenty to choose from. I made Herbed Rotisserie Chicken, the Moroccan Prime Rib and Italian Turkey Balls. I even offer a crunchy side of Spicy Grilled Broccolini for balance and a bit of green. Having looked after the main course, I'm closing off the #OGBChallenge with something you don't associate with grills. Ice cream. If I do say so myself, I've saved the best for last. And by "best", of course, I mean "dessert."
My love of sweets is perhaps greater than the norm. While most people enjoy a good dessert, are they willing to drive  an hour in horrific winter weather conditions just to sample smoked sugar?  Are they willing to spend $112 on an ice cream maker so they could satisfy the craving for cinnamon ice cream while simultaneously salvaging dried out brownies? I thought not.
I have done both. And I don't regret either irrational act. So when I opened my tool kit and found a cold smoker, wood chips and the mandate of dessert, there was only one course of action. Smoked Sugar. What would I do with that sugar? I'd make ice cream.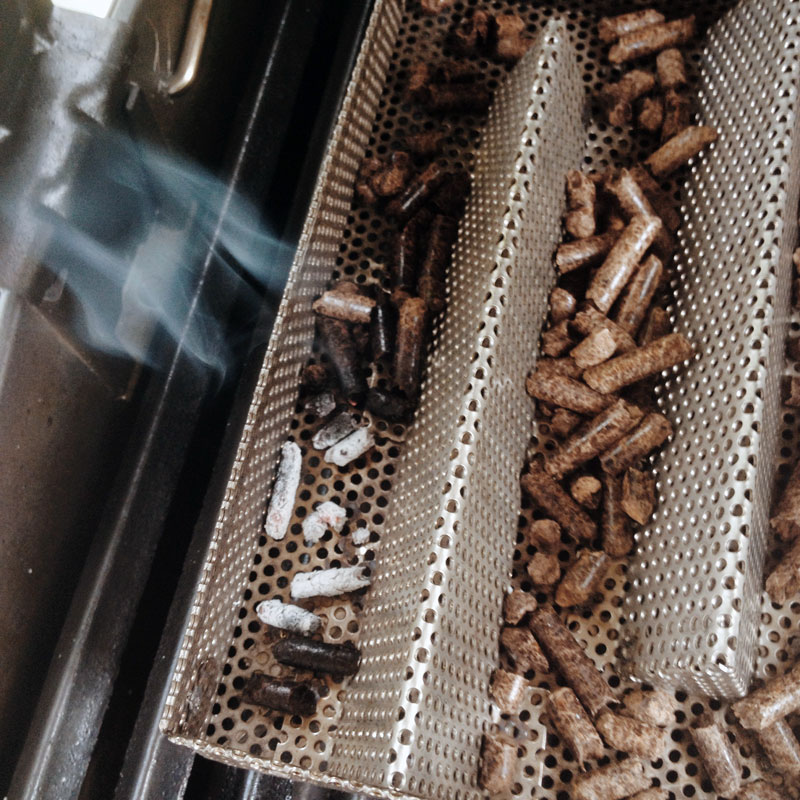 The Challenge
Dessert, American style, pellet smoker  and pecan pellets.
The Results
Smokey, sweet deliciousness. The difference between smoked sugar and regular sugar is similar to the difference between a marshmallow straight from the bag and one toasted to golden perfection over glowing red embers. Even without the caramelization that occurs on the outer layer of campfire marshmallows, smoked sugar maintains a subtle smokey layer that turns it into a unique ingredient. One worthy of ice cream. And berries.
The  Dessert
Knowing most people don't have an ice cream maker, I've tweaked a classic French vanilla ice cream to make it a no-churn, portion-controlled treat. There's no need to hunt down the scoop that mysteriously wanders from its assigned drawer. No cries that So-and-So got more. And best of all, no styrofoamesque supermarket cones to shatter at the first bite. This dessert delivers pre-poured muffin-shaped mounds of smoky ice cream topped with local Ontario berries.
Summer's here. Grab a spoon.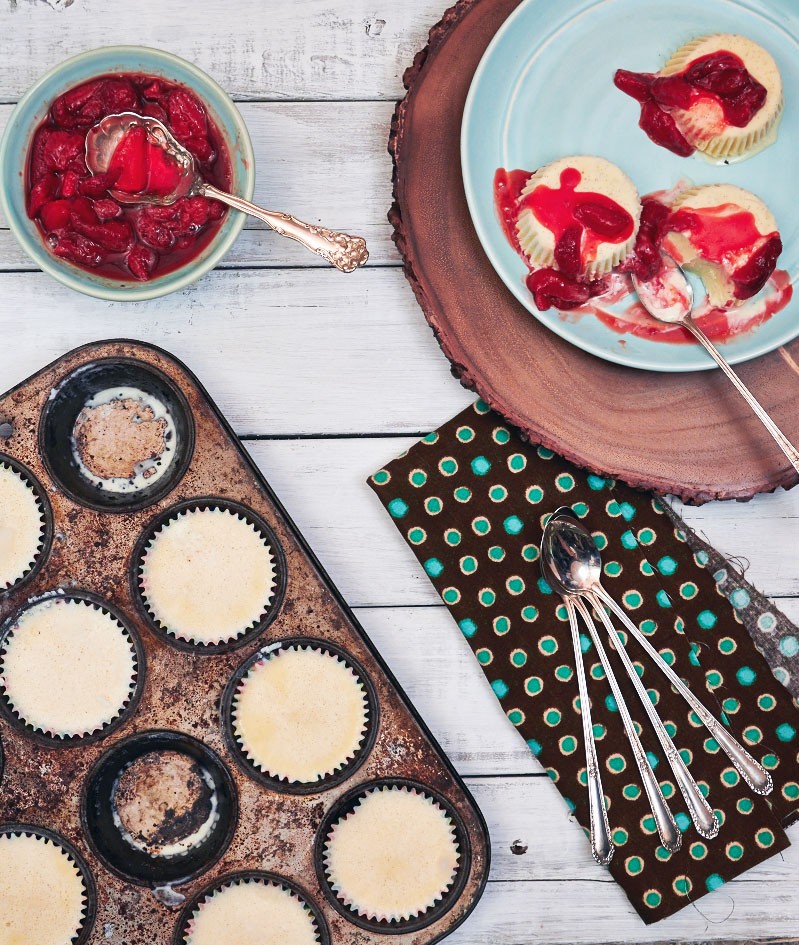 Smoked Sugar Ice Cream with Roasted Strawberries
Author:
Charmian Christie
Recipe type:
Ice Cream & Frozen Treats
Prep / inactive time:
Cook / active time:
Total time:
Smoked sugar makes this no-churn ice cream taste like it was toasted on a campfire. Strawberries roasted with smoked sugar help make the most of the summer BBQ season.
Ingredients
SMOKED SUGAR
⅓ cup [75 mL] pecan wood pellets
1 cup [125 mL] granulated sugar
ROASTED STRAWBERRIES
1 quart [1L] strawberries, hulled and quartered
¼ cup [60 mL] smoked sugar (from above)
SMOKED SUGAR ICE CREAM
2 cups [500 mL] heavy cream
1 cup [125 mL] whole milk
¾ cup [175 mL] smoked sugar
1 vanilla pod, split down middle with seeds scraped out
4 large egg yolks
1 tsp [5 mL] pure vanilla extract
Instructions
Turn grill onto low and heat to 275° F / 135°C. Line a rimmed baking pan with aluminum foil and set aside.
Smoked Sugar and Roasted Berries
Place smoker on the grill and sprinkle ⅓ cup (75 mL) of pecan chips in the smoker. Spread the sugar on the foil-lined pan and place on the grill beside smoker. Close the lid and leave until the wood chips have turned to ash, about 90 minutes.
Remove smoker and increase grill heat to medium (about 450°F /230°C).
Lift foil from pan and use it to funnel the sugar into a bowl. Return foil to the pan, spread sliced berries evenly on the foil and sprinkle with ¼ cup (60 ml) of the smoked sugar.
Place pan on grill, close the lid and roast for 10 to 15 minutes or until the berries are cooked and running with juice. Scrape berries into a container, allow to cool. Cover and chill until ready to serve on ice cream.
Smoke Sugar Ice Cream
Place the cream, milk, smoked sugar and vanilla pod in a large pan over medium heat. Heat until bubbles form around edge of pan. Turn off heat, cover and let steep 20 minutes.
Prepare an ice bath and line a 12-cup muffin tin with paper liners. If you double the liners they ice cream will be easier to remove once frozen.
In a medium bowl, whisk the yolks. Slowly pour the warm cream mixture into the yolks, whisking all the time. Pour the egg-cream mixture back into the pan and cook over medium heat until the custard is thick enough to coat the back of a spoon. Strain through a fine mesh sieve into a bowl, add the vanilla extract and place in into the ice bath, whisking until cool (about 5 minutes, tops). Pour the custard into the muffin papers, cover with foil or plastic wrap and freeze for 2 hours or overnight.
To serve, defrost at room temperature for 5 minutes. Remove the cups from the tin, peel liner from the ice cream, then drizzle with the berries and their sauce (warmed or room temperature).
Disclosure: Occasionally, I work with sponsors when I feel their product or service fits my from-scratch, real-food mentality. This is one of those times. Every day this week, I and 4 other challengers are posting a BBQ recipe as part of the #OGBChallenge. This event is sponsored by Ontario Gas BBQ. They gave me the grill tools and are compensating me for creating and posting the recipes. Although the tools are used in creating the recipes, I am under no obligation to review the tool or Ontario Gas BBQ as a retailer. As always, I'm just here for the food.