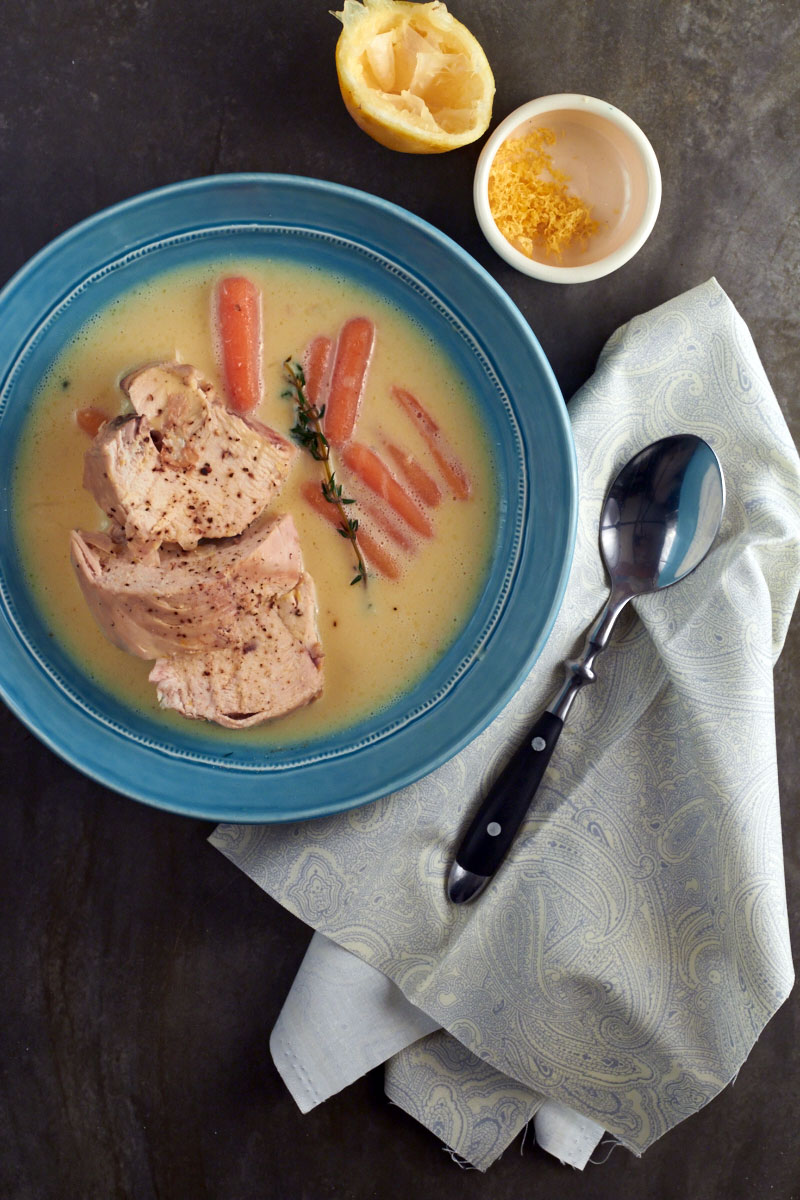 05 Apr

Captain Improv's Creamy Lemon Chicken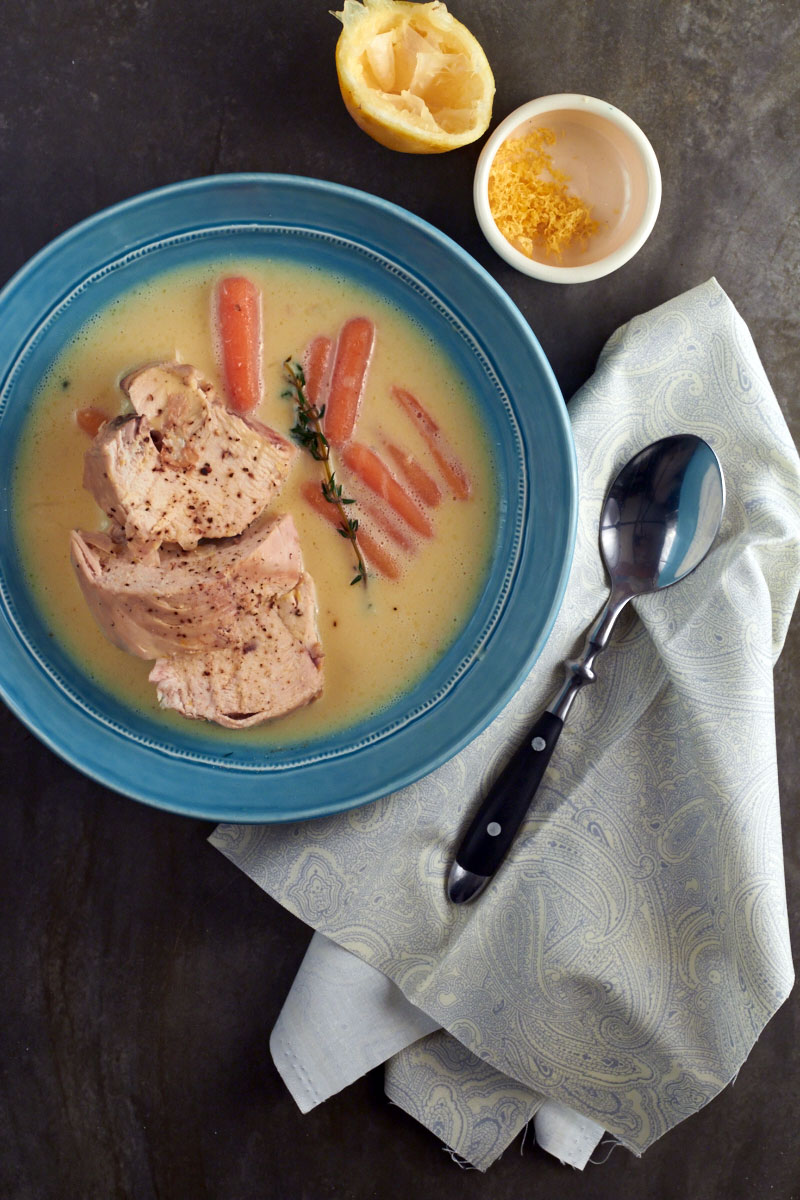 First there was Lex Luther, The Joker and Mr X. Then came Dr. Horrible and his malevolent idol Bad Horse, The Thoroughbred of Sin. I'm fortunate to have never come across such terrifying evil doers. Some say I remain unscathed because I live a quiet life safely outside the crime-magnet of a major Metropolis. Others would tell you I'm simply unaware of the dangers lurking nearby because the likes of Superman, Batman, The Green Lantern, and  cheesy-on-the-outside Captain Hammer have my back.
I'm not so sure about that. Where's Buffy when the Zucchini Apocalypse threatens to bang down my kitchen door each summer? Saving the world from cool-looking zombies, no doubt. No one I know has ever encountered the undead, but almost every gardener can describe the terror of the zucchini harvest.
And who races to my defence when I'm caught in the clutches of the diabolically twisted and tireless Murphy? This invisible intruder can shred your To Do List in a single mishap and crash through the most intricately balanced agenda with the ring of a door bell. Should Murphy strike, you're on your own. No caped crusader will swoop in with groceries and effortless meal plans to save the day. When Murphy infiltrates your refrigerator, don your own face gear. Don't expect a tight-wearing, masked marvel with x-ray vision to pull your hand away just as you're about to pry open the tub of yogurt that passed from fermented dairy to terrorist toxin with blatant disregard to its Best Before stamp. Where are the Superheroes when you really need them? Chasing their equally impossible arch-enemies.
While Zombies and super villains don't exist in my world, Murphy is all too real. We need new superheroes. Ones with practical abilities in lieu of flashy lassoes and fluttery capes. If I ruled the comic book world, the shelves would be filled with the adventures of Captain Improv and her loveable sidekick Adapt-a-Boy. Using nothing but the power of their minds, rudimentary cooking skills and whatever food is in the house, this Dynamic Duo could put dinner on the table in the time it takes Green Lantern to recharge is ring. I'd buy the entire series. Would you?
Until Joss Whedon or Marvel picks up on this, it's up to me to be my own culinary hero. I can do it. I might not have a cape,  boots and a high-tech utility belt but an apron, oven mitts and chef knife are all I need. Bring it on, Murphy. Do you darnedest. I'm ready for you. After all, Inspiration is my middle name.
Captain Improv's Creamy Lemon Chicken
No cape required. No sticky spider webs to clean. Just put on your thinking cap and see what you can come up with. Here's how I did it: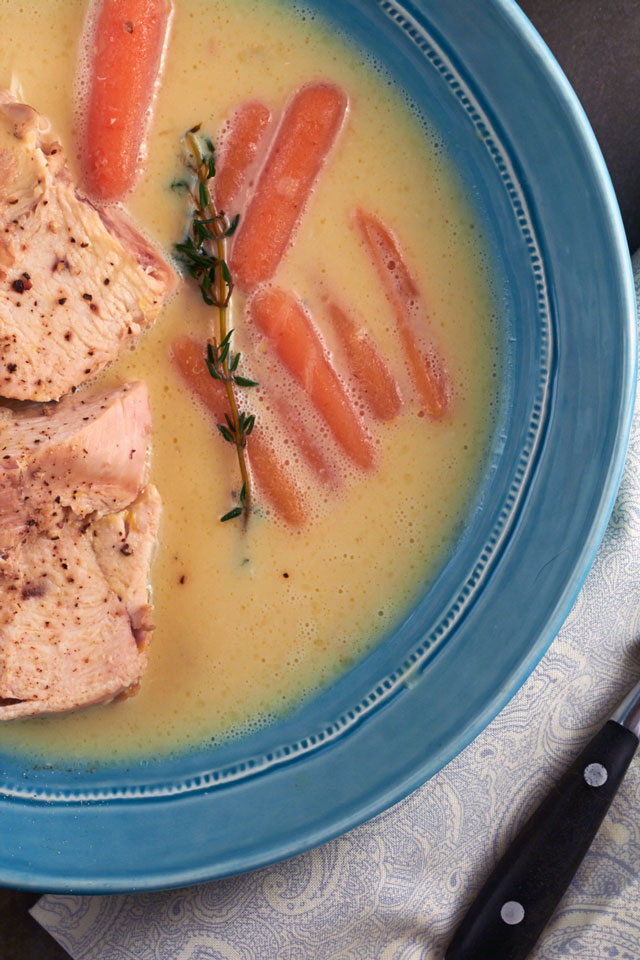 The players
We always have chicken in the freezer so that was my logical starting point. It was frozen solid when I pulled it out in the morning. I wasn't sure it would defrost in time for dinner, so I opted for a slow-cook, low-heat braise instead of a roast. Braising is quite forgiving. It provides a lot of leeway in timing and won't shine a flashlight on minor errors, like starting with very, very, very cold, but-not-technically-still-frozen chicken.
I had 1/3 bottle of pinot grigio (How'd that happen?) sitting on the kitchen table and some fancy fruit ice wine tucked into a corner of the fridge — a challenging left-over from New Year's Eve we'll-drink-anything attitude. The vegetables, thyme and lemon are stock items in our house, so I simply played Lego with the food. And what I built wasn't bad.
Oh yes, and there was some cream threatening to spoil as it showed me its expiry date.
The results
I fully expected flack from Andrew who isn't a huge fan of the lemon-chicken concept. He's Barbecue Boy and has no qualms about letting his Lemon Lady know it loud and clear. Yet, somehow this gently lemon dish appealed to him. Without being prompted, he said it was good. Even delicious. Maybe the sweetness of the wine softened the hard lemon edges? Maybe adding the lemon at the last possible minute helped so it merely buoyed the meat instead of permeating it? Or was he a fan because no whole slices with the bitter pith were involved? Or was it the element of surprise? He had braced for a lemon blast and was met with a sweet lemon whisper.
Or it could just be that when Murphy breaks the snow blower for the third time, you are just happy to sit in a warm kitchen and eat a hot meal made by someone who loves you as much as you hate the snow.
Next time? If there's no day-old pinot grigio going begging I'm cracking open a bottle, donating a third to the chicken, a third to me and a third to Andrew.
What are your favourite improve chicken ingredients? 

Captain Improv's Creamy Lemon Chicken
Author:
Charmian Christie
Prep / inactive time:
Cook / active time:
Total time:
This recipe uses what I had hand in the fridge or freezer. I assume you will have some of the items at the ready. I'd be shocked if you have all of them. That's not the point. This isn't a follow-along recipe.  It's a reach-in-and-grab demonstration. Dinner shouldn't be prescriptive.  Improvise. Let your imagination fly and see what meal emerges from the oven once heat and time have worked their magic.
Ingredients
3 pounds chicken breast, bone in, skin removed (this would work for thighs as well)
2 tablespoons oil
2 onions, peeled and sliced in half moons
2 carrots, peeled and cut in large pieces
2 cloves garlic, crushed
3 sprigs fresh thyme
salt and pepper
1 cup (about ⅓ bottle) fruity dry white wine (pinot grigio)
¼ cup pear ice wine (pear nectar or apple juice will do if you don't have it)
finely grated zest of 1 lemon
juice of ½ lemon
¼ cup cream
Instructions
Preheat oven to 300°F.
In a heavy Dutch oven, heat the oil over medium-high. Place the fleshy side down and cook for a few minutes until golden. Set the chicken aside on a plate. Add the onions, carrots and garlic. Cook until the onion begins to brown, about 5 minutes. Nestle the chicken breasts in the onions, bone side up. Be sure to add any juice that escaped while the chicken rested. Tuck the thyme in with the breasts. Give a good grinding of salt and pepper. Add the wine and the ice wine (or juice). Cover and cook 90 minutes to 2 hours or until the meat is fall-off-the-bone tender. The time will vary with how big your chicken breasts are.
Remove the chicken from the cooking liquid and place on a plate with a rim. Place a fine mesh sieve over a bowl and strain the cooking liquids through it, pressing the moisture out of the onions and carrots with the back of a ladle. Return the strained liquid to the Dutch oven and place over medium to medium-high heat. Add the zest and lemon juice and bring the mixture to a gentle boil. Reduce heat to a simmer. Add the cream and any juices from the resting chicken. Whisk in to combine and taste, adjusting salt and pepper as needed.
Gently, pull the meat from the breast bone, then cut into thick slices. Return the chicken slices to the sauce. Serve immediately.