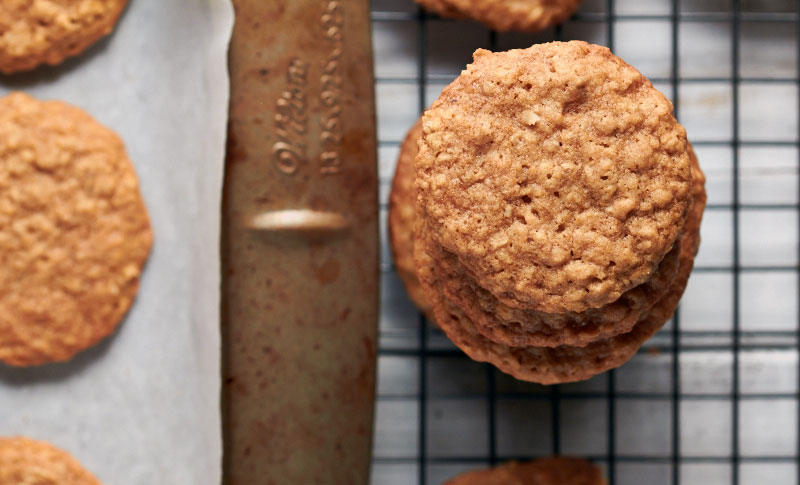 19 Feb

My Favourite Oatmeal Cookies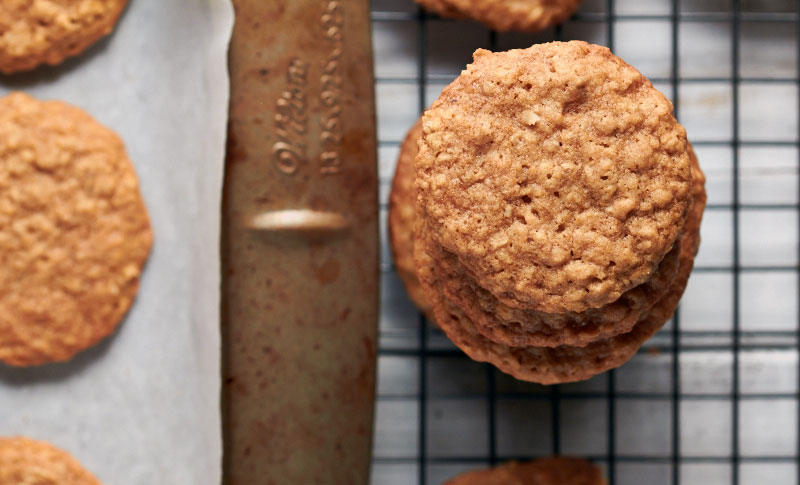 I dread the old-lady grey days of winter. With no horizon to steady my gaze, the relentless expanse of white makes me anxious. I drift in time as unpredictable storms ignore the calendar and scoff at the groundhog. As the colourless land and sky merge into a seamless stretch of frost, I feel trapped in Kasimir Malevich's White on White. Free admission for all foolish enough to wander into the pale abyss.
But I'm learning. Winter is what winter is. Muck in or be miserable.
I've decided to embrace winter. Not with skis or a toboggan. But with my imagination. Now, when I scan the chalky world around me, I see myself as an astronaut floating in space — only I'm weaving about a universe where the colours are reversed. Instead of an ebony expanse splattered with white stars, my light-filled galaxy is flecked with black — be it felled tree limbs poking through snow banks or lumps of sooty ice flung from passing cars.
Falling icicles replace hurtling asteroids. Feline comets with magnificent tails streak past on their usual orbit. And the Milky Way swirls in my coffee cup.
Should I encounter an alien, I won't need words to show them I mean no harm. Today's lucky space travellers will be offered cookies. Crispy, crunchy, buttery, Hobnob-esque oatmeal cookies.
Greetings! I come in peace. Have a cookie. Or two. Resistance is futile.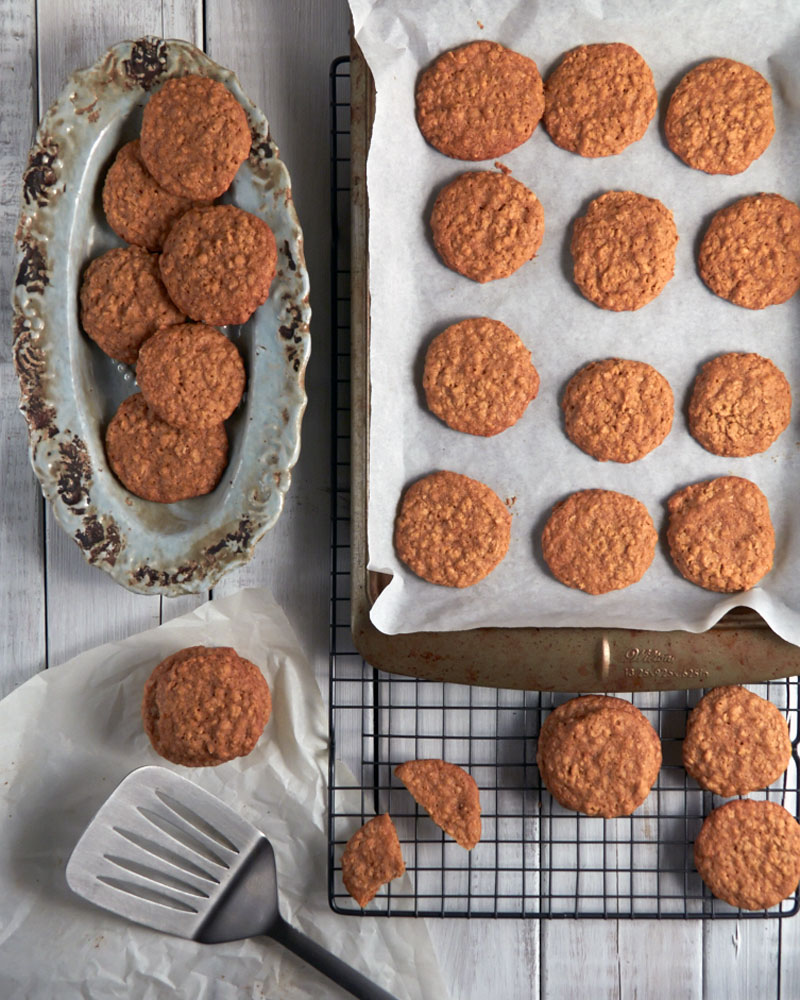 Classic Crispy Oatmeal Cookies
Author:
Charmian Christie
Prep / inactive time:
Cook / active time:
Total time:
Serves:
Makes 3 dozen cookies
These oatmeal cookies are rich and old-fashioned. Their butterscotch undertone and crisp texture resemble a classic Hobnob.
Ingredients
1 cup butter, room temperature
1½ cups packed dark brown sugar
1 large egg, room temperature
1 teaspoon vanilla
1½ cups all-purpose flour
½ teaspoon baking soda
1 teaspoon baking powder
½ teaspoon fine salt
2 cups quick cook or rolled oats
Instructions
Preheat the oven to 350°F. Line baking sheets with parchment and set aside.
By hand or in the bowl of a stand mixer fitted with a paddle, beat the butter and brown sugar until light. Add the egg and vanilla, and beat until well combined.
In a medium bowl, combine the flour, baking soda, baking powder and salt. With the mixer set to low, or by hand, stir the flour into the butter mixture. Mix until smooth. Stir in the oats.
Using a 1-tablespoon cookie scoop, drop cookies in rounds on the lined baking sheets, spacing them 2 inches apart. The cookies will flatten and spread so give them room. Bake 10 to 12 minutes or until the cookies are light brown. Let cool for a couple of minutes and then transfer to a wire rack to cool.