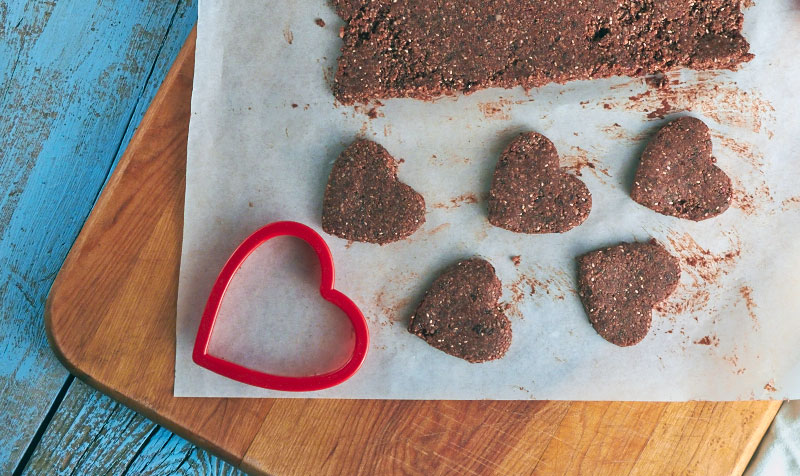 14 Feb

Chocolate Coconut Paleo Crack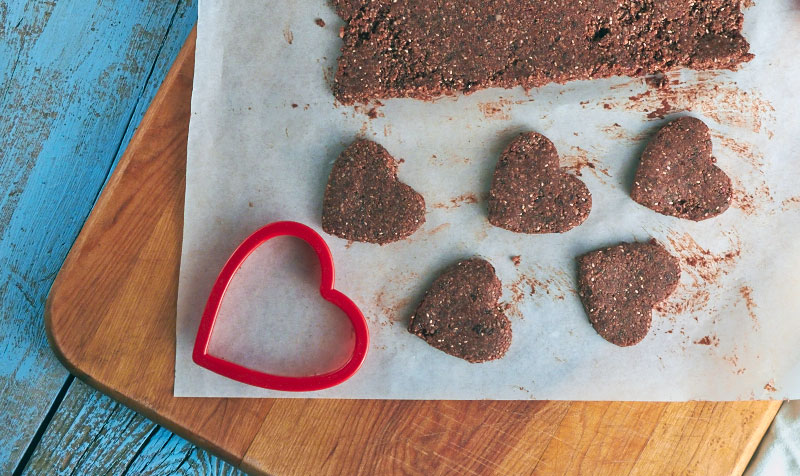 These are for my sister. She doesn't know it yet, but they'll arrive at her door later today in a box with some pathetic attempt at a heart drawn on the lid. She's in the middle of the Kitchen Reno from Hell and needs some cheering up. Oh, been there, done that, got the blog post.
To add to the challenge my sister can't have dairy and is avoiding refined sugar. There goes the box of Godiva. While I'd love to present her with a heart-shaped version of  Cherry Cointreau Truffle Puddles that would be about as welcomed as the plumbing issues or mould currently plaguing her kitchen upgrade. These are my Valentine's compromise. They deliver cherry and orange against a chocolate base, but without dairy, gluten, sugar or refined anything. And heaven knows, she needs something sweet and love-filled during these trying times.
The best part? She and I developed the recipe in tandem. Back in the summer I gave her the recipe for no-bake coconut bars.  She loved the cocoa version and began experimenting. Even though the recipe was based on two superfoods (coconut and cocoa), she began upping the ante with cocoa nibs, chia seeds and hemp hearts. Each time she brought me tastes. We batted improvements back and forth.
She tweaked. I tweaked. She tweaked. I wrote things down. This is my favourite version. I think of it as our version. Feel free to make it yours.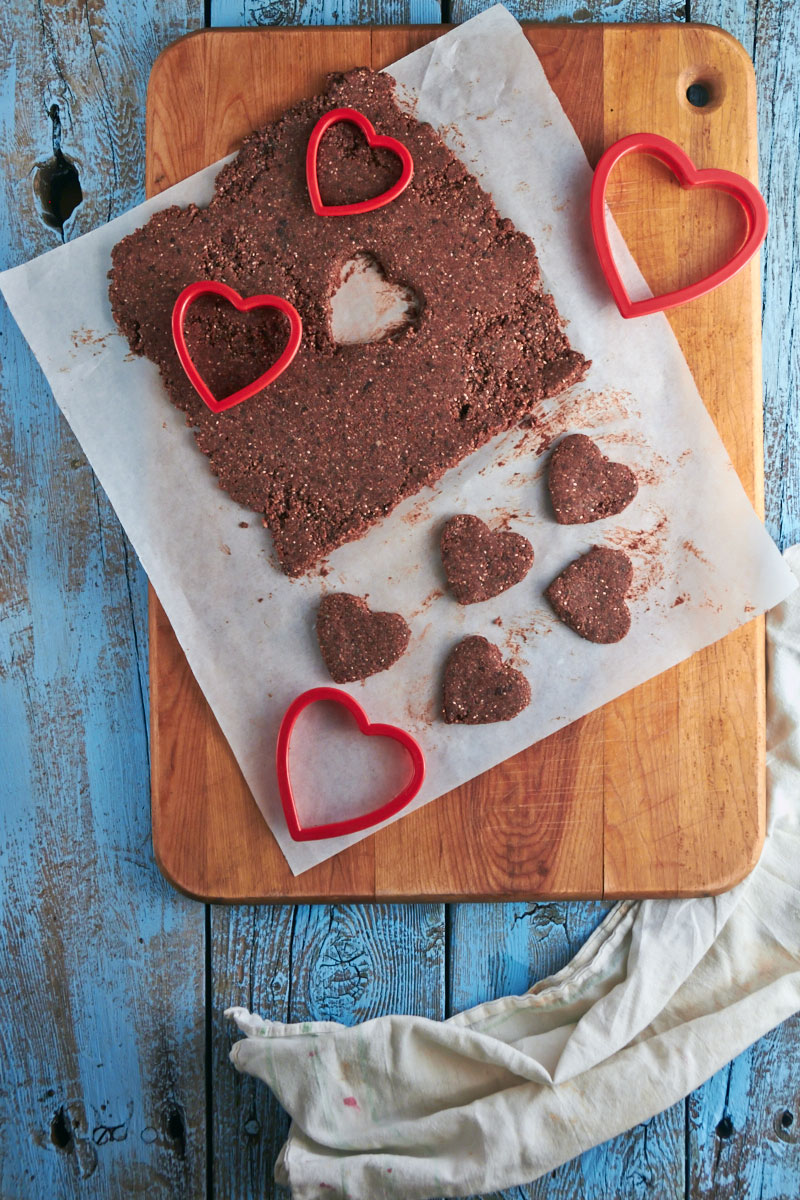 Chocolate Coconut Paleo Crack
Author:
Charmian Christie
Prep / inactive time:
Total time:
Serves:
16 square or 3 dozen balls
This recipe requires a trip to the health food store, but one trip will make several batches of this satisfying, healthy treat.
Ingredients
2 cups unsweetened shredded coconut
¼ cup raw cocoa nibs
3 tablespoons natural cocoa powder
⅛ teaspoon fine sea salt, optional
¼ cup coconut oil
1 tablespoon coconut butter
½ cup raw agave nectar, maple syrup or honey
1 teaspoon vanilla extract
1 teaspoon orange extract
finely grated zest from 1 orange
3 tablespoons chia seeds
3 tablespoons hemp hearts
¼ cup diced dried tart cherries
Instructions
In a food processor fitted with a metal blade, put the shredded coconut, cocoa nibs, cocoa powder, salt, coconut oil, and coconut butter. Pulse until the ingredients begin to look like wet sand. By the time the cocoa powder is evenly distributed, the cocoa nibs should be nicely chopped.
Add the agave nectar or other liquid sweetener, vanilla, orange extract and zest. Pulse until combined, scraping down the sides of the bowl a couple of times.
Add the chia seeds, hemp seeds and dried cherries. Pulse a few times until well combined. Don't over process. The mixture should still have some texture. Form mixture using one of the following methods. Methods are listed easiest to most fussy.
Pan Method
Press the coconut mixture firmly into the bottom of an 8-inch square glass pan or plastic contain of similar size. Cover and refrigerate. Cut as needed.
Truffle Method
Using a 1-tablespoon cookie scoop or spoon, drop the mixture into miniature muffin/truffle cups. Leave as balls or press the filling flat with a spoon. Refrigerate in a sealed container.
Cut-out Method
Line a 9" x 13" pan with a sheet of parchment or waxed paper long enough to overhang the edges. Spread mixture evenly over the bottom of the pan. Refrigerate 10 to 15 minutes until firm. Place the chocolate on a flat surface by lifting the paper overhang. Place a second piece of parchment or waxed on top and smooth gently with a rolling pin. Cut shapes using a cookie cutter with a simple shape as the coconut is rough and won't show definition. Peel excess away from the cut-out shapes and form into truffles or press into a small pan. Refrigerate cut-outs between sheets of parchment or waxed paper.
Notes
Notes: These snacks contain a lot of oil, so you don't have to grease the pan you put them in. However, they are quite greasy when they come to room temperature, so keep a napkin handy when serving them.