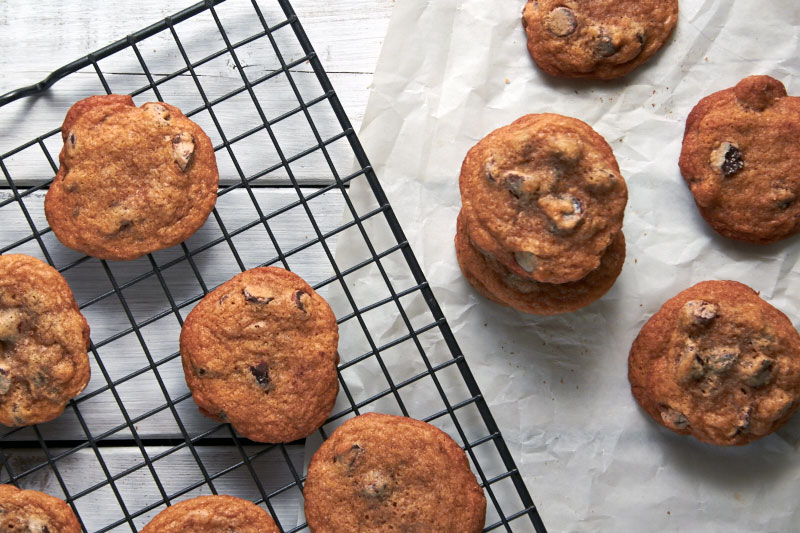 13 Feb

Overnight Chocolate Chip Cookies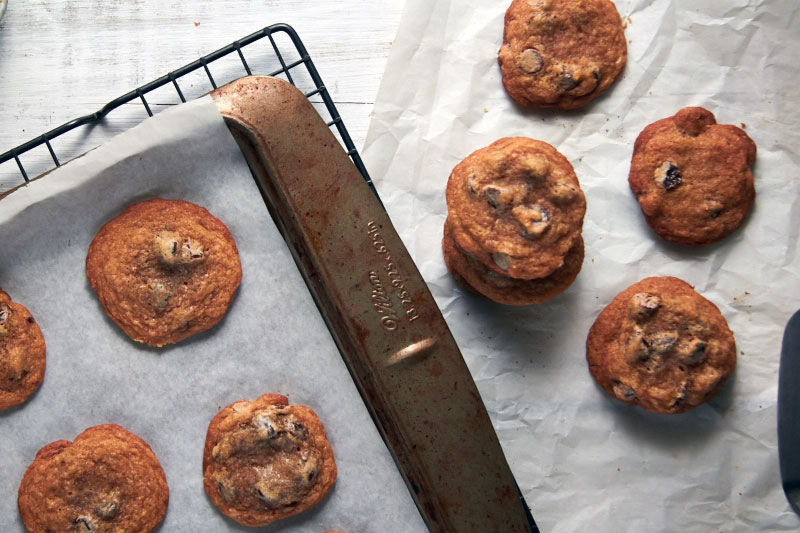 My mother insists I didn't drive her to what she politely referred to as "the brink of distraction." She may well have found my inquisitive nature delightful, but my non-stop questions got under her skin. When Mom had reached her limit, she would cup her hand gently but firmly beneath my chin, lock her eyes into mine and say: "There are two ways of learning something. One is being told."
I rarely learned the easy way. And I still don't.
Over the years I've been told by experts and foodie friends that refrigerating cookie dough overnight will increase the caramel tones. Since I'm a Want-It-Now kind of baker this advice was swept away with the last of the cookie crumbs. I simply didn't want to believe it. Surely the difference was only noticeable in a side-by-side test. Would the average person know the dough rested 10 minutes or 10 hours? And just who are these people who plan cookie baking a day ahead, anyway? Not me.
And then life forced me to cover the dough and pop it in the fridge overnight before baking it.
Dang! If it didn't taste better.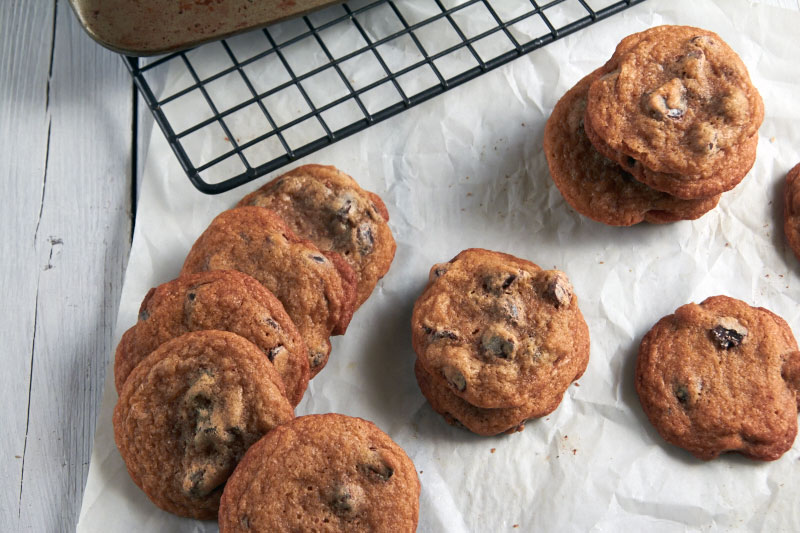 Am I going to always refrigerate cookie dough? Not likely. When the cookie craving hits, I don't have several hours to wait. Hand me a fresh baked cookie or I'll be scarfing chocolate chips straight from the bag.
But Mom also said, "Where there's a will, there's a way." And I'm always open to the workable compromise. In future, unless I'm baking for an event, I'll bake a half pan to get me through the craving. Once sated, I'll refrigerate the dough and bake more the next day. If I'm feeling particularly virtuous, I'll drop and freeze some of the dough. Then when a crazing hits, I won't have to wait much longer than it takes for the oven to preheat.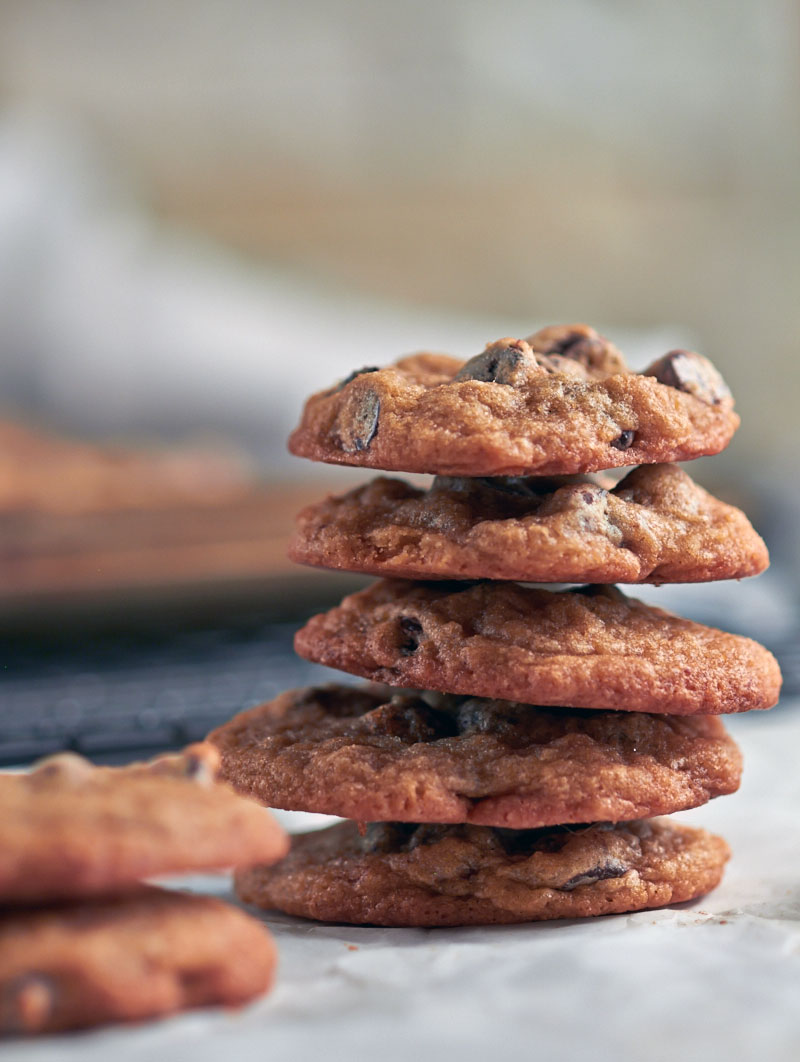 As usual, Mom was right. There are two ways of learning.  I wish I'd listened earlier.
Go any cookie tricks you care to pass on? My ears are open.

Overnight Chocolate Chip Cookies
Author:
Charmian Christie
Serves:
Makes 3 dozen cookies
Ingredients
1 cups all-purpose flour
½ teaspoon salt
½ teaspoon baking soda
½ cup unsalted butter, softened
½ cup firmly packed dark brown sugar
¼ cup granulated sugar
1 large egg
1 teaspoons pure vanilla extract
1 generous cup semisweet chocolate chips
Instructions
In a bowl, combine the flour, salt, and baking soda together and set aside.
In the bowl of a stand mixer fitted with a paddle, beat the butter, brown sugar and granulated sugars together until smooth. Beat in the egg and vanilla until light and fluffy.
Add the flour mixture and mix on lowest setting until just incorporated. Fold the chocolate chips in by hand using a wooden spoon or sturdy scraper. Transfer the dough to an airtight container and refrigerate overnight (or at least a few hours).
When you're ready to bake the cookies, remove the dough from the refrigerator. Preheat the oven to 375° F. Line baking sheets with parchment paper.
Using a 1-tablespoon cookie scoop drop dough about 2 inches apart. Bake for 8 to 10 minutes or until the edges of the cookies are golden and the tops have just started to brown. Let the cookies cool on the pan for about 5 minutes or until they are set enough to be removed without falling apart. Transfer to a wire rack to cool completely.