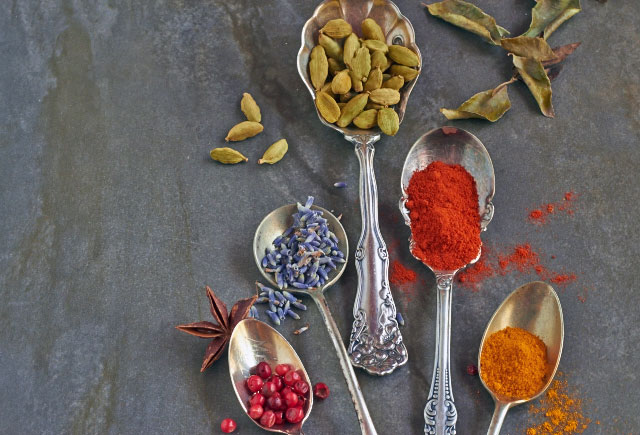 23 Jan

Herbs & Spices and the DK Contest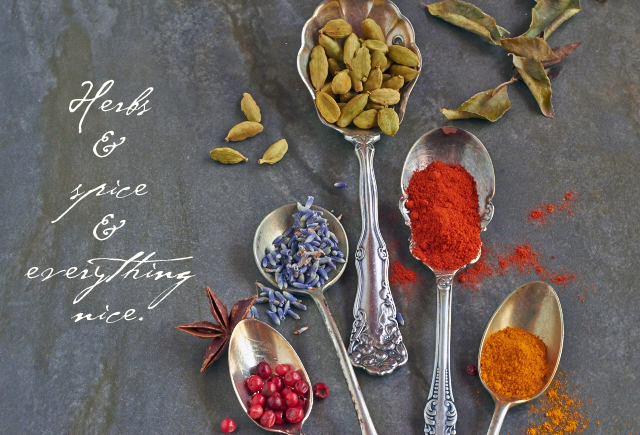 This is not a sponsored post. I haven't been paid to tell you about this contest (details below) and will not receive any kickback. I'm not even submitting my pick for a chance to win $250 worth of books. I'm posting because I have a spice addiction and if you choose to enter the contest below and win, I highly recommend you buy a copy of Herbs & Spices: The Cook's Reference by Jill Norman on your shopping spree.
Herbs & Spices isn't new. It's been around since I've been married (October 2002) which I take as a sign this book and I are meant to be together. I first saw it in a small independent bookstore while on vacation. I pulled the book from the shelf, read a few pages and put it back. "I'll get a copy when I get home," I told my friend. We wandered off for coffee. Within a half hour, I was back. I didn't want to wait until I got home. I wanted to read about the spices spread so beautifully across its pages NOW. This was before I began food writing. Yes, it was a sign.
About Herbs & Spices: A Cook's Reference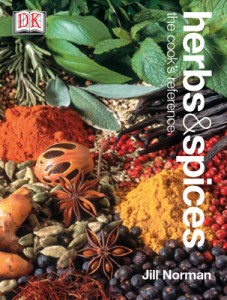 As the subtitle says, it's a reference book. For cooks. You don't need to be a chef or a caterer to use it. It's not full of sexy recipes that will have you running to the store for dozens of herbs and spices. (There are recipes in the back of the book, but that's not what caught my eye.) While it may compel you to go to the spice shop or order herb packets, if used correctly, it will help you get the most out of what's already in your pantry right now, and guide you to more adventurous choices down the road.
The book's organization is at first a bit confusing, but in the long run a stroke of genius. Forget alphabetical order or botanical divisions. The plants are groups by flavours: Nutty Spices, Sweet Spices, Acidic & Fruity Spices, Citrus Spices, Warm & Earthy Spices, Licorice & Anise Spices, Bitter or Astringent Spices, and Pungent Spices. This is invaluable when you're cooking and need to swap herbs or want to bring out a specific tone. If you're not sure which category Norman has designated, just use the alphabetically ordered index to see where any particular herb or spice falls.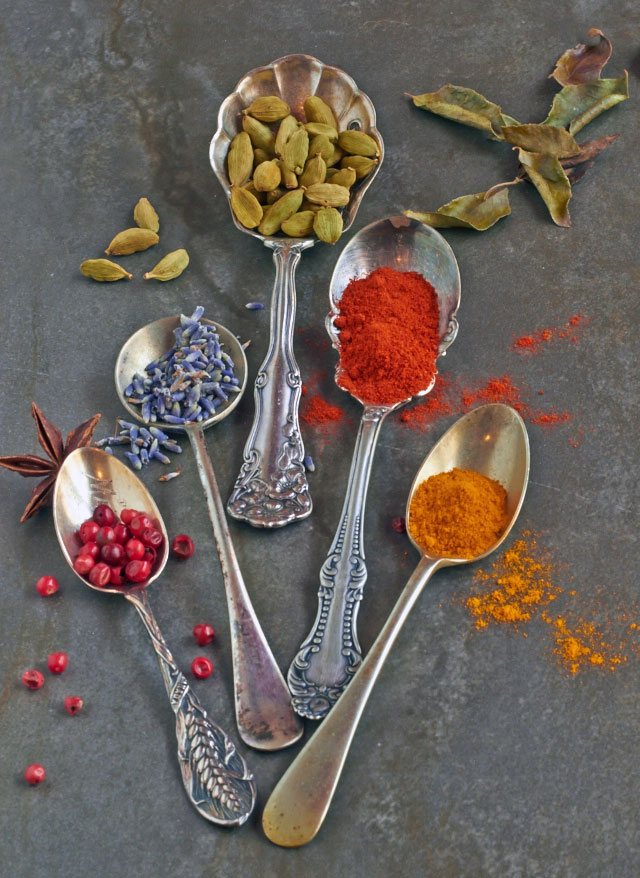 Each herb or spice has a two-page spread complete with large, clear photographs that show the colour and texture. Norman provides tasting notes, culinary uses, buying and storing advice as well as growing tips. My favourite section is the one that tells me other herbs and spices the entry combines with. I have used this often and haven't been lead wrong once. 
Even though it's not a cookbook, it makes me a better cook and helps me got more use out of the (400+) cookbooks battling for position on my shelves.
The DK Contest
Here's what DK sent me:
Every February we create a boutique of our most popular books as selected by readers. Throughout January we invite DK lovers to submit their choices for their favourite DK book of all-time, and we pick 20 of the top books and offer them up at 30% off.
Each person who votes is entered into a draw for a $250 DK shopping spree where they can choose whatever books they like from our website! To vote, follow this link.
We will keep the voting open until January 30th, 2014.
Okay, that's a week. Even if you don't win, you could get 30% off, so what's the harm?
As I said before, I'm telling you about this contest because I'm evangelical about good culinary books. Sing back to me. I'd love to know what your favourite DK book is and why you love it. Leave a comment or tweet me. It won't count as an entry, but my curious nature would appreciate it.