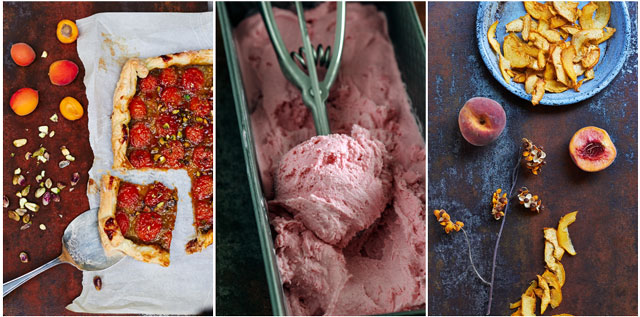 03 Jan

2014 Culinary Bucket List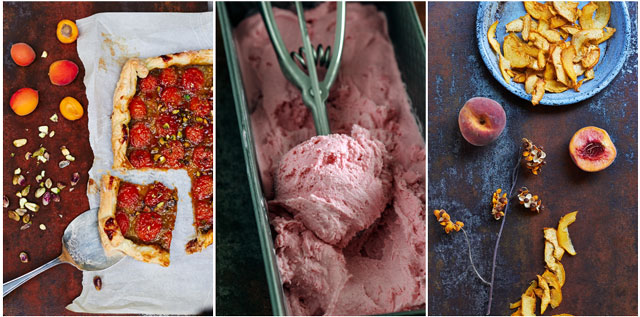 For the past couple of years I've made a Culinary Bucket list in lieu of New Year's Resolutions. Resolutions leave me with little but guilt and the vague sense that if I were stronger / more focused / more dedicated / better in every way possible, I'd be blinded by a wall of shiny gold stickers by now. This list is different. It's just a random jotting down of recipes I've never made but would like to try one day. It's designed to inspire me when the recipe well is dry. It has no priorities, delivers no deadlines and counts no calories. The recipes meet no nutritional or dietary demands. They are there for no other reason than I want to make them myself. At least once.
And if I dont'? The list waits patiently, just in case I need inspiration. And when I do strike an item from it, my reward is not gold stickers or bragging rights or a flour-dusted pat on the back. It's food. Delicious, homemade food.
Thanks to the list, I've churned a homemade Hazelnut Gelato that rivalled the cones I gobbled in Italy. My Onion Bhaji impressed my fussy husband thanks to some tips from my friend Monica Bhide. And if you don't mind me saying, I've become so good at homemade palmiers I no longer drool over the high-priced ones in the pastry shops. Past victories include exotic dishes like preserved lemons and stuffed zucchini blossoms. But I can easily come down to comfort-food earth and bake from-scratch Graham crackers (Canadian style) or hearty granary bread. Alternatively, I can cook up a batch of clotted cream for those times when you want to Keep Calm and Carry On with a good old-fashioned British high tea.
2014 Culinary Bucket List
What's on tap for this year? Another eclectic range of dishes both sweet and savoury.
Homemade Wine Vinegar
Croissants (not cronuts!)
Portuguese Custard Tarts
Dandelion cookies
Baba ganoush

Brined chicken

Pot stickers
Homemade paneer
Lemon marshmallows
Angel food cake
A tagine (in my new tagine, which Mom gave me for Christmas)
Digestive biscuits
Peppermint Stick and Chocolate Crackle Ice Cream (for Laura at Christmas)
Just to keep me on the straight and narrow, below are some items still outstanding from previous years. Can I do it? Can I clear the 2014 list AND the remnants of the previous 2 years? Only time will tell.
Still to do from 2013
Ice cream cones
Spinach ravioli

Candied ginger

Moussaka
Fried calamari (and have it not be rubbery!)
Ciabatta rolls
Thai curry paste (red and green)
Candied citrus peel
Homemade Cream whisky
Still to do from 2012
Homemade Pasta
Sourdough bread
Hot and Sour Soup
Tacos shells
Vegetable Pakoras
Turtle Ice Cream
What's on your Culinary Bucket List? Do you have a culinary triumph you'd like to share? Leave a link or a comment or suggestions on dishes you'd  like to see me try.