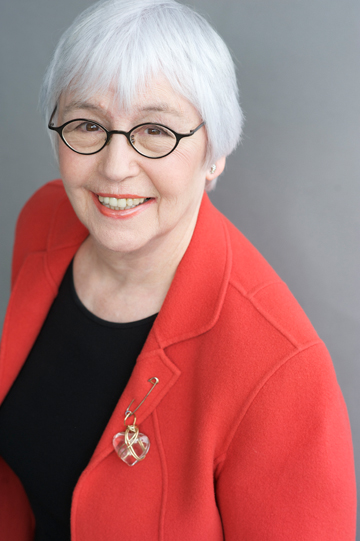 12 Nov

Elizabeth Baird and Schnitz Pie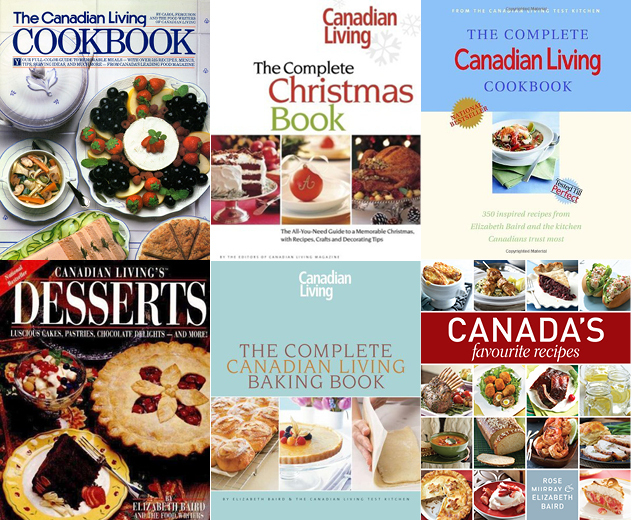 Go to your bookshelf. Pull out your most dog-eared, battered, and beloved cookbooks. Who wrote them? If you're Canadian, chances are at least one of them is by Elizabeth Baird and her intrepid team at the Canadian Living Test Kitchen. How many bear her name? One? Two? Do I hear half a dozen?
If my mother instilled in me my love of good food, Elizabeth Baird kept the passion alive. I was in high school and while other girls begged for makeup and disco albums I wanted a subscription to Canadian Living. And I got it. No arguments. Each month, when the magazine arrived, I flipped past the beauty advice and travel features and jumped straight into the recipes. Something new and different, yet approachable, had me itching to take over the kitchen.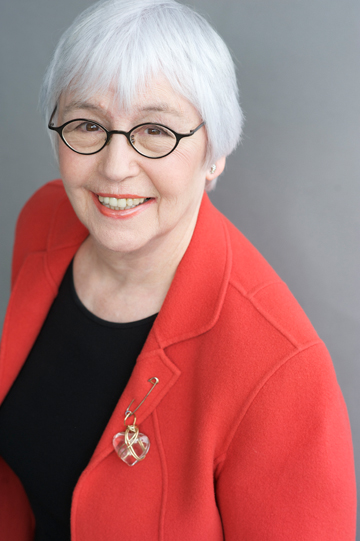 On Monday, November 4, 2013, Elizabeth Baird was inducted into Taste Canada's Hall of Fame for her ongoing contribution to Canadian food culture.  While many of her 30+ books have won  awards — most recently she and co-author Rose Murray won Gold at Taste Canada for their Canada's Favourite Recipes — Elizabeth herself was appointed as a Member of The Order of Canada in June. Other personal recognition awards include Cuisine Canada's Founder's Award, Toronto Culinary Guild's Silver Ladle and the Women's Culinary Network's Woman of the Year. I'm sure there are more, but you get the picture.
While Elizabeth has enough trophies, crystals and ensigns to clutter a mantle shelf, the biggest evidence of her contribution to Canadian food isn't tangible. She is still a household name — and not in a vague "I know that name from somewhere" kind of way. Most Canadians cooks and bakers can easily identify her as the food editor of Canadian Living, even if they don't know she retired. We recognize her smiling face and her thick, white hair. We loved her magazine. We trusted her recipes. Some of us wanted to be just like her (that would be me!).
But Elizabeth won't take the credit for the magazine's success. She insists it was a team effort. When I interviewed her, she described her role in the Canadian Living cookbooks as "the tip of the iceberg". She was the food editor, but there were copy editors, an art department, testers, photographers and a "very incredible Test Kitchen." She then went on to name the women she called "big contributors" — Patsy Jamieson, Daphna Rabinovtich, Heather Howe, Dana McCauley, Adell Shneer, Jennifer Mackenzie….
Elizabeth wanted people to be credited for their articles. But the magazine didn't want to give bylines to individuals in the test kitchen since they were part of a brand and continuity was important. Thanks to Elizabeth, recipe developers are now initially credited  — although she points out that upon the second use of a recipe the credit goes to "The Test Kitchen".
Elizabeth Baird's Contribution to Canadian Food
"Would I make this at home?" If a recipe didn't pass this simple test, it didn't make it into the magazine. This ensured the dishes were not only delicious, but achievable. "If I didn't want to make it, how could I expect my readers to make it?" Elizabeth reasoned. Having made many Canadian Living recipes over the years, I can't argue the logic.
So? If you're Canadian and think nothing of cooking pizza (unheard of in the '50s) or tackling homemade pasta, thank Elizabeth Baird. She dragged us from the mire of condensed soup chicken casseroles and pointed us down a path filled with fresh herbs, solid cooking techniques and delicious desserts. No snob, she wasn't above macaroni and cheese, but she wasn't going to let you get away with powdered cheese from a box.
Because the magazine appealed to such a broad range of people, it grew to include a diverse community. "I wanted to reach them and wanted everyone to appreciate what was on the table," Elizabeth said.
I can attest to that. Back in the '80s I wrote to Canadian Living asking them to cover gnocchi in their step-by-step lessons. They replied, gently declining my earnest request. The dish was too unfamiliar, too complex for the average reader. That was then. Now, not only will you find recipes for gnocchi, you'll find risotto, biryani, empanadas and more.
While the trend towards world cuisine drove a lot of the recipes, it wasn't all about ethnic cuisines and new techniques. Sometimes the move forward included a U-turn, taking readers back to the magazine's roots. Initially, Canadian Living did a lot of preserving recipes, but moved away from them when reader interest lagged. With a new generation keen on canning the local harvest, jams, chutneys, pickles and relishes once more appear in the magazine and its subsequent books.
The Role of Geography in Canadian Food
Her attitude towards barbecue illustrates Elizabeth's ability to capture common elements within our diverse food culture. She won't scold you about the differences between barbecue and grilling.  She understands that colloquialisms run deep. "In the hearts of Canadians we are barbecuing," she says. "People invite you over for a barbecue. They won't invite you over for a grill."
As we discuss barbecuing — or grilling for the sticklers — the culinary historian in her emerges. The  barbecue gained popularity in the '50s but Canadian and US cooks took different routes. "Gas was more available here [than in the US] and took off in an interesting way here. It fit into women working and men taking over the evening meal — immediate heat, no waiting for coals. Just put the meat on and it was supper with a salad on the side." It's as if she peeked over the fence of many Canadian homes and took notes.
But it's not all about convenience. While gas is practical, and allowed working partners to share the cooking duties, she acknowledges an emotional component.  "[Barbecue] suits our enthusiasm for summer." She pauses and then says, "We are a northern country." What more can be said?
Elizabeth Baird in Retirement
Although Elizabeth officially eased into retirement in late 2009, she seems busier than ever. She writes a column for the Toronto Sun and has produced two cookbooks. She co-authored the award-winning Canada"s Favourite Recipes (©2012 Whitecap books) with long-time friend Rose Murray (who is equally as charming and talented). Meanwhile, Setting a Fine Table: Historical Desserts and Drinks from the Officers' Kitchen at Fort York, co-authored with Bridget Wranich, is being released this month.
What's next? "You get torn," she says. "You don't want to get so busy you can't accept opportunities." Sounds like she's already there.
Schnitz Pie
I asked Elizabeth which recipe resonates most with her. While many of the dishes in Canada's Favourite Recipes  have deep roots in her family, she settled on Schnitz Pie — her mother's variation of Dutch Apple pie. "She used to make it in spring with rhubarb, peaches in summer, sometimes with plums," Elizabeth says. "She really loved that pie."
I trust you will, too.
I'm curious. Were you as influenced by Canadian Living as I was? What books do you own and have any of the recipes become part of your family traditions?

"Schnitz" Pie
Cook / active time:
Total time:
Elizabeth Baird writes: Dutch apple pie may be a signature dish of Waterloo County, but my mother's version, which she called schnitz pie, comes from neighbouring Perth County. It's creamier than a standard Dutch apple pie and shifts the spotlight from a streusel topping to big pieces of fruit. Our family, my father especially, so loved schnitz pies that my mother made them through the seasons, starting with rhubarb in the spring and continuing with peaches in August and topping the year off with apples when Northern Spies hit the market.
Ingredients
Pastry for a deep, 10-inch pie shell
5 medium-large apples, such as Northern Spy or Golden Delicious (about 2 pounds)
¼ cup whipping cream, divided
¾ cup packed light brown sugar
2 tablespoons all-purpose flour
3 tablespoons cold butter
½ teaspoon cinnamon or nutmeg
Instructions
On a lightly floured work surface, roll out the pastry to a scant ¼-inch thickness. Fit into a deep, 10-inch pie plate. Trim to about ¾ inch from the rim; fold the overhang under and flute.
Peel and halve the apples and cut each half into 3 wedges; remove the core from each wedge. Arrange the wedges snugly in a single layer in the pie shell, fudging a bit if necessary by trimming the piece to make them all fit. Drizzle with half of the cream.
In a small bowl, combine the sugar and flour. Cut in the butter until crumbly; sprinkle over the apples. Drizzle with the remaining cream; dust with cinnamon.
Bake in the bottom third of a 450°F oven for 15 minutes; reduce the heat to 350°F and bake until the apples are tender and the pastry is golden brown, about 40 minutes. Watch carefully and if the fluted edge of the pastry browns too quickly, shield the pastry with strips of foil. Let the pie cool on a rack. For divine results, enjoy the pie within 4 hours of the time it emerges from the oven.
Notes
This recipe is published with permission. It appears in
Canada's Favourite Recipes
by Rose Murray & Elizabeth Baird. Published by Whitecap ©2013.
[box type="info" style="rounded" border="full"]
The Canadian Food Experience Project is a monthly series of themed posts from participating Canadian food bloggers across the country. By sharing our personal stories and regional food experiences, we hope to answer the elusive question, "Just what exactly is Canadian Cuisine?"
Read us. Talk to us. Join us. Then eat.
[/box]