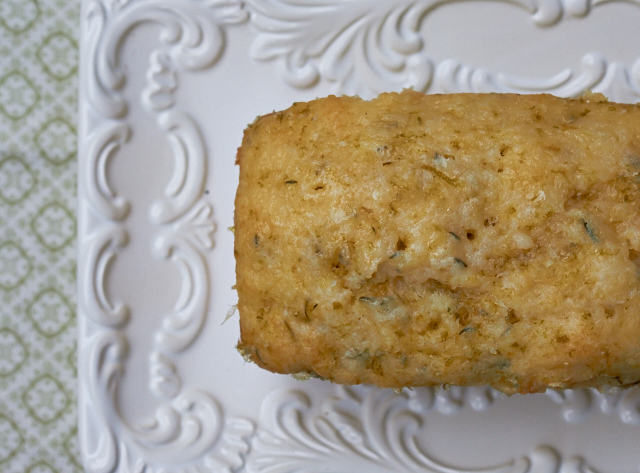 24 Sep

Lime-Glazed Zucchini Bread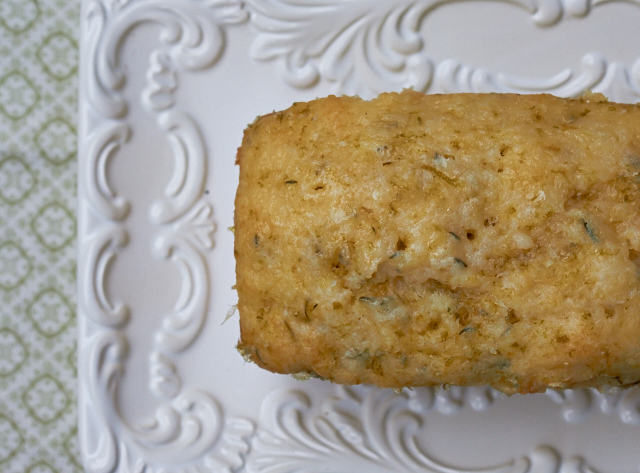 I think we had frost last night. I'm not sure. I got home at midnight after a 15-hour day which involved three amazingly inspiring meetings and one stomach-churning moment where I irrevocably shattered the screen on my beloved iPad. I'm proud to say I didn't cry. I wanted to, but I was in the CBC building and George Stroumboulopoulos was playing hockey in the foyer 10 feet away with a camera operator filming him, and I just knew if I cried I'd end up on TV — and not in a good way.
Anyway, back to the frost. I think we had some. Which means some with-it family member likely harvested all the zucchini. Which means I will open the kitchen door and find a large green vegetable approximately the size of a well-fed racoon on my stoop. I will be expected to "do something creative" with it. It will be said with love and admiration and the belief that I can pull something off. Even when I'm tired and wondering if my extended warranty covers shattered iPad screens.
But I'm ready for them. I have a plan in place: Zucchini bread.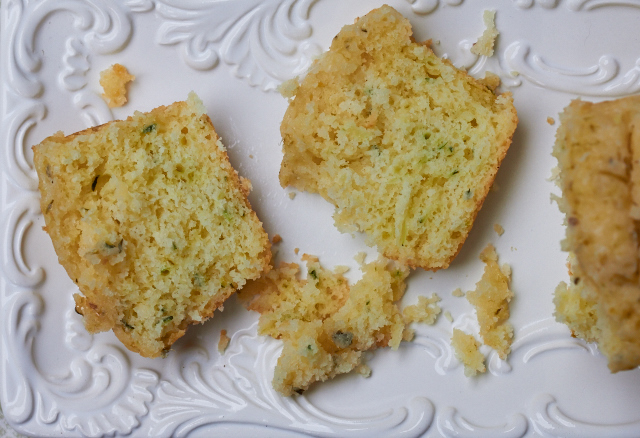 I know zucchini bread doesn't sound all that creative, but this version is light, citrusy and flecked with delicate green bits of zucchini. It's not some lunchbox snack. This is worthy of afternoon tea. Perhaps not with the Queen, but with someone you like. Plus it has glaze. Glaze turns any loaf into a creative endeavour.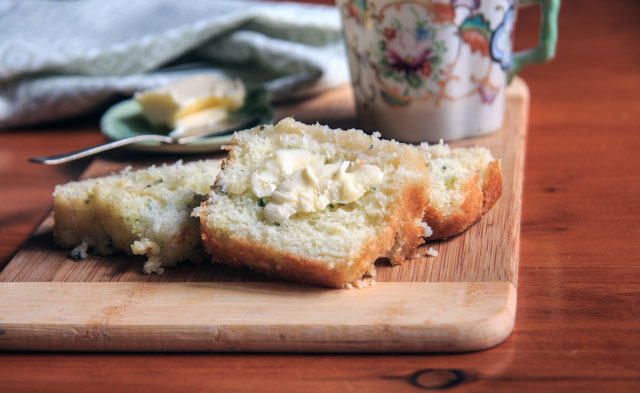 My cousin sent me a variation of this recipe, which I just had to fiddle with because I can never leave well enough alone. It's so good it almost makes me forget about my poor, shattered iPad. Almost.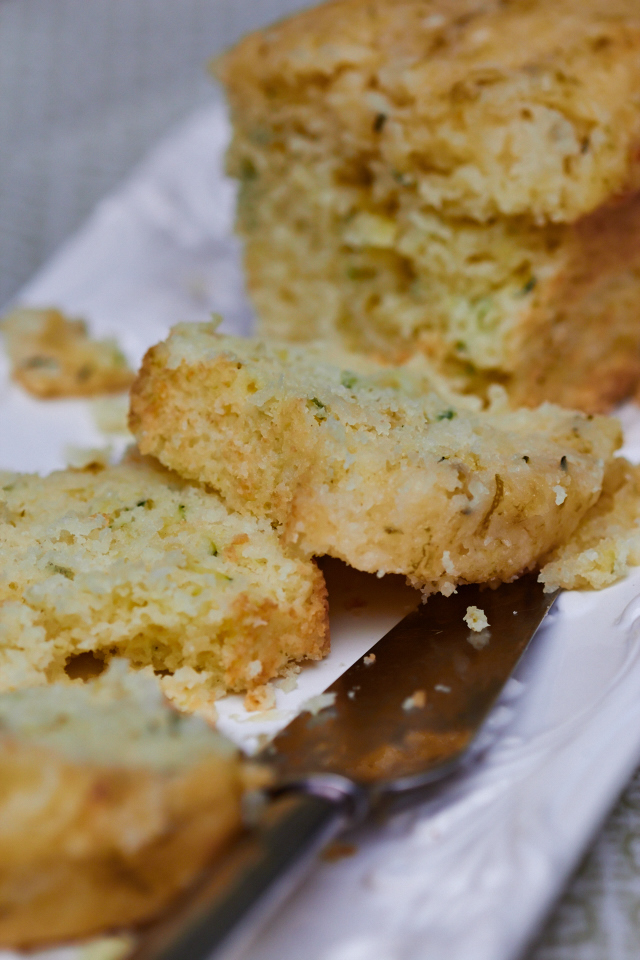 How do you deal with the influx of zucchini?

Lime-Glazed Zucchini Bread
Author:
Charmian Christie
Prep / inactive time:
Cook / active time:
Total time:
This moist, citrusy loaf is a delicious way to use up extra zuchhini from the garden. Or your neighbour's garden.
Ingredients
Loaf
1 cup grated zucchini
2 cups all-purpose flour
1½ teaspoon baking powder
½ teaspoon baking soda
½ teaspoon fine sea salt
2 large eggs, room temperature
½ cup canola oil
⅔ cups sugar
½ cup buttermilk
zest of 1 large lime (divided)
2 tablespoons fresh lime juice (about 1 large lime)
Glaze
½ cup sugar
2 tablespoons fresh lime juice
remaining lime zest
Instructions
Preheat oven to 350°F. Grease and flour a 9-inch by 5-inch loaf pan or 3 6-inch by 3-inch mini pans.
Loaf
Wash the zucchini. If it's large, cut the zucchini in half lengthwise and scrape out the seeds with a spoon or melon baller. Grate the unpeeled zucchini using the large holes of a box grater. Place in a colander to drain and set aside.
In large bowl, combine the flour, baking powder, baking soda and salt.
In medium bowl, beat the eggs with a whisk. Add the oil and sugar, and blend until smooth and the sugar has dissolved. Add the buttermilk, 1 tablespoon lime zest and the lime juice, and whisk until well blended. Using a scraper, fold the zucchini into the egg mixture until evenly distributed. Fold the wet mixture into to the dry ingredients, blending until just mixed. Do not over-mix.
Pour the batter into the prepared loaf pan(s) and bake for 25 to 30 minutes for mini pans, 40-45 minutes for large loaf pan, or until the tops are golden and a toothpick inserted in centre comes out clean.
Glaze
In a small bowl, whisk the sugar, lime juice and any remaining zest together to form a glaze. Set aside and stir well again just before using.
As soon as the loaf pan(s) are removed from the oven, poke holes in the top with a skewer. I poke a wooden skewer all the way to the bottom of the pan. If using a metal skewer, be careful not to scratch the pan. Spoon the glaze evenly over the top of the loaf/loaves until all the glaze has been absorbed. Let cool in the pan.
Notes
This recipe is adapted from nancycreative.