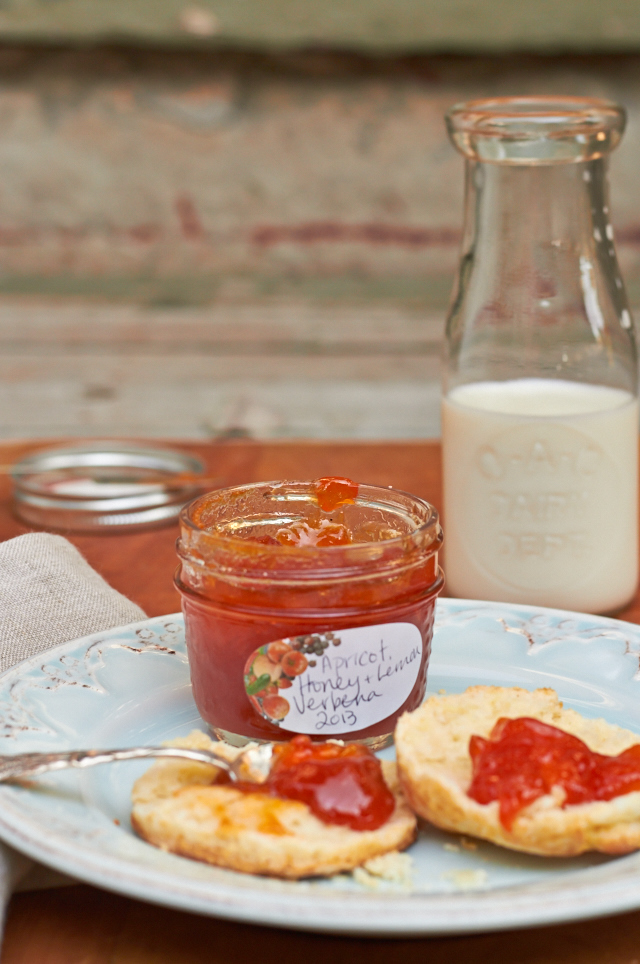 15 Sep

Round-Up: Jam, Jellies and Marmalade Recipes

As the late-summer harvest reaches its peak, I've been covering the basics of homemade jams and jellies. Making delicious, well-set preserves isn't alchemy but you do need to have a few basic pieces of equipment and understand what's required to make jams safe. Below is a recap of the how-to posts and a range of my favourite recipes in case you're looking for inspiration.
Recap of How-To Posts on Preserves
Essential Tools for Making Preserves: This list includes all the items you'll find in a canning kit, items you already have in your kitchen and some makeshift alternatives to specialty items.
Key Ingredients for Great Homemade Jam and Jelly:  Do you really  need pectin? This post discusses what goes into superior preserves and discusses the differences between long-cook and quick-cook jams.
How to Sterilize and Process Jars for Preserves: Preserving techniques have changed since your grandmother put up vats of strawberry jam and grape jelly. This post covers what jars to use, how to prep them for the preserves and how to process them once full — all according to the new guidelines.
How to Tell When Jam is Set: Even if you don't have a candy thermometer, runny jam and chewy jelly will be preserve mistakes of the past if you use these simple techniques.
Some of my favourite jam and jelly recipes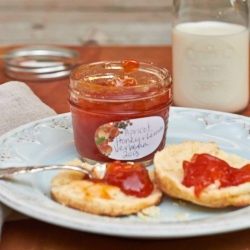 Apricot, Honey and Lemon Verbena Jam: Even if you can't get your hands on lemon verbena, this jam is worth making. Despite apricots being naturally low in pectin, this long-cook recipe requires no added pectin and delivers intense apricot flavour. It's so tasty I made a second batch just to make sure I'd have enough to last through the winter.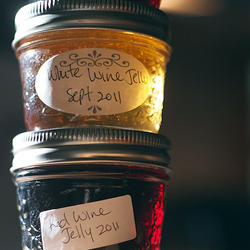 Wine Jelly: Confession time. I actually made my own apple pectin for this recipe, which is probably why the jelly is so good. Whether you like red or white wine, this jelly will rival any of the high-end wine preserves you find at gourmet shops — and for a fraction of the price.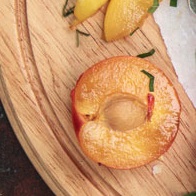 Plum-Lavender Jam: This simple recipe is designed to use up any quantity of plums you have. A hint of lavender gives it a floral essence that goes perfectly with cheese. If you make it, read the notes on the proper boiling water bath for processing.


Green Tomato Marmalade: This unusual marmalade makes the most of tart green tomatoes. It's a perfect way to perserve the harvest once the frost threatens. It's a long-cook jam with an emphasis on long, but well worth the time.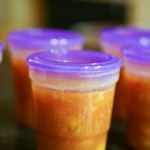 Freezer Peach Jam: Not everyone likes traditional jams. This no-cook version uses a pectin especially designed for freezer jams and can even be made with sugar substitutes. Forget the glass jars, the boiling water baths and the steamy windows. The only trick to pulling off a successful batch is to make sure to clear space in your freezer before peeling the peaches.


What jams do you make? What would you like to see covered?