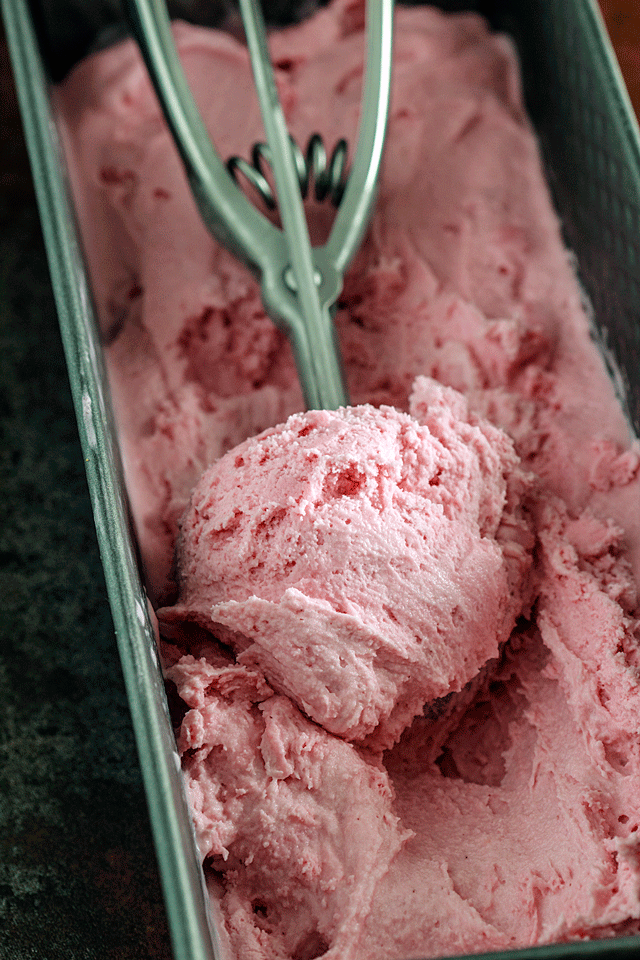 30 Jun

Happy Dominion Day 2013

While the rest of the country celebrates Canada Day on July 1st, we celebrate Dominion Day. By "we" I mean Andrew and me.

"Why Dominion Day?" you say. I'm so glad you asked.

Dominion Day is the original name for the celebration of Canada's birth. Sir Leonard Tilley, one of the Father's of Confederation, dubbed us the Dominion of Canada. The holiday became official by statute in 1879, and for more than 100 years, Canadians celebrated Dominion Day. Andrew loves the phrase "Dominion Day" because we were the first of self-governing British colonies to be called a Dominion.

Me? I always appreciate a good alliteration.

Although the holiday was renamed Canada Day back in 1982, time has only served to strengthen Andrew's resolve. This July 1st, he will don his Dominion Day t-shirt and tell everyone who will listen why we should change Canada Day back to Dominion Day.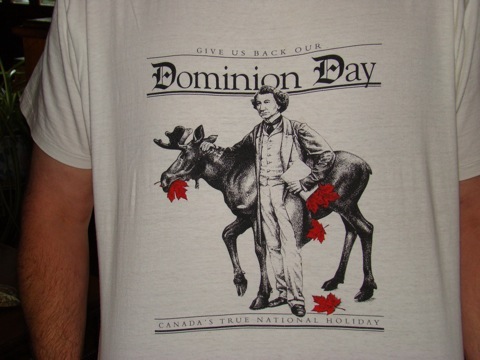 Me? Sorry. I can't hear you over the noise of the ice cream maker.
Three Dominion Day  Frozen Treats
Canada. Berries. Summer heat.  That white t-shirst isn't going to stay that way for long.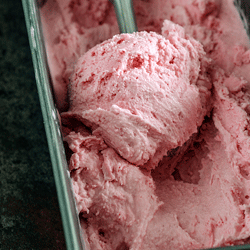 Strawberry Sour-Cream Ice Cream: To me, berries mean summer. This easy, no-cook, egg-free recipe can be made quickly –about 10 minutes of hulling and then modern technology does the rest.
A blender, an ice cream maker and freezer are all that's needed. Bonus: This recipe comes with a story.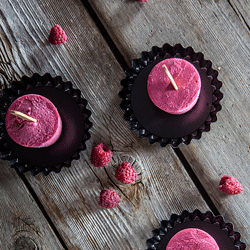 Raspberry-Maple Frozen Yogurt Pops: If I had to pick just one fruit to eat, I might pick raspberry. It plays so nicely with chocolate and rhubarb and almost any other fruit. Here it shines with maple.
This is another easy no-cook frozen treat featuring very Canadian ingredients — no ice cream maker required. You can use commercial molds or rummage about the pantry for disposable paper cups and Popsicle sticks.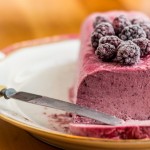 Mixed Berry Semifreddo:  Whipped egg whites and whipped cream make it light, some brilliant Italian innovator made it possible. This version uses mixed berries but there's really no limit to flavour combinations.
This sliceable ice cream is frozen in a loaf pan so you don't even need to hunt for Popsicle sticks.
How are you celebrating this long weekend?