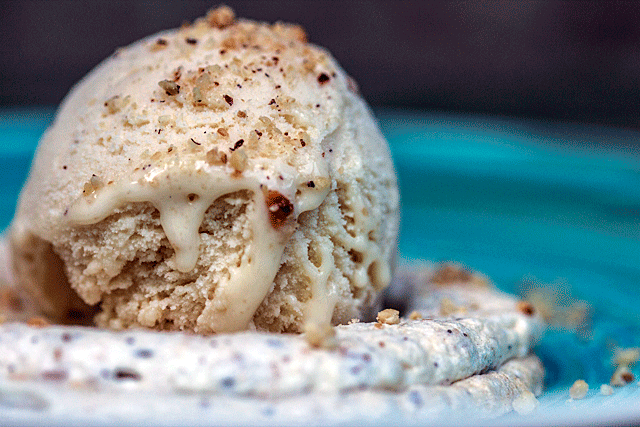 16 Jun

Hazelnut Gelato for Father's Day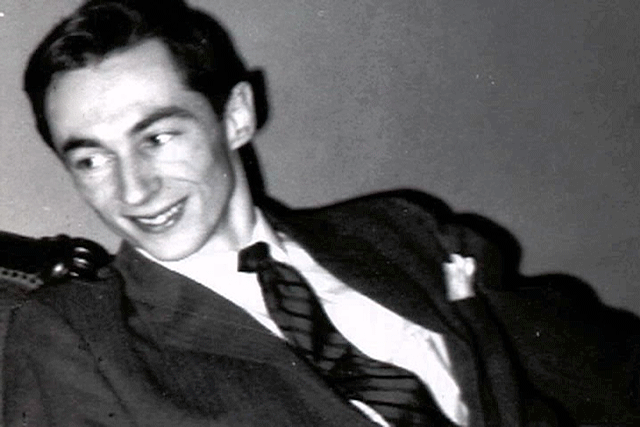 I have my Father's nose. I also inherited his high cheekbones and strong immune system. However, his natural math abilities and infinite patience must have skipped a generation.
My father can add up a column of figures in his head before I can punch the numbers into a calculator. Even with Grade 4 arithmetic I'm counting on my fingers or asking for confirmation about the 7 times tables. Does  7X6 = 54 or 56?
That question likely induced a head shake from my father, who is far too polite to say, "You idiot. It's 42! Just exactly what did they teach you in school?!"
I don't remember. I had my nose in a novel or was writing improbable plots of my own to avoid long division.
Our opinion on sweets differs as greatly as our math skills. If all things were nutritionally equal, I would dine exclusively on chewy-on the-inside chocolate chip cookies. With walnuts and toffee bits. And a sprinkle of fleur de sel. Another head shake from the Old Man for this. If it's not lemon meringue pie, he's not interested. And he'd really rather have poached salmon with a salad.
In an odd plot twist even I didn't see coming, during a trip to Italy, we discovered we are both equally smitten with hazelnut gelato. In Florence, we made regular gelato breaks at least once, sometimes twice a day. If hazelnut was available it was our first choice. This was not just a passing fancy forgotten once back home and the souvenirs distributed. No. Hazelnut gelato hovered eagerly on the boarder of tradition and would happily have made itself at home if we had remained in Italy. But in our Canadian town gelato is rare and outragously expensive if you are lucky enough to find some.
Despite its less than ubiquitous nature, my non-dessert Dad found a source. And on days too hot to garden, without warning he would call with the following sage advice, "I think it's time for some gelato." He'd then take Mom and me — and anyone else who happened to be at hand — across town to a small luncheon cafe tucked into the corner of a strip mall, where we would take refuge from the blazing mid-summers' day sun and eat gelato in air-conditioned comfort, scraping tiny mouthfuls with a small pastic spoon. Here, in the most unlikely of places, the proprietors made gelato and sorbet on site. Incredibly smooth and as flavourful as any we had in Italy, this perfect gelato was also reasonably priced.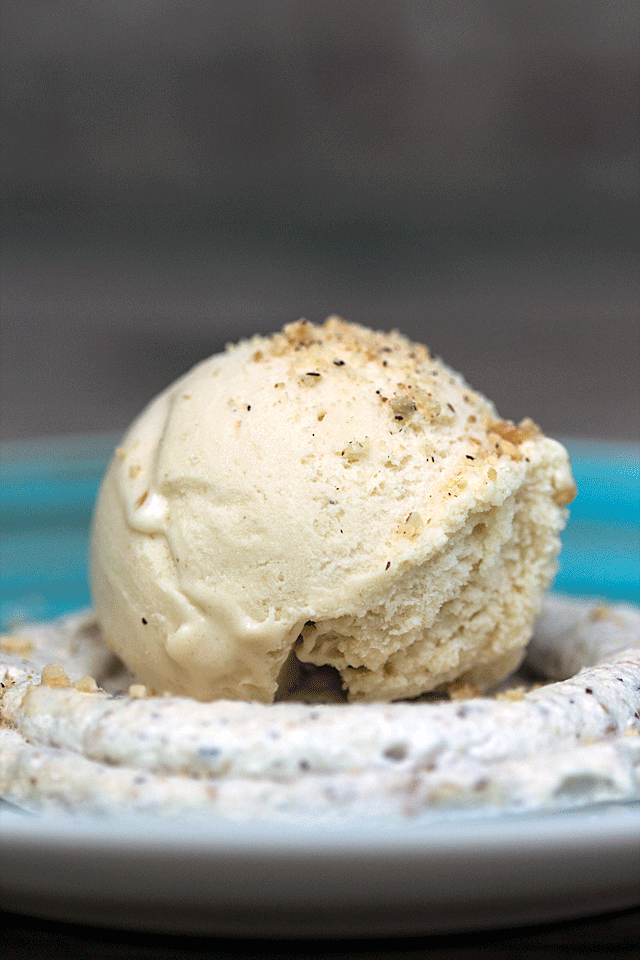 From reading all those novels, I knew this was too good to be true. As soon as something good happens — say hazelnut gelato on demand — life (or Murphy) must throw some sort of obstacle in your path, just to keep things interesting. My father's assumption likely differed. Doing the math, the little Cafe/Gelateria That Could seemed like a safe bet, and if change was afoot, it would be expansion into new flavours.
Numbers lie. Life imitates art. Obstacles emerged.
The cafe got sold. Our hazelnut gelato supply disappeared. All this went down just as I started to write a cookbook.
But struggle makes characters strong. They either rise to the challenge or get written out of the plot. And I'm still here, so you know it ends with a recipe.
When my nut meringues failed – repeatedly – I was left with lots of leftover yolks. I also had lots of hazelnuts on hand because I was reaching the hazelnut-obsession phase of the book. So I made gelato, served on failed meringues instead of cones. My father might say it was just a smart use of inventory on hand. A cost saving measure. Math brought to the practical level. I say it's the unpredictable yet inevitable end that satisfies even the harshest critic. All it took was a few failed attempts at hazelnut meringue.
Maybe I do have some of his patience after all.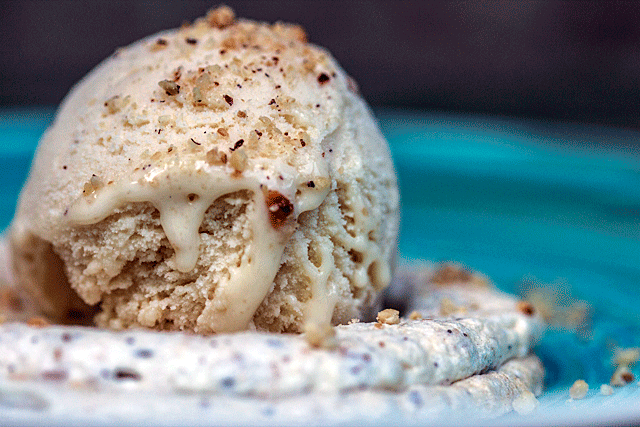 Update: Hazelnut Gelato is now an annual Father's Day treat. This year,  I tried a new method for squeezing the moisture out of the ground hazelnuts (see recipe) that was less messy. The photo below is of this year's batch. Why is it so yellow compared to last year's? The egg yolks I used were almost orange, not yellow. Whether your gelato emerges pale yellow or soft beige, it will taste divine.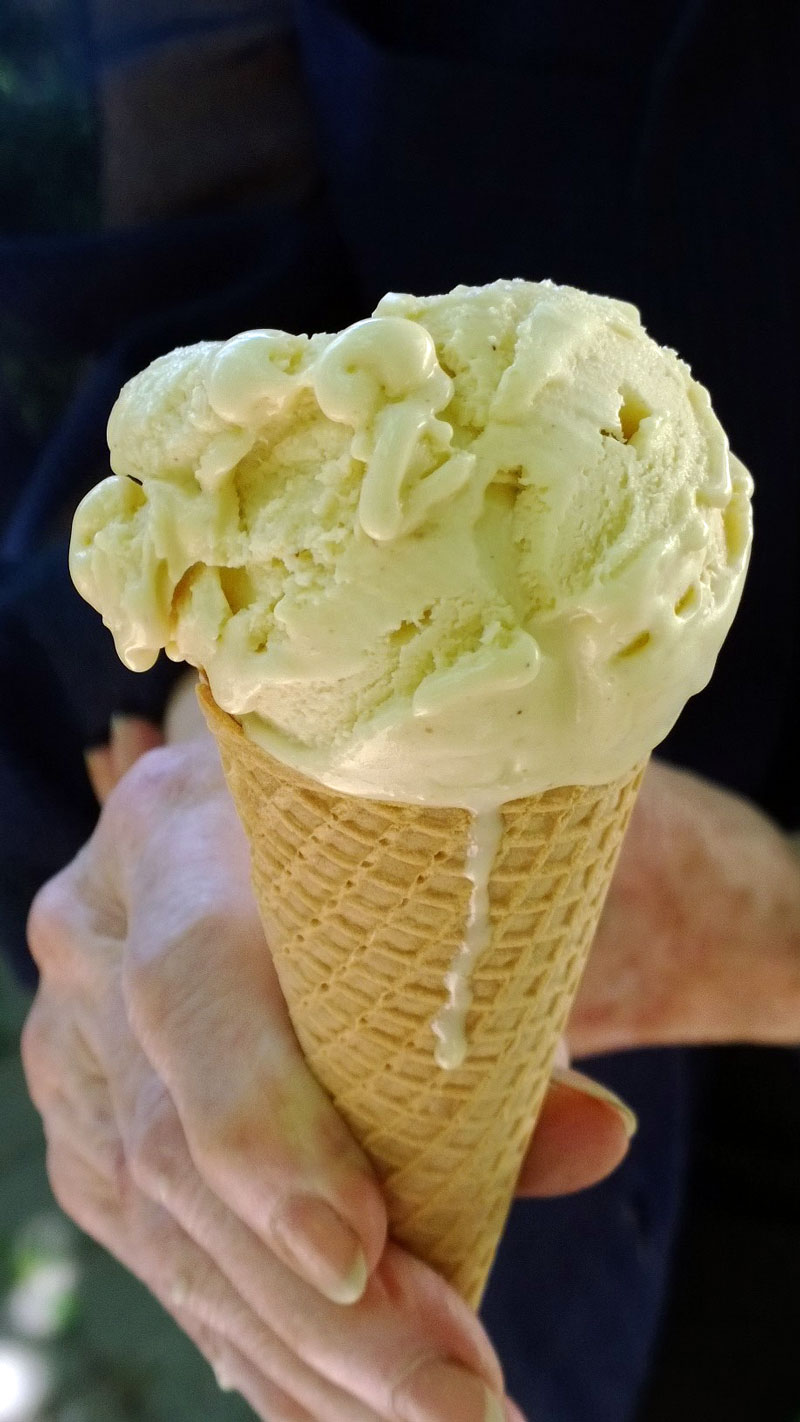 Hazelnut Gelato
Author:
Charmian Chrisite
Hazelnut gelato is a classic Italian dish. It takes a bit longer to make than many ice creams but it's worth the extra effort.
Ingredients
1½ cup hazelnuts
2 cups heavy cream
1 cup whole milk
¾ cups sugar
¼ teaspoon fine sea salt
4 large egg yolks
1 tablespoon hazelnut liqueur (optional)
Instructions
Heat oven to 350°F. Bake the hazelnuts on a rimmed baking pan for 10 minute or until fragrant. While still warm, rub the hazelnuts in a rough towel to remove as much of the skins as possible. You won't get them all, so don't worry about a few. Let the hazelnuts cool, then grind in a food processor or blender until finely chopped.
In a saucepan over medium, heat the hazelnuts, cream, milk, sugar, and salt until almost boiling. Remove from heat, cover and let steep for an hour. Strain through a fine mesh sieve and then extract as much liquid as you can from the hazelnuts by squeezing them in your fist or (updated method!) pressing them in a ricer. Discard the mangled nuts.
Prepare an ice bath. Set aside.
Rewarm the cream mixture over medium heat.
In a medium bowl, whisk the egg yolks. Add the warm cream to the yolks one ladle at at time, whisking constantly. Once you've added all the cream, pour it back into the sauce pan, and cook over medium-low heat until custard thickens and can easily coat the back of the spoon, about 10 minutes.
Strain the custard through a fine sieve into a bowl. Add the hazelnut liqueur, if using, then transfer the bowl of ice cream to the ice bath, and stir until the mixture cools. Cover and refrigerate for several hours or overnight.
About 15 minutes before you're ready to churn, put the ice cream into the freezer to make it extra cold. Churn the mixture in an ice cream maker according to manufacturer's instructions.
Notes
This recipe is adapted from The Perfect Scoop by David Lebovitz.