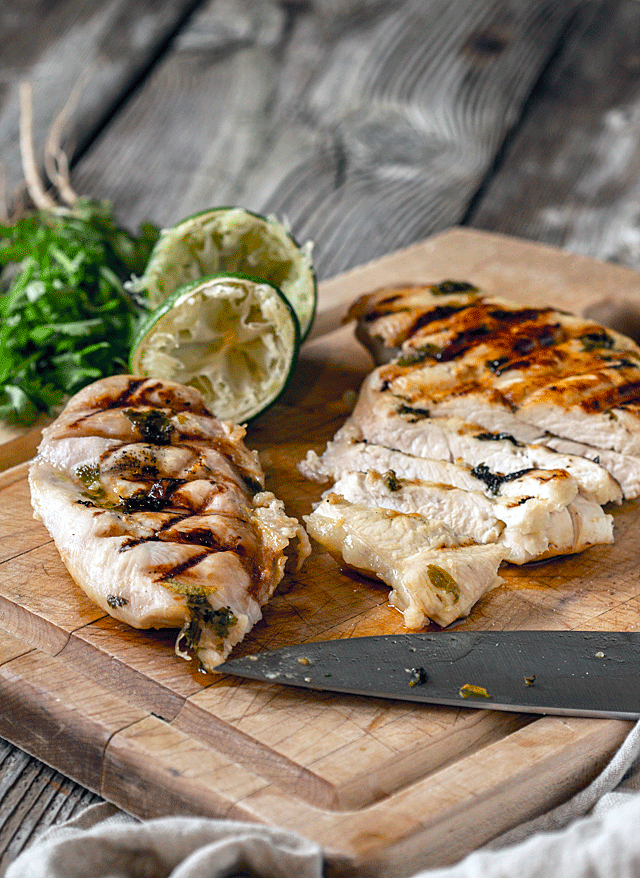 15 Apr

The Margarita Chicken Compromise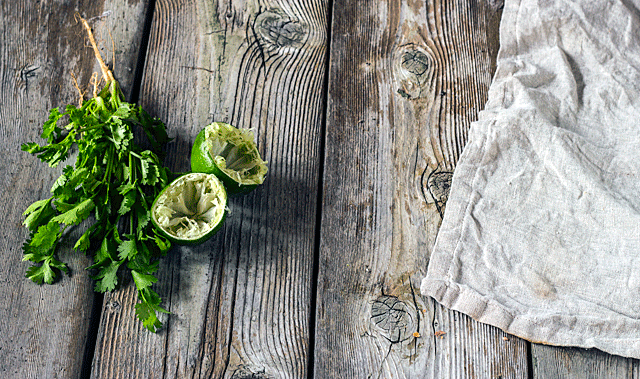 Andrew and I are mature, level-headed adults. We can easily discuss our budget, the laundry schedule, and who goes where at Easter. We listen to each other, see the other person's point of view and devise workable action plans. We use terms like "action plan," or "fiduciary." We do regular check-ins on newly devised systems. If it works we keep it. If it doesn't we tweak. While other couples scream about bills and ironing, we shine. Brightly. Like the gems we are.
But when it comes to chicken? We dig our heals in and bicker.
I adore chicken with citrus — lemon and rosemary especially. I could happily live without ever seeing a bottle of barbecue sauce ever again. Andrew, on the other hand, not only prefers his poultry slathered in thick, smoky sauce, he actively dislikes lemon chicken. To ratchet up the tension, he complains loudly every time rosemary comes into the house. I know it just kills him that I winter-over the rosemary on the kitchen sill.
Here is a typical conversation:
Me: We've got chicken in the fridge. How do you want it?
Him: With barbecue sauce.
Me: Seriously. How do you want it?
Him: With barbecue sauce.
[Long, stoney silence punctuated only by the sound of a very long exhale.]
Him: Okay. Hot sauce.
[Long stoney silence punctuated only by the sound of a very long inhale.]
Him: If you don't like my answers, why do you ask?
Why indeed? Because I secretly keep hoping he'll give me another answer. An answer that starts with "Lemon" and ends with "Chicken".
Ten years in and that hasn't happened. Not even once.
Because of our polarized views, we often end up eating dishes we agree on —  Thai Green Curry or a quick low-fat version of butter chicken. But you can only eat a dish so often before the novelty wears off.  Alternatively, I pull out the casti-iron skillet and have a simple, crispy-skinned roast. But that takes planning. With our erratic schedules it's hard to find a dish that doesn't leave one of us feeling very time-pressured (me) or pouting like a 2-year-old (also me).
Enter the lime.
And a stiff shot of tequila.
The solution? Magarita Chicken. Maybe it's the smoke from the grill, the booze, or the dominance of cilantro, but Andrew doesn't mind the citrus in this dish. In fact, he likes it. He really likes it.
Me? I'm keen. I get my citrus in a time-saving recipe. Prep takes all of 10 minutes in the morning and I can toss it in the fridge to marinate while I do other things. When we're ready to eat, I check the weather. If it's raining or dead of winter, I pull out the indoor grill. If it's sunny and warm, I can grill outside and spend my time shooing away the neighbour's scavenger cat. Either way, the chicken's done in 15 minutes.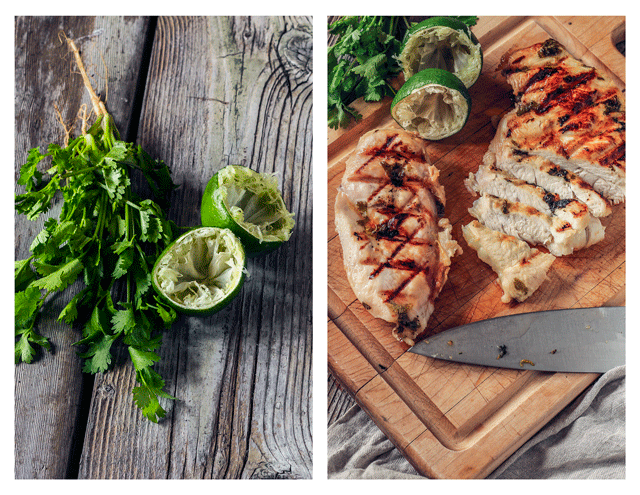 Without salt added to the marinade, this recipe benefits from a sprinkle at the table. Himalayan pink is my choice. We add some Balkan yogurt (our stabilizer-free substitute for sour cream) a dot of  salsa and a grind of pepper. Toss in a salad and your carb of choice (grilled corn perhaps?) and it's the creative solution we can both agree on.
Tequila shots all round!

Margarita Chicken
Author:
Charmian Chrisite
Recipe type:
Chicken and Poultry
Prep / inactive time:
Cook / active time:
Total time:
This chicken recipe, with its lime and tequila, gives you all the flavours of the Mexican grill. Serve straight from the grill or sliced and wrapped in a fresh corn tortilla topped with salsa.
Ingredients
3 limes, juiced
2 tablespoons olive oil
3 cloves garlic, minced
3 tablespoons tequila
3 tablespoons orange-flavoured liqueur (see notes)
2 tablespoons liquid honey
1 tablespoon minced cilantro
4 boneless, skinless chicken breasts
Instructions
Marinade
In a large, resealable plastic bag, combine the lime juice, olive oil, garlic, tequila, orange liqueur, honey and cilantro.
Add the chicken. Seal the bag and work the marinade through the chicken with your fingers. Refrigerate the chicken for at least 2 hours or for up to 6 hours.
Grilling
Preheat greased barbecue grill to medium-high heat. Remove the chicken from the marinade and discard the marinade. Grill the chicken, turning once, until no longer pink inside, 6 to 8 minutes per side. Let stand for 6 to 8 minutes. Serve immediately whole or sliced crosswise.
Notes
The most common orange liqueurs are Triple Sec, Cointreau and Grand Marnier. Use the one you like best. Coffeen and I both prefer Cointreau. I can't speak for her reasoning, but I find Cointreau more orangey than Triple Sec and more affordable than Grand Marnier.
This recipe is excerpted from
200 Easy Mexican Recipes
by Kelley Cleary Coffeen © 2013
Robert Rose Inc
. May not be reprinted without publisher permission.