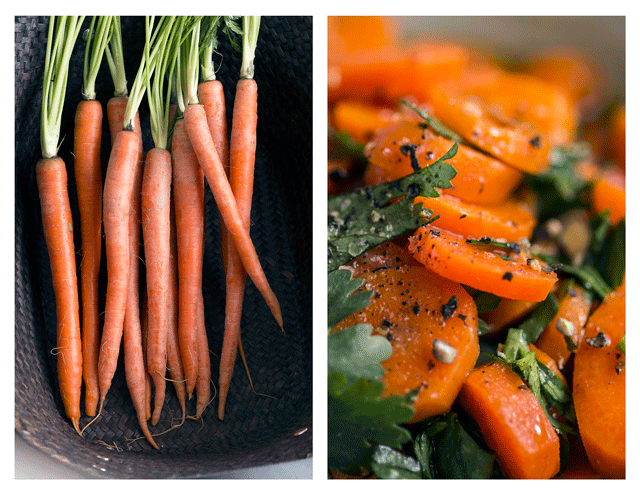 04 Apr

Cumin Carrots with Cilantro Vinaigrette

Posted at 15:39h

in

Autumn

,

Book review

,

Christmas

,

Dairy-free

,

Egg-free

,

Gluten-free

,

Healthy Choice

,

Recipes

,

Savory

,

Side Dish

,

Vegan

,

Vegetables

,

Vegetarian

,

Winter

12 Comments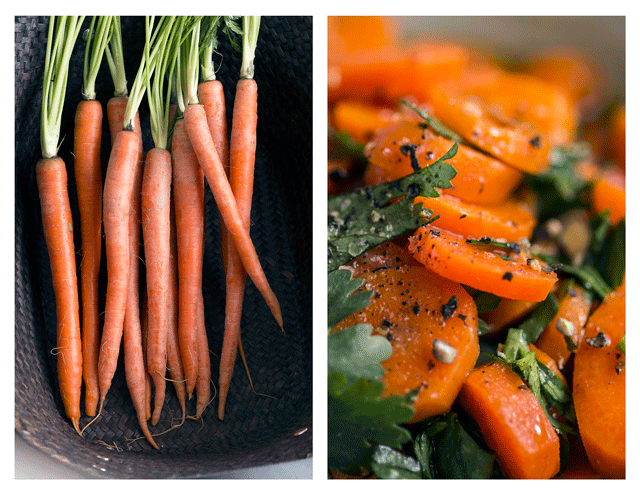 Fool me once, shame of you. Fool me twice (a dozen times), shame, shame, double-shame on me. It took years, but I learned my lesson. No Newspaper Recipes. None. Do not clip them for me. I will throw them out. Do not make them for me, I will show no mercy when they (inevitably) fail. Do not ask me to give it a quick look to see if "this one will work." If it's a recipe and it's on newsprint, I'll hand it back without a glance, singing the title phrase from The Who's "Won't Get Fooled Again."
Given my anti-newspaper-recipe bias, it's more than a little surprising that I'm about to share this recipe from The Toronto Star . Yes, it's a newspaper. Yes it's a recipe. And it's good. Family members will call me a hypocrite. I say I'm open minded.
What changed my mind? Other than the recipes were handpicked by food editor Jennifer Bain? The Toronto Star is "Canada's only newsroom-based test kitchen." This explains so much. So very very much.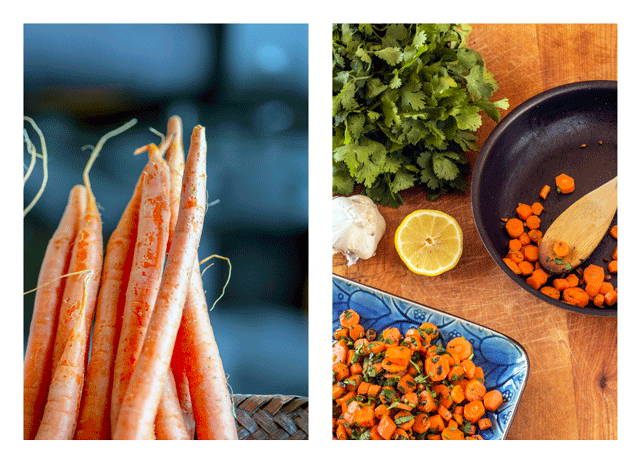 Cumin Carrots with Cilantro Vinaigrette
Author:
Charmian Chrisite
Prep / inactive time:
Cook / active time:
Total time:
This quick and simple carrot recipe is loaded with flavour. Honey, cilantro and a hint of garlic turn this common root vegetable into something special.
Ingredients
Cilantro Vinaigrette
1 tbsp (15 mL) extra virgin olive oil
Juice of ½ lemon
1 tbsp (15 mL) liquid honey
3 tbsp (45 mL) chopped cilantro
Carrots
1 tbsp (15 mL) extra virgin olive oil
1 large clove garlic, minced
¼ tsp (1 mL) ground cumin
1 lb (450 g) carrots, peeled and thinly sliced in rounds
Sea salt and freshly ground black pepper to taste
Instructions
Cilantro Vinaigrette
Whisk together the oil, lemon juice and honey in a small bowl, then whisk in the cilantro.
Carrots
Heat the oil in a large non-stick skillet over medium-high heat. Add the garlic and cumin, and cook, stirring, for 2 minutes. Add the carrots and cook, stirring, until they're only half cooked, about 4 minutes, depending on the thickness of the slices.
Transfer the carrots to a serving bowl. Add the vinaigrette and toss well. Taste and season with salt and pepper if necessary. Serve the carrots warm or at room temperature.