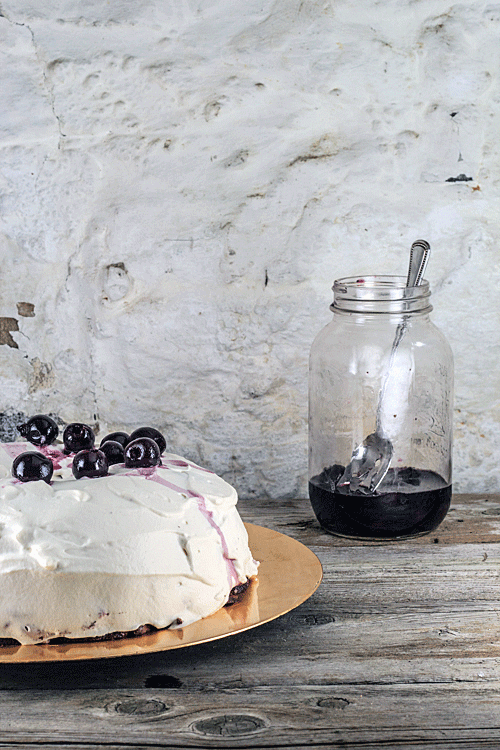 21 Jan

Improvisation
I think I've created a new, never-heard-of-before dessert. Bundt Trifle. Not because I'm trying to be different or start the next food craze, but because my imagination plays tricks on me. I had wanted to make a trifle in one of those clear, straight-sided dishes that shows off all the layers. I knew my mother had one. I just knew it — as in Bet-Real-Money-on-It knew it. I could see it clearly in my head. I could even tell you where it was stored. So I phoned my mother and made arrangements to pop over and pick up the bowl. When I arrived, my mother handed me the cut-glass bowl with sloped sides she uses every year for the Christmas trifle.
"Thanks, Mom. But I want your other trifle bowl."
There was no other trifle bowl.
At least not in my family. There was no trifle bowl in the place I was so sure I'd seen it. Or in all the alternative places I suddenly imagined I'd seen it. Not even in the unlikely places it might have been — had it ever existed. Which it didn't. It lived only in my imagination.
So there I was with no trifle bowl, mascarpone coming obediently to room temperature, a litre of brandied cherries begging to be pitted, and a whole whack of chocolate pound cake just thirsty for the juice.
Back home, I tore my cupboards apart  in case I actually owned the bowl myself and had forgotten. (Embarrassingly, this kind of thing does happen.) But no. I had no straigth-sided, clear glass trifle bowl. Only pottery or wood or stainless steel. Just when I was about to give up and use something unphotogenic but functional, I came across the bundt pan. If I couldn't make a visual display with glass, I'd take another approach and play with shape.
And it worked.
That I imagined the bowl for this pseudo bundt cake recipe should be no surprise. The recipe itself was something I dreamed up to use my brandied cherries and experiment with  mascarpone cheese for the good people at Tre Stelle. A cross between Tiramisu and Black Forest Cake, this is decadent yet not overly heavy. It's also flexible. The mascarpone and egg yolk filling is the key. Use any fruit and a splash of complementary liqueur. Use any flavour of liqueur-thirsty cake. Sprinkle in chocolate or nuts or both. Heck, you don't even need a bundt pan. Make it in a trifle bowl. Or a casserole dish. Or whatever else you have on hand.  Once you serve it, the vessel it arrives in won't matter.

Black Forest Bundt Trifle
Prep / inactive time:
Total time:
Don't have a trifle dish? Try a bundt pan. This trifled-up version of black forest cake uses brandied cherries, mascarpone cheese and a bit of ingenuity.
Ingredients
1-4L jar brandied cherries, pitted, drained, with juice reserved
1 tablespoon pure vanilla extract
1 cup whipping cream
4 large egg yolks, room temperature
½ cup granulated sugar
⅓ cup brandy juice from cherries
1 450-g carton mascarpone cheese, room temperature (about 1 pound)
1 9x5-inch loaf chocolate poundcake (or chocolate Swiss rolls)
1oz semi-sweet chocolate, grated
1 cup whipping cream
2 tablespoons icing sugar
2 tablespoons brandy juice from cherries
Instructions
If the brandied cherries have pits, remove the pits. Set aside about ¼ of the cherries for garnish.
Stir the vanilla into the whipping cream. Beat until soft peaks form. Set aside.
Bring 1-inch of water to a simmer in a medium saucepan. Place the egg yolks, granulated sugar and ⅓ cup brandied cherry juice in a heatproof bowl and place over the simmering water. Whisk constantly until the yolk mixture doubles in volume and becomes thick. Remove from heat.
Using electric beaters, beat the mascarpone cheese into the egg yolk mixture. The mixture should be room temperature by the time it's fully incorporated. If not, chill until it's room temperature. Fold in the whipped cream.
Slice the chocolate pound cake or Swiss rolls in ½-inch thick slices, and place in a single layer in a 10-inch bundt cake pan. If the bundt pan is non-stick the trifle will come out easily when upturned. If your bundt pan is not non-stick, line the inside with plastic wrap.
Spread half the mascarpone filling over the pound cake. Sprinkle evenly with half the pitted cherries. Sprinkle half the grated chocolate over the cherries and mascarpone. Top with a second layer of pound cake. Spread with remaining mascarpone mixture, cherries and grated chocolate. Top with a third layer of chocolate pound cake. Cover with plastic wrap and chill overnight.
When ready to serve, remove the plastic wrap that was covering the trifle and turn the pan onto a large platter. The trifle should come out with a couple of shakes. If you lined the pan with plastic wrap, remove it once the trifle is released.
Whip the cream with the icing sugar and 2 tablespoons brandied cherry juice. Cover the trifle with the whipped cream. Top with remaining cherries. Slice and serve with a drizzle of any leftover brandy juice.