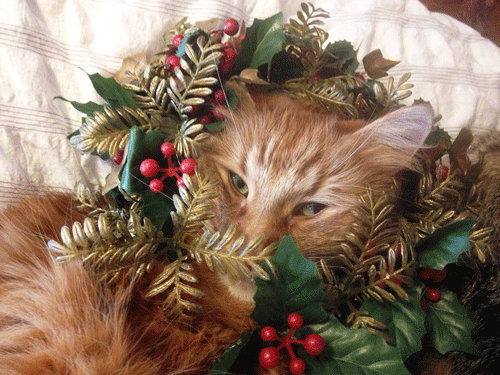 24 Dec

Merry Christmas and Happy New Year!
The baking is done. The gifts are wrapped and the cat has gotten into the holiday spirit.
I'm off to drink eggnog and visit with family and friends for the next few days. Until then, wishing you all a very safe, happy and love-filled holiday season.