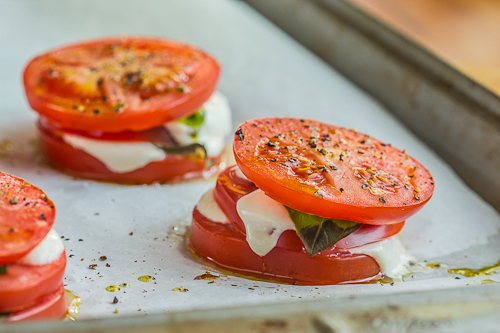 03 Sep

Whatever Happened to Sunday Dinner?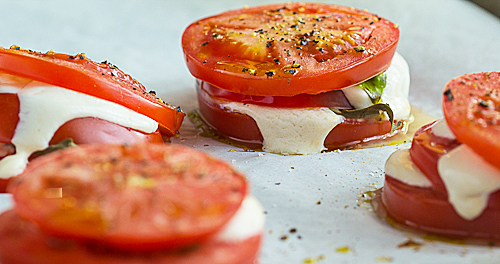 When you write about food for a living it's easy to forget that it's not always just about ingredients or recipes. Creating a new twist on the chocolate chip cookie isn't as important as baking a batch with a friend. Bland chicken needs nothing more than a spicy conversation. And if your butternut squash soup doesn't rank on Google's first page, if you slurp it with loved ones, you're still a hit.
Whatever Happened to Sunday Dinner?: A year of Italian menus with 250 recipes that celebrate family by Lisa Caponigri is a delicious reminder that sharing a meal is more important than the meal itself.  While Caponigri's menus are balanced and reasonably healthy, it's not about nutrition, clean eating or sustainable food choices. Her multi-generational approach encourages all family members — even children — to be involved in preparing dinner, but it's not a how-to-cook book. It's not about pushing culinary boundaries. It's about family — and friends –  coming together over food. "Sunday dinner is a ritual, a tradition, a bonding experience," Caponigri says.
And that's something you can't buy at the deli counter.
I had the pleasure of meeting Lisa Caponigri. She talked passionately about family and it made me both hopeful and sad. "Sunday isn't special anymore," Caponigri says. Guilty! I often use Sunday to catch up on niggly tasks that add little value to my life but suck large amounts of time. And why? So, I'm ready for the busy week ahead.
Recapturing the dying custom of spending time together seems harder and harder, but Caponigri believes it's crucial to set an example. "Make Sunday a priority," she says. "Clear the day. Then other family members will see you've prioritized and begin to do it themselves." And when you do? "Everything opens up. People talk more, stay longer." Okay, but just how do you clear Sunday? "Slow down. Prioritize. Pay attention."
As Caponigri talked, I found myself agreeing with her fiercely, yet silently filing away excuses as to why I was the exception. I don't have kids, so it's not as important for me. I'm writing a book. My family lives close so I can see them any time.
But I don't. We go busy. We let things slide. We have lost a ritual. But we can get it back. If we want.
Excuse: I'll end up doing all the work.
Caponigri: Sunday dinner is a shared activity. Making the meal is part of the bonding. Divvy up the jobs. Young members can do the salad or make the dessert.
Excuse: I have young kids underfoot.
Caponigri: Children as young as 3 can help stir a cake or pour ingredients into a pot.
Excuse: I work early on Monday / the kids have homework.
Caponigri:  Start in the morning and be done by 5 PM.  Having a big meal during the day allows you to have your evening free.
Excuse: I don't have family near by.
Caponigri: Invite friends, neighbours, colleagues. It's about bonding.
Excuse: I'm not /my family members aren't cooks.
Caponigri: Italian is "user-friendly." The recipes are not difficult or time-consuming.
Excuse: Italian?! I'll never get the ingredients.
Caponigri: I live in Indiana. If you can find it in Indiana you and find it anywhere.
Excuses: Planning is too much work.
Caponigri: The book provides a year's worth of complete menus. Get the kids to pick next week's menu. It's something they'll look forward to.
Okay. I'm out of excuses. What about you? Do you have regular communal meals? If not, what stops you? If so, what makes them special? What rituals do you have? I'd love to hear your stories.
In the meantime, here's an example of just how easy yet flavourful one of Caponigri's recipes can be. Baked Caprese Salad stacks are fun to make and as delicious as they are tippy.

Baked Caprese Salad with Tomatoes and Mozzarella
Prep / inactive time:
Cook / active time:
Total time:
Serves:
8-10 as an appetizer
This easy side is a warm, deliciously melty twist on the classic Caprese salad. They take little time to assemble and less than 10 minutes in the oven.
Ingredients
6 large ripe tomatoes
8oz fresh mozzarella cheese, thinly sliced
1 large bunch fresh basil
2 tablespoons extra-virgin olive oil
sea salt
freshly ground black pepper
Instructions
Preheat oven to 375°F. Line a rimmed baking sheet with parchment.
Cut the tomatoes across into ¼-inch thick rounds, discarding the top and bottom rounds. Top a slice of tomato with a slice of mozzarella and a basil leaf. Repeat with a slice of tomato, a slice of mozzarella, and a basil leaf. Top with a third slice of tomato. Repeat so you have 8 to 10 individual stacks. Transfer the stack to the prepared baking sheet. Sprinkle the stacks with the olive oil, and season to taste with sea salt and pepper.
Bake for 5 minutes. Turn the broiler on and broil until the mozzarella begins to melt, about 2 minutes. Serve immediately.
Notes
This recipe is part of Menu 36, which includes: Marinated Vegetables, Nana's Linguine with Clam Sauce, Sicilian Marinated Shrimp, Baked Caprese Salad, and Chestnut Cake.