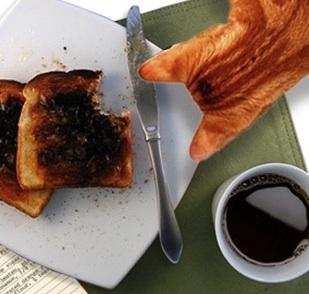 22 May

I'm on CTV today

If you're at home or have a TV recording device (VCR, PVR, DVR, JFK LMONP or whatever) I'm in Kitchener today on CTV's News at Noon. I'll be saving the world (or at least South Western Ontario) from senseless cooking disasters. Tune in as I show Nancy Richard some of my favourite kitchen tools and salvage some cookies.

Five bucks says I'm on right before the sports. Place your bets. I'll give one lucky commenter a free copy of my app. Acceptable comments include:

a) lavish compliments on my attire
b) lavish compliments on my sparkling commentary
c) lavish compliments about your favourite kitchen gadget

See, it's not all about me.

Oh, and the cookies I'm intentionally burning for today's demo? Ginger. You can find the recipe here.