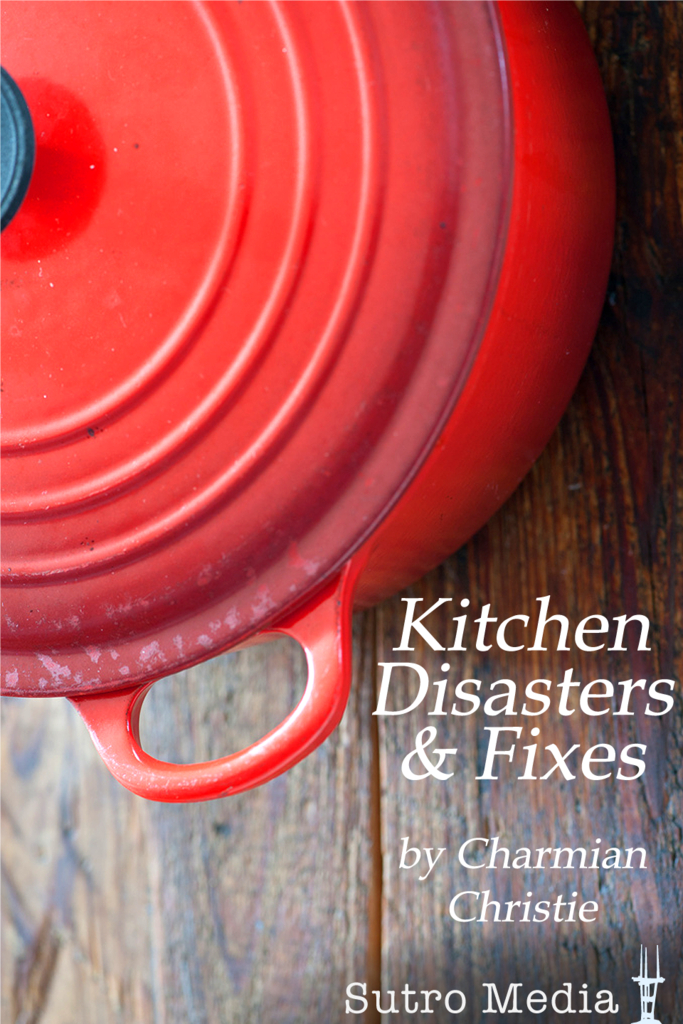 01 May

Kitchen Disasters & Fixes is now on iTunes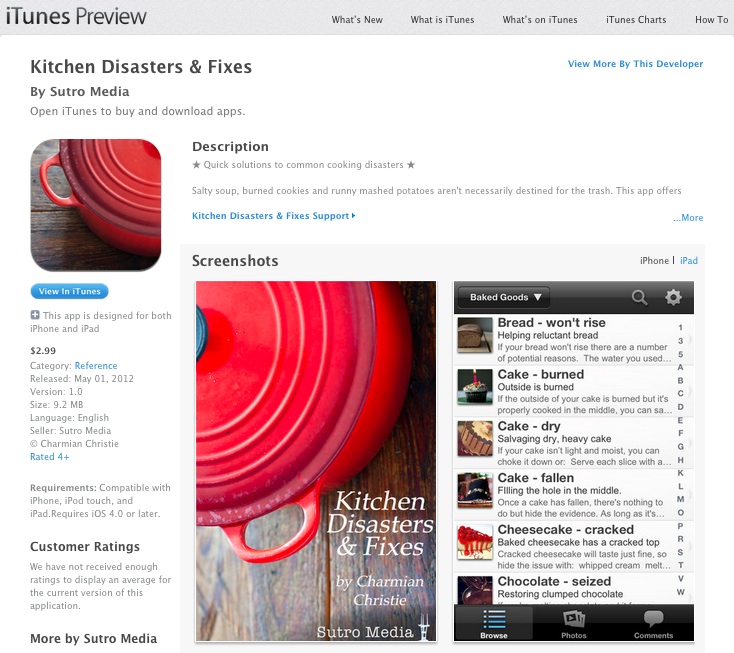 Hooray, hooray! The month of May.
My iTunes app went live today.
Okay, I'm not a poet. But I have written a pretty good app. Having had more than my share of Kitchen Disasters, I thought it might be a good idea to share my hard-earned knowledge. Kitchen Disasters & Fixes does just that. It's currently available on iTunes and I understand an Android version is on its way.
What's in it for you? Lots.
Besides quick fixes for common kitchen troubles like burned cookies and runny mashed potatoes, I include Rescue Recipes, some handy articles and Avoidance Tactics so you won't make the same mistake twice. The app is very easy to use and unlike many apps, doesn't require an Internet connection once downloaded.
It's $2.99 and will pay for itself with one salvaged lasagne.
Of course, I can't launch a new product without a giveaway, so this week I'll be giving away an app a day for the week. Want to enter? Just leave a comment and tell me about a cooking problem that plagues you. (Note: You'll need an iPhone, iPad or iTouch to use this version of the app.)
Happy cooking!