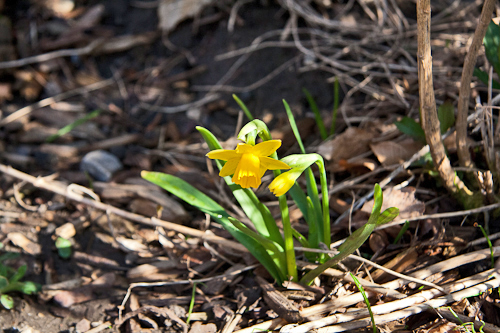 27 Mar

Back in April

As luck — and Murphy — would have it, I encountered some serious computer issues right after the maple syrup trek. I couldn't download photos or work for more than half an hour without the system grinding to a halt. And surfing the web? My high-speed Internet moved as slowly as maple sap drips. Initially, I blamed my aging computer. Turns out the culprit was me.

Did you know that you can't just dump files and folders onto a Mac Desktop indefinitely? Much like a real desk there is a tipping point. And about 10 days ago, I reach it. The dozens and dozens of large, maple sugaring photos I dropped on my desktop were the final straw. The computer refused to budge and I was held hostage by my technological ignorance.

Fortunately, I found the solution and cleaned up my act — just as I leave for the IACP conference. For the next week and a bit I'll be in New York City hobnobbing with food professionals like Cheryl Sternman Rule of 5 Second Rule, the amazing Jess Thomson, pairing expert Jill S Hough, Joe from Rouxbe Online Cooking School, and Mardi from Food Bloggers of Canada. Pinch me. Hard.

Potential burglars be warned, Andrew will be stuck at home marking essays and exams. He'll be in the mood for a scrap. The cats will shed on you. It's just not worth the effort.

I'll be back in early April with tales of Stirling Creamery, results of my preserved lemons and no doubt a story or two. If you're on Twitter, you can follow along as I'll be tweeting the conference. If you're not, you'll just have to wait until I get back.

See you in April.