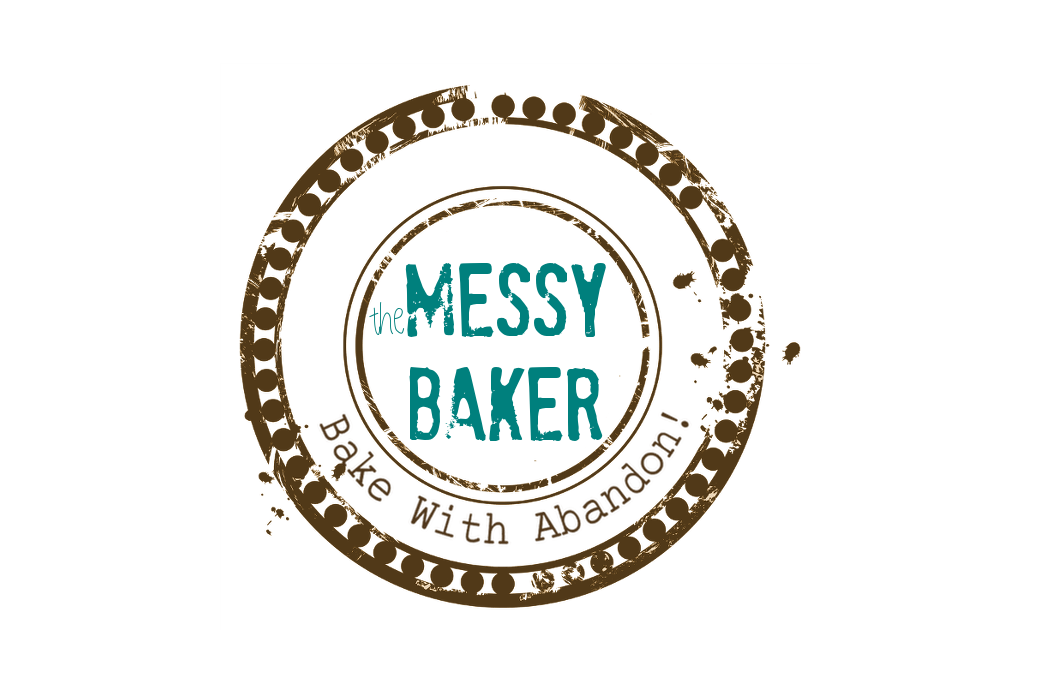 06 Feb

Smoked Sugar and What Stratford Chefs School Taught Me About Myself
This is how much of a sugar addict I am. I drove an hour on a dark, cold, rainy January night just so I could sample smoked sugar.
What's smoked sugar you ask? It's sugar. That's been smoked.*
As eager as I am to try new sweets, I am equally entrenched in my culinary dislikes. Without hesitating, I will tell you I don't like custard, I don't like caviar and I don't like chives. And it's not just things that start with the letter c, either. Foie gras, beets, parsnips, liver, and truffles (the fungus, not the chocolate) don't make it into my kitchen. But I was so eager to taste smoked sugar —the final dish of a full-course meal — I was willing to throw myself into the unknown.
And so, I grabbed my camera, packed up my notepad and drove to the Old Prune in Stratford, Ontario (yes, that Stratford — home of Justin Bieber for those who find the name familiar). There, I sampled a meal prepared by Tuscany's rebel chef, Paolo Lopriore, assisted and served by student chefs from the Stratford Chefs School. I expected to learn about smoked sugar. I ended up learning about myself.
The first dish was an amuse-bouche. It was a hollowed out egg filled with steamed egg custard, topped with tobiko roe (sushi caviar) and dotted with chives. Faced with three hated ingredients, I pondered washing it down with the sparkling wine they'd just served.
To my surprise — and relief — the amuse-bouche was lovely. The custard was velvety, not eggy. The chives were subtle, and the red roe wasn't the least bit fishy or salty. I ignored the wine bubbling away at my elbow and, in as lady-like a manner as I could, scraped every last bit of custard out of that shell. Lesson learned: Custard, properly made, isn't eggy. Roe doesn't have to taste like pickled tapioca and chives, used sparingly, are actually a lovely highlight.
Next up was the Beef Carpaccio with Black Truffles.
As you can see, the beef was raw — something I actually don't mind. It practically melted under my fork. And the truffles? Being almost as large as the beef slices, there would be no hiding one under a lettuce leaf if I found them too pungent. To my surprise, the herbs in the greens, not the truffles, stood out, jumping from nutty to bitter to spicy. Lesson learned: I no longer need to add the "chocolate" disclaimer when I say I like truffles.
In between the courses was bread…
Delicious, airy, chewy, homemade bread. I'm ashamed to say, the homemade bread tempted me as much as the beef. It was perfect. Just perfect. It's the kind of bread that makes you wonder how store-brand sandwich loaves sell a single slice. I wanted to eat the entire platter, slathered with butter. But I didn't. Instead, I took one little piece and nibbled, furiously taking notes to keep my hands busy.
Next up, Risotto with Pecorino, Olive Oil and Balsamic Vinegar.
The risottos was decadent. For the liquid, Lopriore used a special infusion made with rice wine vinegar, white wine, onions and beurre blanc that took a whopping four pounds of butter. All that fat stood up to the aged-balsamic reduction. And once again, I scraped the plate clean.  Lesson learned: Still a carb addict. Move on.
I knew I'd like the risottos, so for me, the big surprise was the wine — Unico Pecorino. It was crisp and light and had hints of candy apple. This wine paired so perfectly with the risotto, I nearly pulled out my iTouch to see if it was available and how much it would set me back. (Ontario residents, the LCBO had a nifty app, LCBO On the Go, which will let you search wines by keyword, barcode and/or location. I'm happy to report the LCBO nearest me has 12 bottles of Pecorino on hand. Price: $17.95/bottle.)  Lesson learned: Italian wine come in colours other than red.
And then came the bread sticks. Oh, the bread sticks.
The students made them. I am dead jealous and ate at least three. Maybe more. I wasn't counting.
While I scattered crumbs across the table, I jotted down a one-word note: Otto.
I have been to exactly one celebrity restaurant in my life — Mario Batali's famed OTTO in New York. They served bread sticks, too. Commercial ones in paper wrappers. That sat on the table. In a glass. For me, this reduced the famed restaurant to just another pizza joint.  Lesson learned: Small details leave big impressions.
The main was Rabbit Ragout, Artichokes and Potatoes.
While pleasant, rabbit lives up to the cliché. It tastes like chicken. In a nose-to-tail approach, the chef included the kidney and liver. The kidney was okay, but in keeping with its nature, a bit rubbery. As for the liver, having shifted my opinion on custard, caviar, truffles and chives, I was willing to be a liver convert. Am I?
No.
One bite was all I could manage. And there was no hiding the half-eaten liver on my otherwise clean plate. I eased my guilt with another break stick. Lesson learned: Even if Julia Child herself came back from the grave with the sole purpose to cook liver just for me, I wouldn't eat it. Okay, I probably would — just to be polite — but I wouldn't like it. It's not the chef. It's me. Or more accurately, it's liver.
And then the dessert I had come for. Semifreddo with Smoked Sugar.
It a neat visual loop, the final dish mimicked the elliptical shape of  the amuse-bouche. It came sprinkled with fennel pollen and dark licorice, and was garnished with fennel leaves. The smoked sugar was in the semifreddo, not on it, as I'd imagined. The dessert was creamy and had the smokiness of bacon but without the salt edge. I found the fennel distracting at first, but by the time I had finished the dish, I realized I liked it quite a bit and  would happily have eaten more. Lesson learned: I do not have the patience to smoke sugar, but it's a wonderful alternative to the bacon-flavoured sweets now out.
At the end of the meal, Chef Paolo came out to greet the guests. With limited English on his part and no Italian on mine, we had an awkward and brief conversation with lots of gestures. I think smoked sugar was his idea. I can't say for sure. Regardless of where the idea came from, it's a good idea. A very good idea. I predict it's just a matter of time before some culinary entrepreneur bottles it. I also predict that entrepreneur won't be me.
*Smoked Sugar for the Keeners
I asked the students how Chef Paolo smoked the sugar. Here is the technique as they described. I know I'm missing some details, but I am amazed at the ingenuity. But, as one student said with a shrug, "You can smoke anything."  Even sugar. Live and learn.
You will need:
sugar cubes (about 100)
a smoker
2 rimmed baking pans
aluminum foil
hickory chips
a blow torch
3 hours
Put sugar cubes in a single layer on a rimmed pan.
Use a blowtorch to light the hickory chips on fire. Place the pan of sugar cubes on a rack over the chips. Place the second pan on top. Seal the pans with aluminum foil.
Every hour change the hickory sticks.
Remove sugar after 3 hours. Make ice cream.