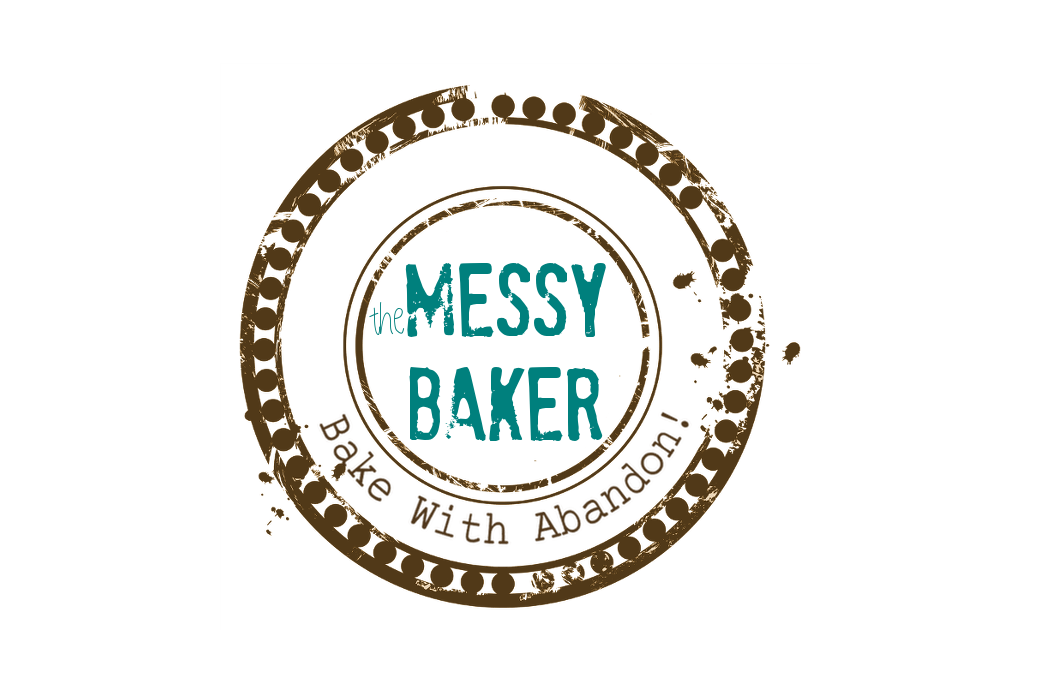 08 Dec

Recipe: Salted Orange Toffee Crisps
Last year, due to circumstances beyond my control, I didn't do any Christmas baking. Not so much as a single shortbread came out of my kitchen. But this year? I'm making up for the loss. The rumballs are rolled, the eggnog is chilling and now it's time for some serious sugar. Luckily, Anna Olson recently released a new book devoted entirely to baking — Back to Baking: 200 Timeless Recipes to Bake, Share and Enjoy — so should I suffer from Bakers Block, I will have a muse to help me.
Earlier this week, I was fortunate enough to be able to speak with the muse Anna after one of her demonstrations. I promised to try to stump her with your toughest baking questions but Anna's been studying. I'm not sure if I was more impressed with the accuracy of her answers or her her ability to zero in on possible solutions without a lot of background information. I'd have been demanding to know about the humidity, altitude and the position of Mercury.
Here are the questions you asked and Anna's answers. Immediately following, we'll have a cookie break.  I'm sharing a recipe to one of Anna's amazing cookies — one she let me sample even though they were just for display. They've got orange, toffee and salt all in an icebox cookie. Life is complete.
Amy B: How do you melt white chocolate without it seizing? I've never been able to do this successfully.

Anna: White chocolate melts at 88°F (6°F lower than dark), so it takes a very gentle heat. Melt white chocolate in a metal bowl placed over barely simmering water. To do this, bring the water in the pot to a boil and turn off the heat. Then put the bowl with the white chocolate over the pot of hot water. The residual heat will melt the chocolate. Also, no excessive stirring! Be very gentle and the white chocolate should melt nicely.

Kira V: When I make butter pastry for a lemon tart, it shrinks when I bake it and pulls away from the side of the tart pan. How can I fix that?

Anna: It could be two things. One: A shrinking crust is a sign the dough hasn't rested enough. The glutens in the flour need to relax, so let the dough to sit in the fridge longer before rolling. Two: The recipe could need sugar. If there is no sugar in your dough, add 1 Tbsp. If there is, add 1 Tbsp more. Sugar breaks the gluten string and helps the dough stay in place. Don't worry. That small amount of sugar will not affect the taste of the pastry.

Teresa F: In a pie crust recipe, they say to add 2-3 Tbsp cold water, but it always takes more to get it to come together. What am I doing wrong??????????

Anna: There are a few possible reasons. If you are substituting fats, it can change the amount of water in the dough. It could also be a difference in the brands of flour. And the final reason could be that you don't bake enough so your flour has settled and compacted. This can make quite a difference to a recipe like pastry. Be sure to stir the flour before measuring it.
That's right, Teresa. Maybe you're not baking enough. Straight from Anna's mouth to my finger tips.
See. Cookies are the answer to all problems.
Salted Orange Toffee Slices
Excerpt printed with permission from Back to Baking: 200 Timeless Recipes to Bake, Share and Enjoy  by Anna Olson. Published by Whitecap Books, © 2011
Makes about 4 dozen cookies
3/4 cup (185 mL) unsalted, butter, at room temperature
1/2 cup (125 mL) sugar
1/2 cup (125 mL) packed dark brown sugar
2 tsp (10 mL) finely grated orange zest
1 egg, at room temperature
2 cups (250 mL) all-purpose flour
1/2 tsp (2 mL) baking soda
1/2 cup (125 mL) crunchy toffee bits, such as SKOR bits
fine sea salt, for sprinkling
Beat the butter, sugar, brown sugar, and orange zest together until smooth. Add the egg and beat until combined.
Sift in the flour and baking soda, and stir until blended, then stir in the toffee bits.
Shape the dough into two logs about 9 inches (23 cm) long and 2 inches (5 cm) across, and wrap each in plastic wrap. Once wrapped, gently flatten the dough on all four sides to create a square shape. Chill the dough for at least 2 hour before baking.
Preheat the oven to 350°F and line 3 baking trays with parchment paper.
Slice the logs into cookies that are 1/4 inch (6 cm) wide and place them onto the prepared trays, leaving 2 inches (5 cm) between each cookie (these do spread as they bake). Sprinkle the top of each cookie with a little bit of sea salt.
Bake the cookies for about 13 minutes, until they have browned just lightly on the bottom. Cool the cookies on the tray and then store them in an airtight container. The cookies will keep for up to a week.
Review in brief
This book will appeal to: Anyone with a sweet tooth who wants to learn how to bake or loves to bake already and wants to get better. There are even sections on gluten-free, dairy-free, egg-free and low sugar. Anna went back to school to learn about baking and the proof is in the pudding — either the Creamy Mocha version on page 316 or the Warm Chocolate Cherry version on page 282.
Must try recipes: Really? I have to pick? I'd say ALL of them but here are my picks:
Earl Grey Chiffon Cake with Maple Meringue Frosting: No explanation needed. You either get it or you don't.
Dobos Torte: This is the 9-layer Hungarian tore with stacks of wafer-thin cake held together with a chocolate hazelnut buttercream.Cheaper and less trouble than going to Europe, I say.
Raspberry Pecan Tart: I love raspberries. I love pecans. I love coconut. My only issue with the recipe is that I didn't think of this combination first.
Biggest delight: Anna's tips. She answers the most commonly asked baking questions, gives great advice that often goes contrary to standard practices, and shares her hard-earned knowledges. For instance, did you know cold butter isn't always the best temperature for pastry? Or that in most cases you are better off freezing the cookie dough, not the baked cookies themselves, because the sugar in them melts when frozen, making them soft? (And do you know why shortbreads are the exception to this don't-freeze-the-cookies rule?) Thanks to Anna, I'm now willing to let pie dough rest before rolling, know why my pie crust never forms the perfect circle I want, and have the confidence to make that 9-layer Hungarian torte.