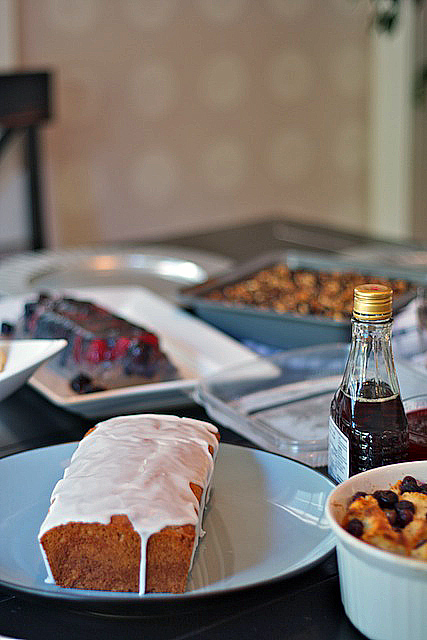 30 Sep

Brunch with Julie Van Rosendaal and friends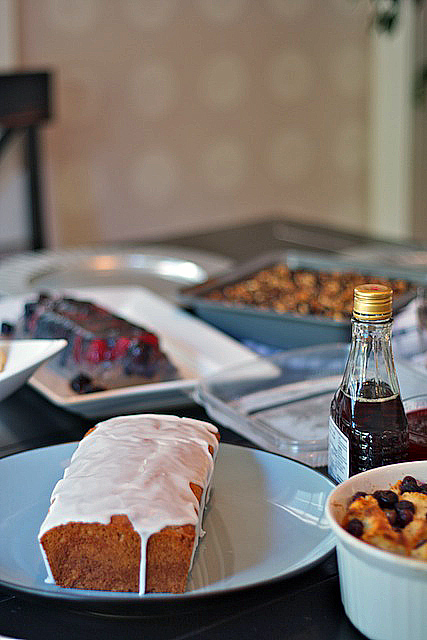 If you told me that I'd end my brunch at Julie Van Rosendaal's by stomping across her breakfast bench in my dress boots and spraying her windows with canola oil, I'd have dismissed your prediction as crazy. Sane or not, you'd have been right.
My table manners are usually more refined, but we were trying to kill some wasps. Julie assured me that if you spray them with cooking oil, they'll immediately drop to the ground where you can finish them off. So, with Julie wielding a tea towel and me armed with a can of canola, we defended her home against winged intruders. Only my aim isn't that good and more ended up on Julie's lovely windows than on the wasps. The next time I visit, I'll bring a hostess gift of  Windex.
Despite the bugs and an unfortunate serving platter incident that was in no way my fault, we had a lovely time.
When I emailed Julie to say I'd be in the Calgary area and suggest we meet up, I expected to rendez-vous at a coffee shop. Instead, Julie invited me into her home and arranged a brunch with several local food bloggers. I know I'm going to miss someone in my recounting, but we were so busy talking and eating we forgot to exchange business cards. And when you see what we ate, you'll understand why business was the last thing on our minds.
These are Cheryl Arkison's chocolate and tonka bean scones. Cheryl writes Backseat Gourmet. I'm not sure how she feels about long walks in the woods, but I know she loves baking and hates peas.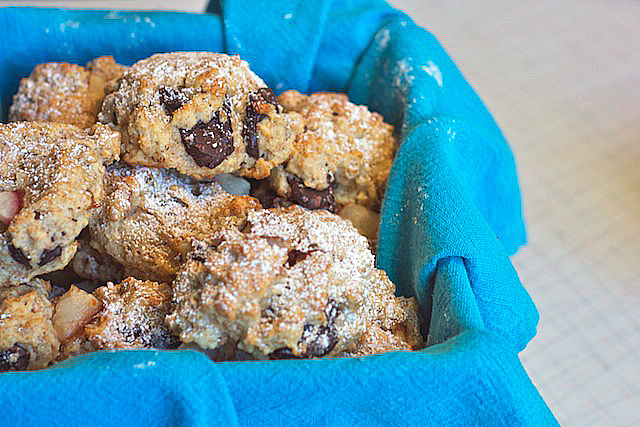 This quiche is courtesy of Dan Clapson. I think. It was loaded with sausage and cheese, and provided just enough protein to keep us from flitting about with the wasps.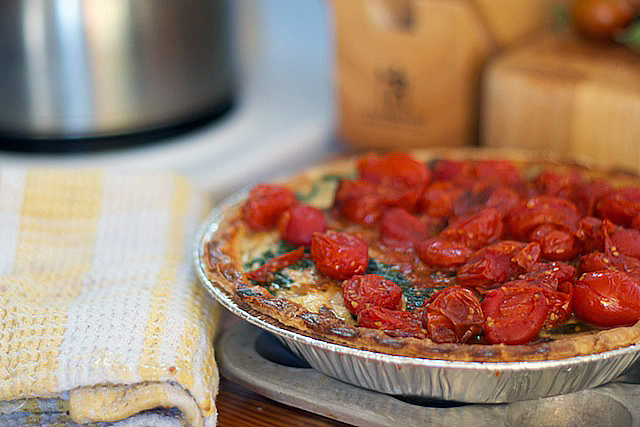 This decadent dish came from Vincci. She's a dietician, so you just know her cream-cheese-laden, deep dish French Toast is nothing but healthy. She got the recipe from the Blog Aid for Haiti cookbook, so it's also good for your karma.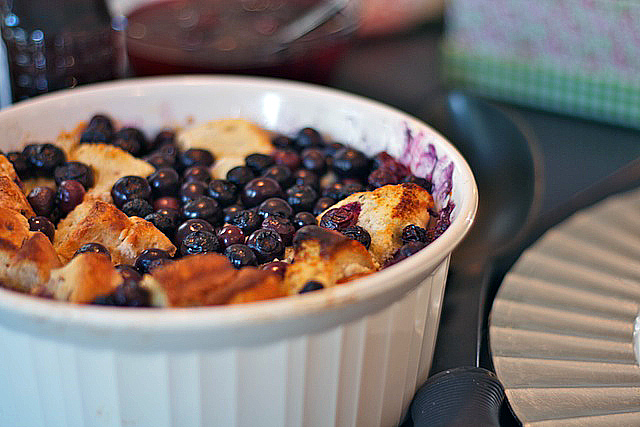 These are Julie's bite-sized scones, which we could have eaten with my homemade white wine jelly — if I hadn't forgotten it back in my hotel room in Banff.
If you look closely, you can see Pierre Lamielle's fruit-topped jelly in the background on the right. This not-too-sweet gelatine was infused with lemon verbena and mint, then poured over berries for a refreshing, giggly treat. If the name is familiar, Pierre is the author / illustrator behind the wickedly funny cookbook Kitchen Scraps. (Buy it! It's one of my favourites!)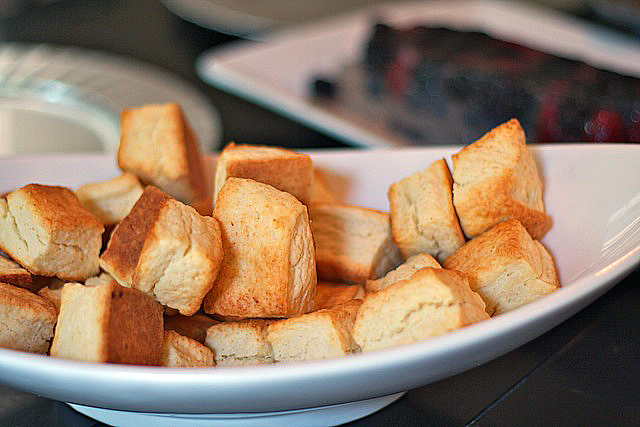 Fareen (Food Mamma) just opened a cake pop business called Sweet Somethings and brought us samples that put Timbits to shame. Unlike most homemade cake pops, hers aren't sickly sweet balls of cake crumbs glued into rounds with icing. Instead, she bakes tiny spherical cakes using a mold, dips them in a candy coating and then rolls them in various toppings – in this case, coconut. Someone at the table made a reference to hairy balls but I'm not about to name names. I'll give you a hint. It wasn't Craig Ferguson.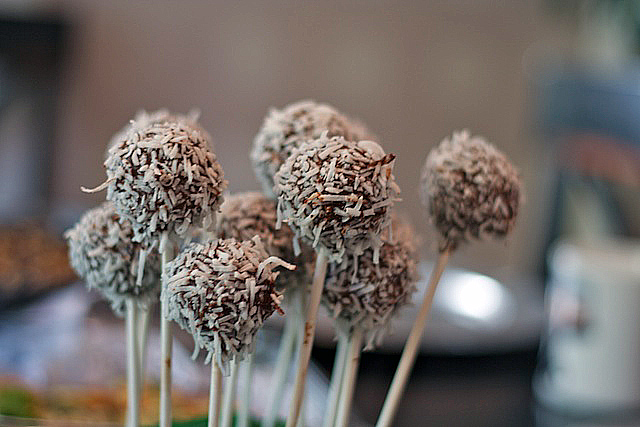 I know I've missed someone –  like Gwendolyn Richards who brought the amazing apple cake dripping with icing shown in the first photo. Gwendolyn can pull off the retro look. Her blog features her lipstick red patent pumps and she sports funky baby bangs, which I can't wear for the life of me.
If you were at Julie's and I've neglected to mention you, please accept my apologies and drop me a reminder in the comments section. I'll update the post. If you're ever in Southwestern Ontario, my kitchen is open. You'll have to deal with cat hair and cramped quarters, but I just might have a jar or two of the wine jelly I forgot to bring. I'll even provide the scones.