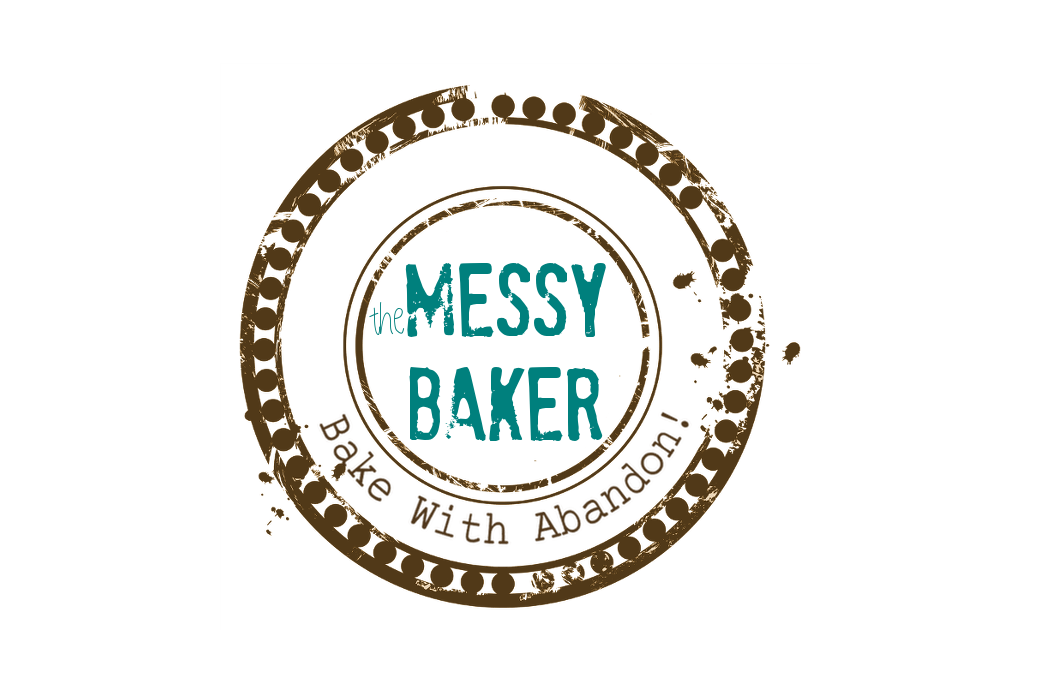 16 Sep

Recipe: Butter Rum Pound Cake

I was going to post this on Monday, September 19th, official Talk Like a Pirate Day. But I used up all my lame pirate jokes back in 2006 when I needed a tie-in for my rumball recipe. Despite getting so tipsy spliced t'mainbrace sampling the rum-laced glaze that I came this close to bellowing out a sea shanty, this will be a straight up, pirate-free pound cake post — which is only fitting since Camilla V. Saulsbury shouldn't share the lime light with anyone, let alone a scurvy, one-eyed bilge rat.

What makes Camilla so special? Not only did she create 750 muffin recipes a while back, her new book, Piece of Cake, has 176 tasty and easy-to-make variations. Carrying the one, that's 926 recipes she's come up with in one year. I'm chuffed when I come up with three variations on galette.

How's she do it? Spin a flavour wheel? Pull herbs out of a hat? No, According to Camilla, it's a "savant thing" she's done all her life. In college, her classmates thought she was a meticulous notetaker, but in reality she was scribbling down flavour ideas during lectures. Higher education has never been put to such good use.

Camilla's cakes are as delicious as they are innovative. These are not the rubbery, church bake sale offerings you might have choked down in the name of charity. You don't need a stand mixer or specialty flours. You don't need to alternate wet and dry ingredients or worry about over or under mixing. You just need a bowl and the desire to bake a homemade cake. And a good recipe — or 176. Trust me. Follow the instructions and you, too, can make cakes that have people asking for seconds.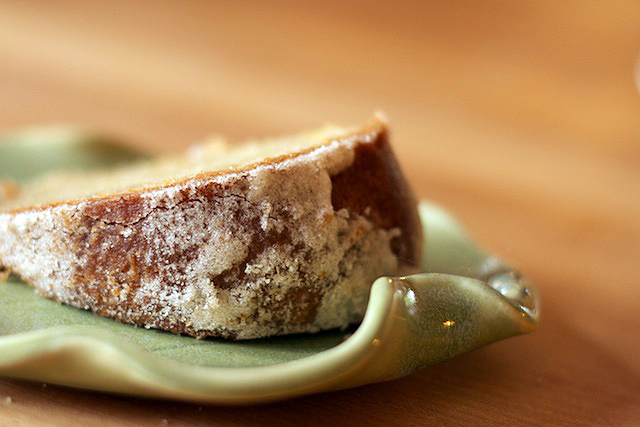 Don't let looks deceive you, this pound cake might look plain but it puts the classic Bacardi Rum cake –with its golden cake mix and added instant pudding — to shame. But don't take my word for it. Take the word of the eight guests who hiccuped their way through dessert.
Butter Rum Pound Cake
Makes 24 servings
Excerpted from Piece of Cake! By Camilla V. Saulsbury © 2011 Robert Rose Inc. www.robertrose.ca Reprinted with permission. All rights reserved.
Rum and butter go hand in hand, especially when they appear in both the batter and glaze of a decadent pound cake. If only every recipe could be this straightforward and rewarding.
Tips:
If using a stand mixer, decrease the high-speed beating time by 1 minute.
For the best results, use a dark gray (not black) pan. If you only have a light-colored pan, you'll need to increase the baking time as indicated in step 4.
Preheat oven to 325°F (160°C)
10-inch (25 cm) tube pan (angel food cake pan), sprayed with nonstick baking spray with flour*
Cake
3 cups all-purpose flour (750 mL)
1 1⁄2 cups granulated sugar (375 mL)
2 tsp baking powder (10 mL)
1⁄2 tsp baking soda (2 mL)
1⁄2 tsp salt (2 mL)
4 large eggs, at room temperature
1 1⁄2 cups unsalted butter, room temperature (375 mL)
3⁄4 cup dark rum (175 mL)
2 tbsp finely grated lemon zest (30 mL)
2 tsp vanilla extract(10 mL)
1 cup heavy or whipping (35%) cream (250 mL)
Rum Syrup (see below)
2 tbsp confectioners' (icing) sugar (30 mL)
In a large bowl, whisk together flour, sugar, baking powder, baking soda and salt.
Add eggs, butter, rum, lemon zest and vanilla to flour mixture. Using an electric mixer on medium speed, beat for 1 minute, until blended. Scrape sides and bottom of bowl with a spatula. Beat on high speed for 2 minutes. Add cream and beat on low speed for 30 to 45 seconds, until just blended
Spread batter evenly in prepared pan.
Bake in preheated oven for 65 to 75 minutes (about 1 1⁄2 hours in a light-colored pan) or until a piece of uncooked spaghetti inserted in the center comes out clean.
With cake still in the pan, poke holes in top with a piece of uncooked spaghetti, then pour half the syrup over top. Let cool in pan on a wire rack for 15 minutes, then invert cake onto rack. Brush the remaining syrup all over warm cake until absorbed, then let cool completely. Just before serving, dust with confectioners' sugar.
Rum Syrup
1 cup granulated sugar (250 mL)
1/8 tsp salt (0.5 mL)
1/2 cup unsalted butter, cut into small pieces (125 ml)
1/2 cup dark rum (125 mL)
In a medium saucepan, combine sugar, salt, butter and rum. Bring to a boil over medium-high heat, stirring. Boil, stirring, for 2 minutes or until sugar is dissolved. Let cool for 5 minutes or until slightly thickened. Use while still warm.
Storage: Store the cooled cake at room temperature in a cake keeper, or loosely wrapped in foil or plastic wrap, for up to 1 week. Alternatively, wrap the cooled cake in plastic wrap, then foil, completely enclosing cake, and freeze for up to 6 months. Let cake thaw at room temperature for 4 to 6 hours before serving.
*My note: Cooking spray with flour in it is readily available in the US but hard to find outside specialty shops in Canada (at this time). Do NOT spray with cooking oil and dust with flour. It will get gummy. Instead, grease with butter and dust with flour the old-school way.
Review in Brief
This book will appeal to: People who like to eat cake, compulsive bakers, those who want to kick the cake mix habit but don't have time, birthday party hosts, birthday party attendees… Oh heck. Let's make it easy and say the only people this won't appeal to are Bohemian backpackers (only due to lack of facilities) and people who hate golden retriever puppies. Everyone else? You will love this book.
Must-try recipes:
Sunny lemon cake:  Camilla's favourite recipe in the entire book.
Lavender Lemon Pound cake: It's simple, elegant and has an old-fashioned appeal — like you should eat it sipping Darjeeling from chin teacups while children play croquet in the background.
Salted Caramel, Peanut and Chocolate Upside-Down Cake: Like you need a reason beyond, "It's fun to say"?!
Biggest surprise: I knew the cakes would be relatively easy, but I didn't expect them to be so light and moist. I've made several from this book (some twice) and finally understand why people bother to make pound cakes.