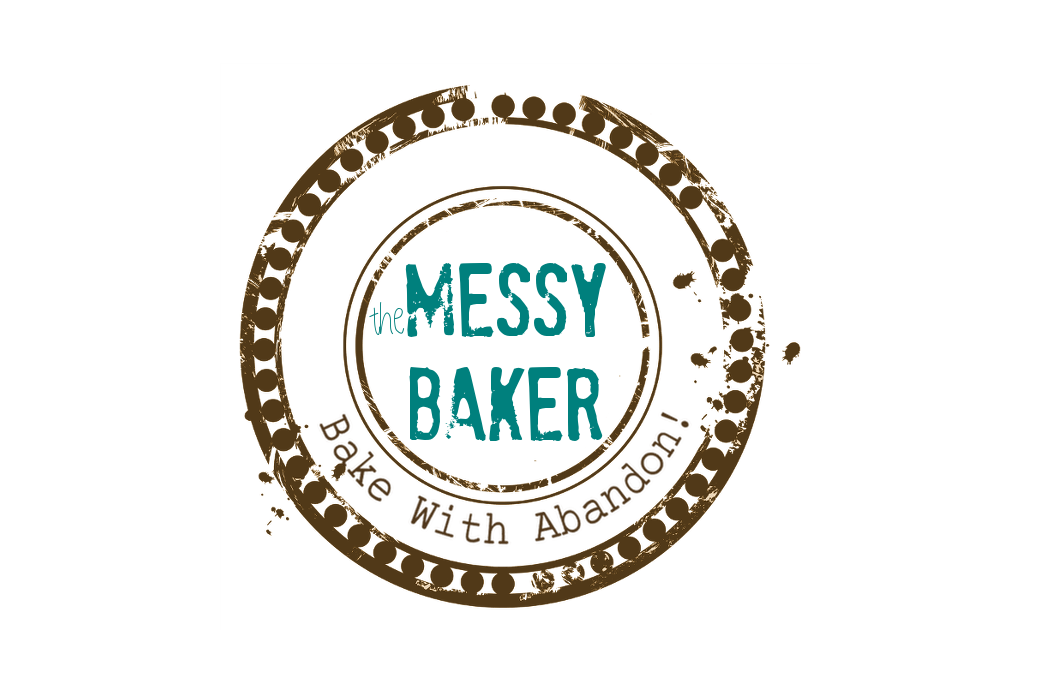 24 May

TARDIS Cookie Jar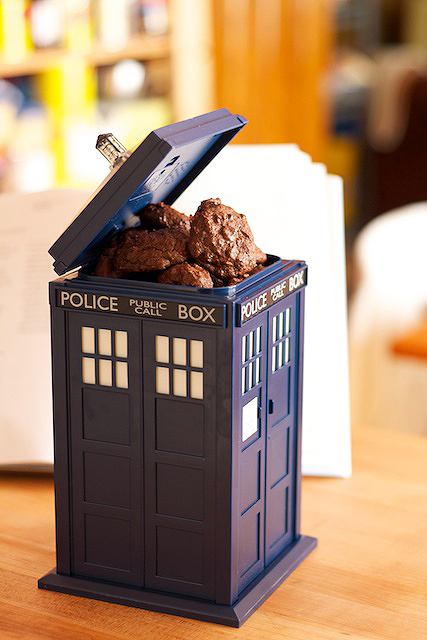 This is a TARDIS Cookie Jar. It's mine. You can't have it. If you want your own, and I know you will, you can buy one here.
It's the best cookie jar in the world. No. Make that The Universe. Why?
Well, being a TARDIS* it's bigger on the inside than it is on the outside. So despite its compact size, this little blue police box holds enough cookies to fill Lake Erie. But you wouldn't want to do that because they'd get soggy and you'd have a Great Lake's worth of ruined cookies to deal with and Environment Canada would get really ticked off at you and send you nasty letters. So, just use it to store cookies. Not save the Great Lakes.
Plus, because of TARDIS technology, you will never, ever run out of cookies. Should the jar run low, say for instance because you decide to single-handedly host the annual Cub Scouts Jamboree, you just go back in time to a day you made cookies and — viola — a fresh batch is ready and waiting for you. Don't bake cookies?
Set the TARDIS to land at the Keebler Factory and have the elves do the work for you.
Plus when ever you close the lid, the cookie jar makes the signature TARDIS sound, so you always know when someone's been stealing cookies. Right, Andrew?
Anyway, I've got lots and lots and lots of cookies to eat. And I'm washing them all down with coffee in my TARDIS mug, which brings a whole new meaning to the phrase bottomless cup.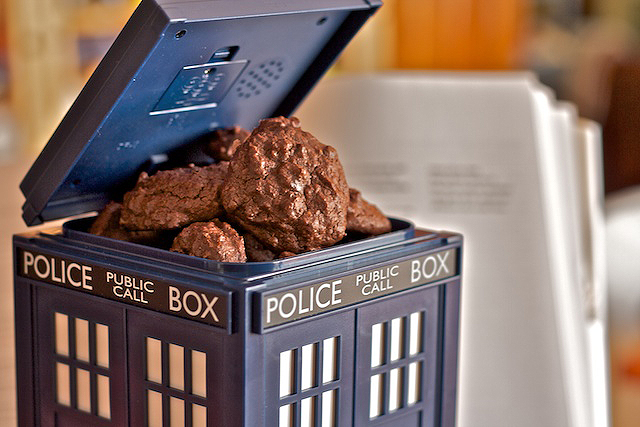 I christened my TARDIS with Mairlyn Smith's Triple-Chocolate Brownie Cookies and will share the recipe with you later, but only if you're kind enough to answer this question: If you were lucky enough to have a TARDIS Cookie jar — and I believe they sell them only to responsible cookie bakers — what  kind of cookie would you put in yours? Share links if you like.
*Doctor Who fans and my mother know TARDIS is an acronym for Time and Relative Dimensions in Space.