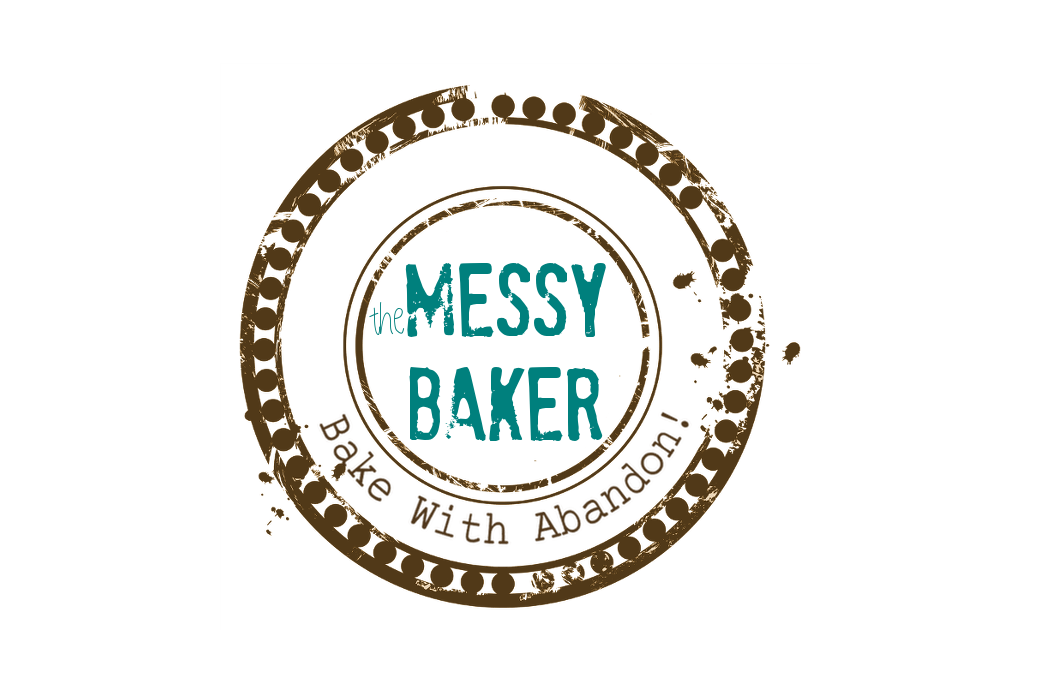 06 May

Books that make you a better cook

Coddle! Fricassee! Macerate!

Sorry. I just had to get that out of my system.

I'd like to publicly thank everyone who took the time to give me a reality check the other day. Having read a few too many "how to write about food" articles, I researched myself into a corner. But you pulled me out, dusted me off and gave me a reassuring pat on the back. Thanks.

I've been thinking a lot about what you've said and now feel confident that if I toss out a forbidden term you will either understand it, figure things out from the context or turn to Google. It also seems that you are a curious bunch who like to expand your gadgets collection as well as your culinary knowledge. So, here are four books I turn to often in my quest to develop new recipes or at least not cause any more kitchen disasters in the process. While they cover similar territory, each does so in a different way. I'm betting between the four, there's one (or more) that will suit.
---
The Cook's Book: Techniques and tips from the world's master chefs
Editor-in-Chief Jill Norman (DK Publishing 2005)
Based on the premise that "home cooks can benefit from chefs' techniques," this 7-pound book (I weighed it) provides a more than solid grounding. Drawing upon their particular area of expertise, a different chef writes each chapter. And these are some very impressive names here. For example, Ferran Adria covers the chapter on foams. Over the course of 648 pages you'll learn the basic techniques and classic recipes behind everything from French sauces and pastries, to Japanese sushi and boiled pudding.
Standout feature: The step-by-step instructions and illustrative photos. In conjunction with the text, the photos ensure you will truly understand the difference between thin, medium and thick béchamel sauce. While the section on cleaning a squid isn't pretty, you won't be left with any questions. But don't worry, there's lots of "food porn" here as well.
Room for improvement: I'm nitpicking here, but spiral binding would allow this tome (the fancy writer word is earned here) to lie flat on the counter or sit in a book stand.
Buy this if: You want to become a better, all-round cook or develop your own recipes with confidence.
Keep on browsing if: You are looking for quick cook recipes or family-friendly meals.
---
Keys to Good Cooking: A Guide to Making the Best of Food and Recipes
By Harold McGee (Doubleday, 2010)
Designed to be a "constructive critical companion to your recipe collection," this is not a cookbook and contains no recipes. Instead, Keys to Good Cooking will help you "evaluate recipes, recognize likely flaws or problems and make adjustments and corrections as you go." It's like super-charging your cookbook collection, only without running the risk of violating noise laws.
Standout feature: The sheer magnitude of the facts. This book covers almost everything from pantry items to appliances, dried goods to beverages. It delivers facts and lots of them. You'll learn so much you'll annoy your non-foodie friends.
Room for improvement: Illustrations. This book cries out for something other than words. While designed so the reader can dash in, grab information and rush back to the recipe, its black and blue design is a bit too "Wikipedia" for sustained reading. Even a line drawing or two would help. I found myself wanting to doodle in the margins just for effect.
Buy this if: You have a solid cookbook collection and want to get more out of the recipes you already have on the shelf.
Keep on browsing if: You are looking for recipes or food opinions. While the facts imparted are extremely useful, I can't tell if McGee prefers pomegranates to quince. And it's just killing me.
---
12,617 Kitchen and Cooking Secrets
By Susan Sampson (Robert Rose, 2009)
Former food columnist for the Toronto Star, Sampson knows her stuff. I met her at a chocolate demonstration and when I mentioned her book, she confessed she had hundreds more tips lying in wait. This "compendium of kitchen wisdom" asks the not-so-musical question. "How can I make it easier, faster, cheaper, prettier, better?" And then answers it.
Standout feature: This book is entertaining as well as helpful. The pages are full of tip boxes, mini-articles (5 Ways to Pit an Olive, 3 Uses for a Paintbrush), interesting facts, this-versus-that clarifications and even recipes — all delivered in a fun, conversational tone. Once you find the information you're looking for chances are you'll want to keep reading.
Room for improvement: Anyone who's seen my desk will accuse the pot (me) of calling the kettle black, but I gotta say it. With so many boxes, lists and icons on each page, the book can become a bit cluttered. Other than that?  I got nothing.
Buy this if: You want to be more efficient in the kitchen and would like a smile or two while doing it.
Keep on browsing if: You are an Iron Chef. Even then, pick up a copy. You might learn something.
---
How to Squeeze a Lemon: 1,023 Kitchen Tips, Food Fixes and Handy Techniques
By Editors, Contributors and Readers of Fine Cooking (Taunton Press, 2010)
The companion volume to  the IACP award winner How to Break an Egg, this book is described as "a chance for the crack cooks in our Test Kitchen to share some 'Aha!' secrets they've learned in the process of triple-testing every recipe." At less than 300 pages, it's the smallest book in this round-up, but manages to pack in a lot of information thanks to handy charts. If you factor in each item in the numerous tables individually, I'm sure their tip count more than doubles.
Standout feature: The clean, easy-to-read layout makes finding information a snap. Of the three non-illustrated books in this round-up, How to Squeeze a Lemon is the most visually appealing. While not as in-depth as the others, it covers most topics the home cook needs to know without overwhelming.
Room for improvement: Because of the small size, a less expensive paperback version would be nice, but that's yet another of my nitpicks — and beyond the control of the authors.
Buy this if: You want to get the most out of your current recipe collection and don't have much shelf space for how-to books. It's also ideal for those just beginning to venture into the kitchen. This book isn't going to scare you off.
Keep on browsing if: You are looking for exhaustive information or very specific answers to advanced cooking techniques.