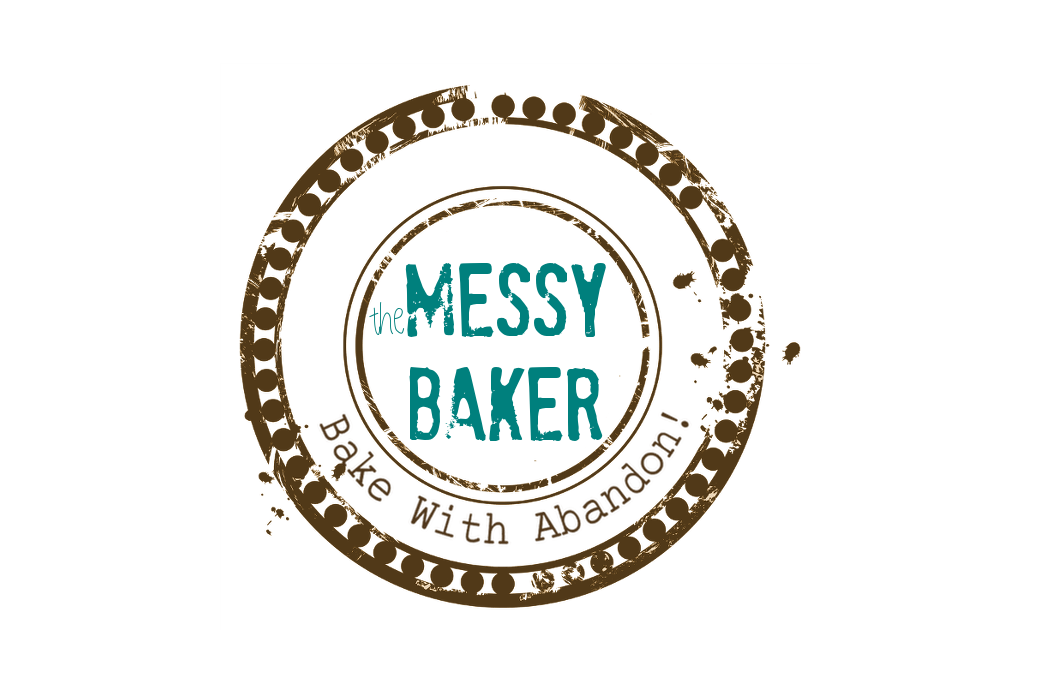 28 Feb

Recipe: Ginger and Coconut Chicken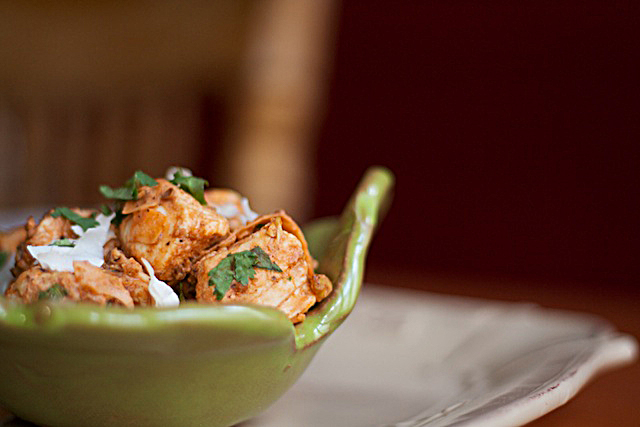 I'm not sure whether I should hug Bal Arneson or smack her with a cookbook. Her No Butter Chicken from Everyday Indian is my husband's favourite chicken dish. He loves it so much that while he was holed up in the living room recovering from knee surgery, with nothing but 4 walls, 21 surgical staples and 2 cats for company, he must have requested it for dinner at least once, if not twice — a week.
Don't get me wrong. It's quick, versatile and absolutely delicious. In fact, it's one of my own favourites. But three weeks into his recovery and I had the recipe memorized.
While I was happy to make Andrew something he liked, especially a fast, no-fail dish that wouldn't tap my already depleted energy, after the first dozen No Butter Dinners, I met his 13th request with "AGAIN?!" I usually reserve such exasperation for KFC orders. He looked at me from the single bed, wedged between the piano and corner bureau, and said in the wobbly voice of the seriously injured, "But I really like it."
Fine. As I stomped off to make supper he called after me, "It's your best recipe!" Uh, no darling. It's not my recipe. It's Bal's. I've just made it so often the line between us blurred. Then it hit me. For almost 2 years, my husband has been drooling over another woman's dish.
And I'm not sure how I feel about that.
So when Bal's Quick & Healthy Indian arrived, I looked for a new chicken recipe to undo the spell he'd fallen under. Ginger & Coconut Chicken jumped out at me. I love ginger. I love coconut. This just might do the trick. I used tinned coconut milk since fresh is impossible to get this time of year, extra big coconut flakes normally reserved for my homemade granola and garnished it all with my beloved cilantro. The results? Subtle but alluring. Without onions, garlic or hot pepper, this dish is fragrant and aromatic. Almost like perfume. While Andrew still prefers the spicy No Butter Chicken, I have a sister who claims food is too hot if you so much as put the pepper mill beside it. This gentle dish is right in her wheelhouse.
Great. Now my spice-phobic extended family will worship Bal, too.
Before I introduce this recipe to anyone else, let's set some ground rules. Bal can own chicken, but ice cream? That's my territory.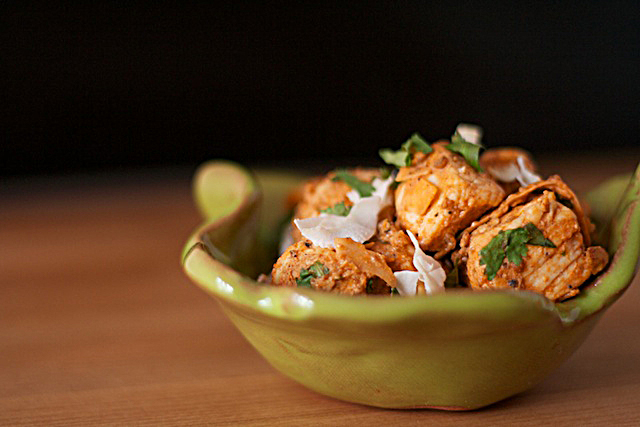 Ginger and Coconut Chicken
Excerpt published with permission from Bal's Quick & Healthy Indian by Bal Arneson (Whitecap, 2011)
Every woman in the village had her own way of making coconut milk. The method I use now is simple and easy. The first time I made my own, it was so delicious that I drank all of it myself. I shared my next batch with a few of my girlfriends, but this time we added a little rum to it. It was even more delicious! We did have a little bit left over so I decided to cook with it, and this is the result. When I don't have fresh coconut, I substitute canned coconut milk, which is much creamier.
Serves 4
2 tbsp grapeseed oil
1 tbsp finely chopped ginger
2 tbsp coriander seeds, crushed
1 tbsp garam masala
1 tsp ground cardamom
2 tbsp tomato paste
1/2 cup unsweetened, dried coconut flakes
salt and pepper to taste
2 lb boneless, skinless chicken breasts, cut into bite-sized pieces
1/2 cup fresh coconut milk (See below)
Heat the oil in la skillet over medium-high heat. When the oil is hot, add the ginger and cook for 10 seconds. While stirring, add the coriander seeds, garam masala, and cardamom and cook for 10 seconds. Stir in the tomato paste and cook for another 10 seconds. Add the coconut flakes, salt, and pepper and cook for 1 minute.
Add the chicken to the mixture, lower the heat to medium, and cook for 5 to 7 minutes, stirring regularly. Stir in the coconut milk, reduce the heat to low, and cook for another 5 minutes.
Serve over brown rice with Green Beans and Paneer in Fresh Tomato Sauce.
Fresh Coconut: Pierce the shell of a coconut with a nail and break it open. Drain the coconut water into a large bowl. Remove the coconut meat from the hard outer husk. (There's a thin brown skin on the meat, which I do not remove.) For fresh coconut milk, place the coconut water and the coconut meat in a blender and process until smooth.