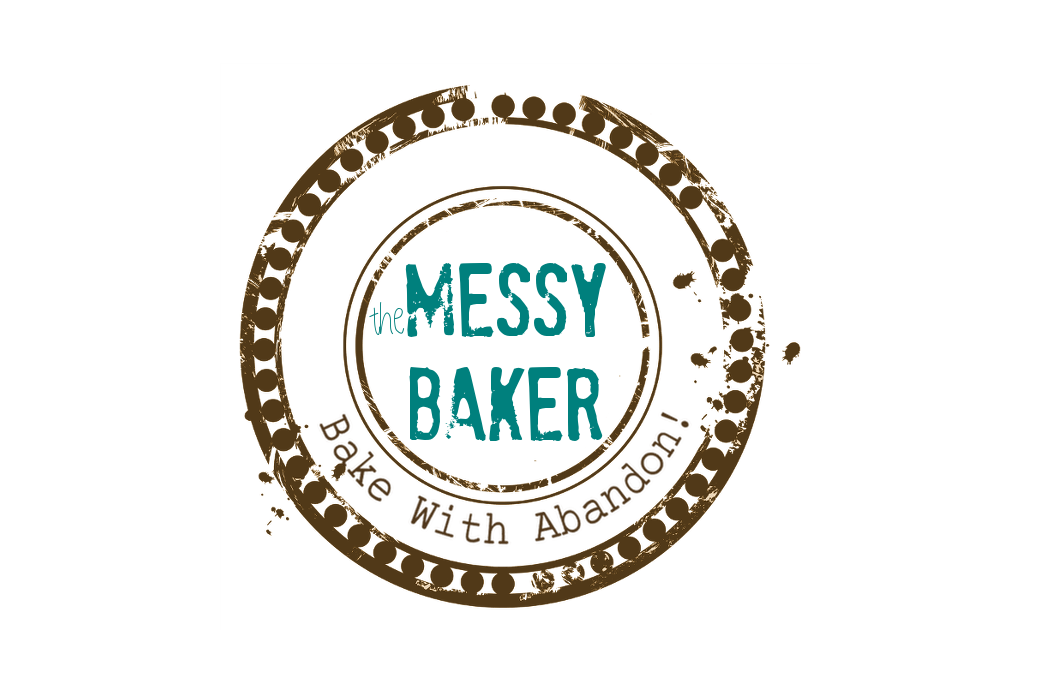 05 Jan

Chocolate Macarons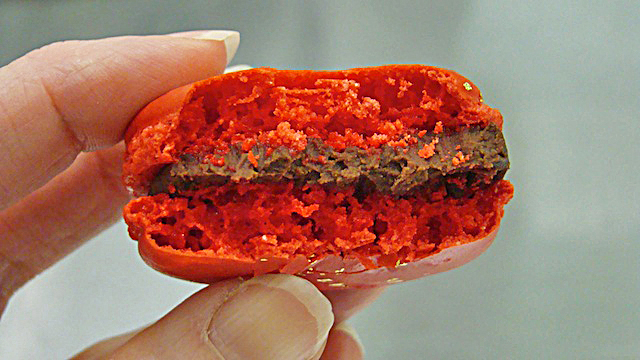 Remember my resolution to espouse joy, accept my weakness for sugary treats and let the professionals worry about the camera work? Well, today I share with you one of the highlights of my food writing career and a few less than stellar pictures.
Recently, I spent an afternoon at Bonnie Gordon College with Master Chocolatier Derrick Tu Tan Pho. Not only did I learn a lot about one of my favourite edible culinary inspirations, I got to make impossibly shiny macarons and near-nebulous mousse alongside some of my favourite human culinary inspirations. Forgive me if I name drop or two but wouldn't you get a little excited if you sat beside the iconic Elizabeth Baird for two glorious uninterrupted hours, watched the talented Emily Richards drizzle her name in chocolate, piped batter alongside the all-knowing Susan Sampson and talked muffins with prolific author/editor Jennifer Mackenzie?
In between mouthfuls of macarons and potentially addictive chocolate pearls, I scribbled enough notes to fill a small binder.  So I'm breaking my afternoon of chocolate nirvana into a few of posts, which I'll share with you over the next little while. After all, too much chocolate in one seating will spoil your dinner. Plus, I get to relive the joy a few more times.
Did I mention I sat beside Elizabeth Baird?
The first dish Derek made was the classic macaron. Most macarons I've tasted were more sweet than flavorful, but Derrick's were rich and intense. The top quality chocolate made all the difference. The ganache filling was so delicious you'd want to eat it with a spoon — which is exactly how Elizabeth enjoyed hers. I followed suit — just so she wouldn't feel self-conscious. Yup, that's me. Always falling on the culinary sword — or spoon, in this case.
Despite their fussy-looking construction, macarons are fairly easy. The only trick lies in the piping, which I eventually mastered. With a bit of help from Derrick.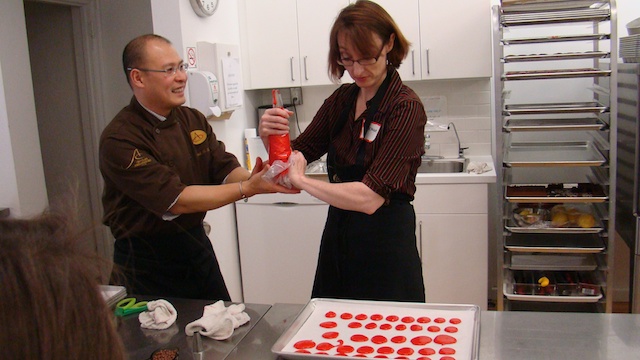 Right after piping, Derrick dusted his unbaked macarons with gold flakes. The gold flakes can withstand up to 600F, so put them on while the batter is still sticky. But don't feel you have to get fancy. These decadent sandwiches are enough on their own. Feeling inspired? Here are Derrick's tips and recipe…
Derrick's Macaron Tips
Use icing sugar instead of granulated sugar. Standard white sugar takes too much time to melt while icing sugar (also known as powdered sugar or confectioners sugar) has 23% corn starch and helps hold the cookie together.
If you want coloured macarons (providing you're make a flavour other than chocolate), add the colouring to the almond flour and sugar. Food colouring can collapse the egg whites if you add it to them directly.
Parchment paper can flap about in a convection oven. "Glue" the parchment to the baking sheet with a dot of batter at the corners and the middle of the sheet.
When piping the macaron batter, hold the tip in your dominant hand so the batter flows by itself and isn't forced out.
Before baking, let the macarons sit for 30 to 45 minutes. This allows them to form a crust, which gives them the classic "skirt".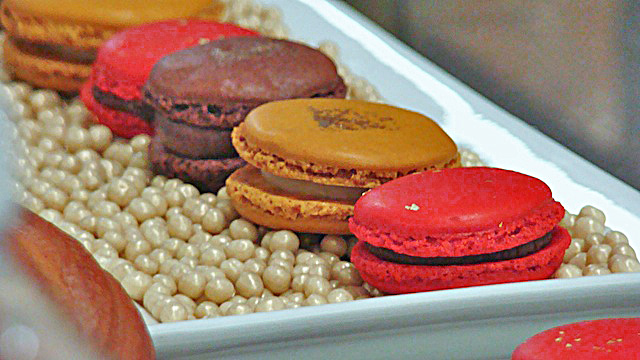 Derrick's Decadent Chocolate Macarons with Ganache
Recipe provided by Derrick Tu Tan Pho with some of his tips worked into the instructions.
Makes 60 macarons
Macaron Batter
7 egg whites, at room temperature
1/3 cup (50 g) icing sugar
1 tsp lemon juice
3 cups powdered sugar
2 cups almond powder (ground almonds)
6 tbsp cocoa powder (Derrick used Cacao Barry Extra Brute)
In a bowl, beat the egg whites with 1/3 cup icing sugar and lemon juice until firm. Just add all the ingredients at once and start the beating slowly. When the sugar has been incorporated, increase the speed until egg whites form peaks.
Sift the 3 cups icing sugar, almond powder and cocoa powder over the whipped egg whites.
Mix with a spatula until malleable and shiny. Don't worry about the batter collapsing.
Using a pastry bag (or a milk bag with a hole cut in the corner*).
Set the macarons aside, uncovered, for 30 to 45 minutes to form a crust. While the macarons dry, preheat the oven to 300F.
Bake for 12 minutes in a convection oven or 15 minutes in a conventional oven.
Dark Chocolate Ganache
1 cup whipping cream (35%)
2 tbsp unsalted butter
1 1/2 cups dark chocolate (Derek used Cacao Barry St. Domingue "Origine" Chocolate Couverture with 70% cocoa)
In a pot, place the butter and cream and heat to just a simmer.
Pour over the chocolate. Wait 30 to 45 seconds.
Using a whisk, stir from the centre out, in one direction, to blend the cream, butter and chocolate. Be sure to stir. Do not beat the mixture.
Chill for 30 or so minutes.
Once the ganache and macarons are cooled, pipe the ganache onto a macaron. Top with a second macaron to form a sandwich.
Macarons keep for 2 days in the refrigerator — if they last that long.
*Note to non-Canadian readers. Yes, you read it right. A milk bag. Milk comes in bags in Canada. And cartons. And bottles. We also call whole milk homo milk (short for homogenized), but that's another story…