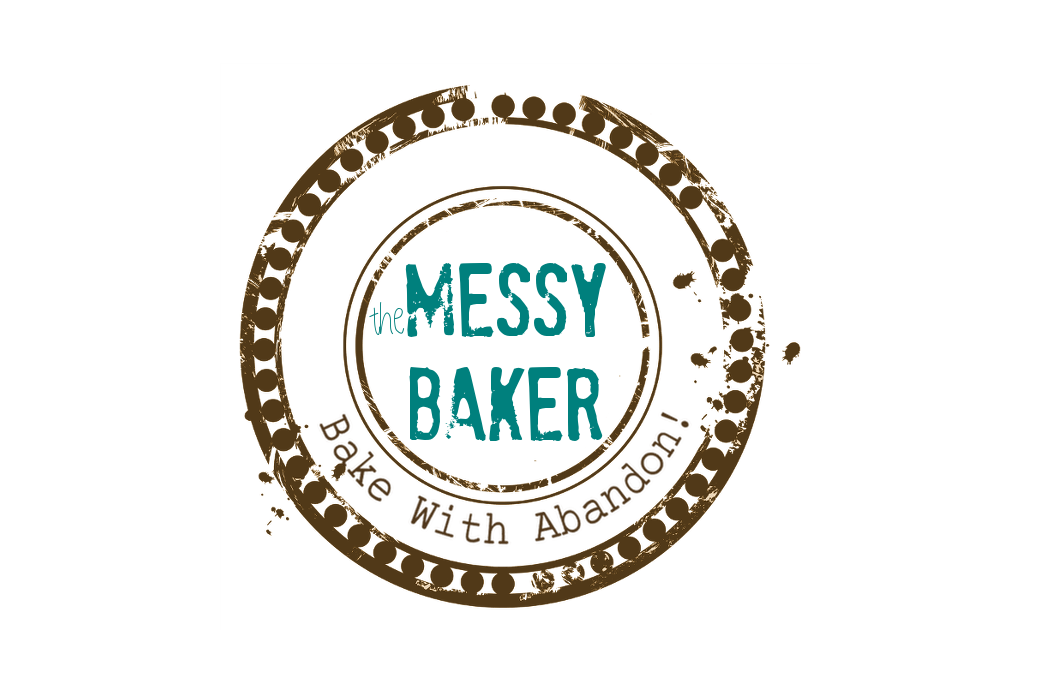 23 Dec

12 Cookbooks Picks of 2010

I know what you're thinking. "It's only 2 days to Christmas and you're posting this now?" Yup. I figure, since I'm going to be making a mad dash for gifts later today, you might be a last-minute shopper, too.

So, in no particular order other than this is the way the books were piled on my office floor, here are some of the best food books I encountered in the past year. I've streamlined the review so you can narrow your search quickly and hit the road. I've even included a section about the photographs in case you're as easily swayed by pretty pictures as I am.
Single Subject Books
The title is usually a dead giveaway for these books but if you're passionate about a food or want to perfect a technique, one of these could suit your needs.
Crazy About Cookies: 300 Scrumptious Recipes for Every Occasion and Craving
By Krystina Castella
Focus: Every cookie imaginable. Beyond the standard baked drop cookie you'll find, rolled, sliced and iced. Icing recipes and techniques are also covered in detail.
Photos: Not every cookie has a shot but there more than enough to give you an idea of the contents. Simple cookie shots show off the finished product. There's little staging, but since the focus is on cookies, who needs fancy table clothes and fine china?
Stand out feature: Scope and ingenuity. We're talking Frank Lloyd Wright gingerbread houses, waffle iron cookies and 3D Christmas trees.
Who'll love it: Bakers, cookie monsters, kids, grandparents or anyone wanting some baking inspiration.
Not ideal for: Diabetics, vegans or people who hate scratch cooking. Although there are gluten-free recipes most require wheat flour.
If you try one recipe: Chocolate Chip Cookie Pie.
---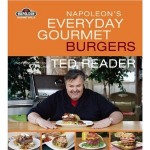 Napoleon's Everyday Gourmet Burgers
By Ted Reader (Key Porter Books)
Focus: Burgers. Burgers. Burgers. Beef, pork, veal, lamb, game, chicken, turkey, duck, seafood vegetable, breakfast (yes, breakfast), dessert (ditto) — all with a side of shakes.
Photos: Every recipe in this book (and there are more than 100) has a mouth-watering or chuckle-inducing photo. Given the narrow focus and potentially ugly subject, Mike McColl does a stellar job of keeping the photos fresh and enticing.
Stand out feature: The sheer, mind-boggling variety of burgers.
Who'll love it: Anyone with an outdoor grill. While it obviously appeals to meat eaters, the seafood and vegetarian options are enticing.
Not ideal for: Vegans or people who don't / can't cook outdoors.
If you try one recipe: Meatzza All Burger Pizza
---
For the Love of Soup / For the Love of Salad
By Jeanelle Mitchell (Whitecap Books)
Focus: One book focuses on soup, the other on salad. Yes, I'm double dipping, but these books are small and when combined come to about the price of a single hardcover. Besides, I assure you, you'll use them so often you'll find the pair a real bargain. (Hey, Whitecap, next time you release this book, might I suggest combining the two? I'm just saying….)
Photos: None, but the author's whimsical  artwork punctuates the recipes.
Stand out feature: Dependability. You simply can't go wrong with these recipes. Read one. Do you like the main ingredients? No? Move onto next recipe. Looks good? Make it. Serve it. Receive rave reviews.
Who'll love it: Anyone who likes soup and / or salad. Many recipes are vegan-friendly or easily adaptable.
Not ideal for: People who think soup and salad are beneath them. And you don't want them at your table anyway.
If you try one recipe: Bet you can't try just one. Ginger Orange Carrot Soup and Mixed Greens & Apples with Maple-Glazed Pecans
---
750 Best Muffins: Everything from breakfast classics to gluten-free, vegan & coffeehouse favorites
By Camilla  V. Saulsbury
Focus: Uhhh. Muffins?
Photos: Only a few inserted in sections, not along side the recipe in question. While the photos give a general idea of what the muffins will look like, let's face it. One muffin pretty much looks like the next.
Stand out feature: That anyone can think of 750 muffin recipes. Ask me and I'm stumped after Banana Walnut and Morning Glory.
Who'll love it: Muffin fans. The gluten-free section is large enough to make this worthwhile to those who can't eat wheat.
Not ideal for: Diabetics and vegans.
If you try one recipe: Chocolate Basil. Yes, you heard right. Chocolate Basil.
---
Reference Books
Although they contain no or few recipes, these go-to guides will make you a better cook / baker / human being / Trivial Pursuit partner.
Food Substitution Bible: More than 6,500 Substitutions, Ingredients, Equipment & Techniques
By David Joachim
Focus: Food substitutions in every form.
Photos: None. The book is laid out in easy-to-read chart form.
Stand out feature: The concept. I wrote a review of the IACP winning 2005 version. With more than 6500 suggestions, 300 totally new entries and 20% more content, so I'm one fifth more enthusiastic — if that's possible.
Who'll love it: If you cook, at some point in time this book will come in handy. If you follow recipes religiously, this will give you the confidence to move beyond the ingredient list. Food allergy sufferers, recipe developers and adventuresome cooks will have their copy dog-eared in a month.
Not ideal for: People who live in hotels. If you have a kitchen, you need a copy of this book.
If you try one recipe: No recipes, but it should inspire you to shake up a few of your old tired recipes.
---
The Complete Book of Knife Skills: The Essential Guide to Techniques, Use & Care
By Jeffrey Elliot & James P DeWan
Focus: This encyclopedia of knives covers everything about knives — knife anatomy, techniques for all kinds of knives including European-style chef knives, Japanese knives, knives for slicing, butchering and paring. You'll slice, you'll dice, you'll julienne fry — and when you're done chopping, you'll learn how to care for and sharpen your knife of choice.
Photos: Step by step photos are clear and easy to follow. The hand model is a skilled chef, so the technique is impeccable.
Stand out feature: The scope and clarity of the subject matter. Its special concealed spiral binding allows the book to lie flat on the counter while you practice.
Who'll love it: Anyone who wants to reduce their prep time and improve their cooking. After all, uniform cuts don't just look good, they allow for more even cooking.
Not ideal for: People with arthritis or a dependency on prepared food or food processors.
If you try one recipe: No recipes, but you'll be itching to chop something.
---
Appetizer-to-Dessert Books
Whether you're craving a light bowl of soup, a hot dinner or a sweet, sweet dessert, these books have it all. And then some.
The Harrow Fair Cookbook
By Moira Sanders and Lori Elstone with Beth Goslin Maloney
Focus: The prize-winning foods served at Ontario's famous Harrow Country Fair.
Photos: A mix of candid shots, ingredient shots and close ups of food (both in the middle of prep and the finished dish). Photos are simple, and have an organic feel to them, in keeping with the fair. A mix of photographers gives the book an eclectic feel, much like the fair goers themselves.
Stand out feature: Feeling like you've been to the fair.
Who'll love it: Anyone who's into old-fashioned comfort food. This unintimidating, inviting book is ideal for anyone who craves unpretentious food.
Not ideal for: Those seeking nouvelle cuisine or low-fat cooking.
If you try one recipe: Cheddar Loonies
---
Glutton for Pleasure: Signature Recipes, Epic Stories and Surreal Etiquette
By Bob Blumer
Focus: Pushing the culinary envelope. Even if the cupcakes are made of lamb and the popcorn is really cauliflower, the dishes taste good. Blumer turns the world of food upside down with fun and inspiring results.
Photos: Macro photography in the extreme, bursting with bright colours. Although the close ups are dizzying, they're in line with Blumer's extreme and irreverent approach to food. Despite the extreme approach, all the final dishes are shot as is — no fakes. Makes me want to buy a new lens. (Santa, are you listening?)
Stand out feature: The humourous, surreal, topsy-turvy take on food.
Who'll love it: People who are out for fun and something a bit different — providing they don't mind French fries made of pound cake and marshmallows in their shooters.
Not ideal for: Busy people who are looking for practical dishes.
If you try one recipe: Dishwasher Salmon (and then report back to me. I'm afraid to try this.)
---
In a Pinch: Effortless Cooking for Today's Gourmet
By Caren McSherry
Focus: Taking the fuss out of gourmet cooking.
Photos: Hamid Attie (the amazing photographer behind C Food)  brings his signature use of light to these pictures. Almost every dish has a photo — many of them macro shots — all of them elegantly simple.
Stand out feature: The quick tips pages that set you up for success —  with recipes from this book and your culinary adventures beyond it.
Who'll love it: Anyone looking to expand their repertoire without investing a lot of time.
Not ideal for: People seeking comfort food.
If you try one recipe: Barbecued Peaches
---
Clean Start: Inspiring You to Eat Clean and Live Well with 100 New Clean Food Recipes
By Terry Walters
Focus: Vegan and gluten-free recipes based on local, seasonal, minimally processed food.
Photos: Almost every recipe has a photo. The shots are varied and have a natural, rustic feel. Wood, rough linens and simple shots are not only in keeping with the food philosophy but makes these dishes very enticing.
Stand out feature: The ability to create so many recipes from such a limited diet — no dairy or wheat.
Who'll love it: It's an obvious choice for vegans and those on gluten-free diets, but anyone looking to eat healthier, unprocessed foods will find inspiration here.
Not ideal for: People on low-carb diets and those who aren't willing to try tofu, tempeh and other non-meat protein options.
If you try one recipe: Green Bean Fries
---
French Taste:  Elegant Everyday Eating
By Laura Calder
Focus: Streamlined, classic French cuisine for the modern cook.
Photos: James Ingram's photography is simple, clean and elegant. There's nothing fussy here. The slightly subdued natural light makes you believe you're in the south of France.
Stand out feature: The simplicity of the world's most lauded cuisine. There are no Julia-Child-style, six-page recipes here. Calder distills hers to single page without sacrificing flavour.
Who'll love it: Anyone who craves simple, classic food. The dishes aren't as high fat as you'd think, so even dieters will find something to suit.
Not ideal for: Vegans. (Again? Poor vegans).
If you try one recipe: Mushroom Ravioles