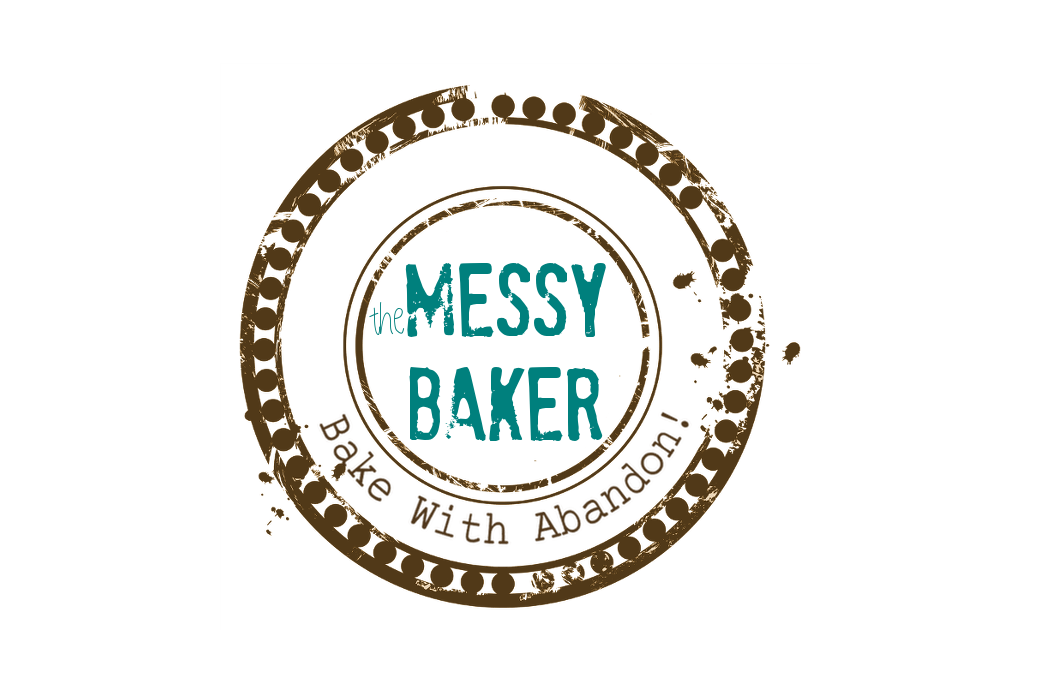 30 Aug

Pink Angels – A Devilishly Sweet Square Recipe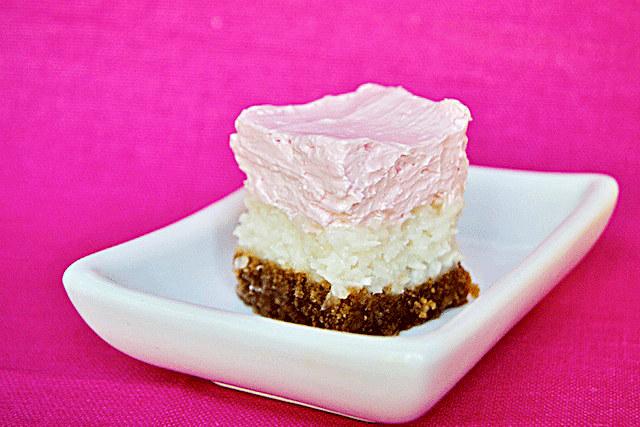 Pink. I hate it. It's yet another carry over from my childhood. Every time I wore any shade of fuschia, magenta or bubble-gum some well-meaning adult would put a hand to my forehead and ask me if I was feeling all right. Classmates? They'd just tell me to get a tan. If you grew up with encouragement like this, you too would  learn to loathe pink in all its rosy glory.
But when it comes to food? I'm a little more accepting. I figure pink's okay if it goes in me, not on me.
These Pink Angels (also known as Pink Sin or Pink Ladies*) are a classic Canadian goodie most often found at church functions. Exceptionally sweet, these squares have no nutritional value, will corrode your tooth enamel before you've swallowed, and can send your blood sugar through the roof. However, if you like your sweets sweet, you'll find them so tasty you'll be willing to risk it all — even the red food colouring.
Got a colour you hate? Go on vent. Then have one of these. They'll sweeten you up again right away.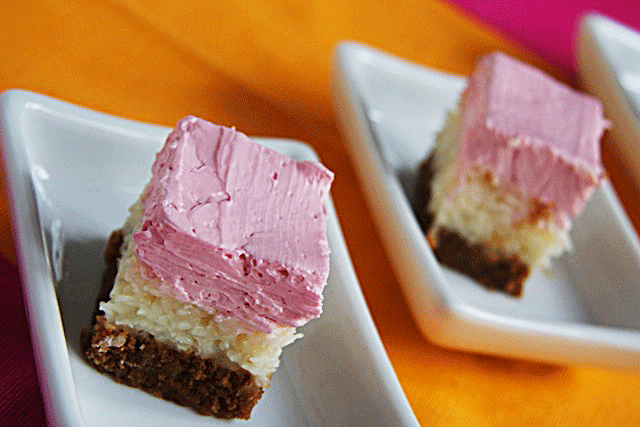 Pink Angels – A Square Recipe
Author:
Charmian Christie
Prep / inactive time:
Cook / active time:
Total time:
These classic Canadian squares go by many names such as Pink Sin or Pink Ladies. After much debate, I decided to call mine Pink Angels since they're pink, devilishly sweet, and you have to beat the devil out of the icing.
Ingredients
Crumb Base
1 cup graham wafer crumbs
½ cup packed brown sugar
1 heaping teaspoon all-purpose flour
⅓ cup melted butter
Coconut Layer
2 cups flaked coconut
1 (330 mL) can sweetened condensed milk
Butter Icing
½ cup butter, room temperature
¾ cups icing sugar, sifted
¼ cup milk, whole or 2%
1 teaspoon pure vanilla extract
4 or so drops red food colouring
Instructions
Preheat the oven to 375°F. Grease an 8-inch square baking pan and set aside.
Crumb Base
In a medium-sized bowl, combine the graham crumbs, sugar and flour. Pour the melted butter over the crumbs and mix to combine well. Press the crumb base firmly into the pan. Bake for 8 to 10 minutes or until the base smells toasty and is just beginning to brown.
Remove the pan from the oven and let cool on a rack until the base is cool enough to touch. While the base cools, turn the oven down to 300°F.
Coconut Layer
In a medium bowl, mix the coconut and condensed milk together with a wooden spoon or spatula until well combined. Spread the coconut mixture over the cooled graham base. Bake for 15 to 20 minutes, or until the coconut layer is golden around the edges.
Cool on a wire rack until room temperature. Refrigerate if necessary but do not ice if the coconut layer is still warm.
Butter Icing
This icing works best if made with a stand mixer fitted with a whisk attachment, but you can use an electric mixer. To achieve a light icing, beat for a good 2 minutes after each addition.
Beat the butter for 2 minutes on high.
Reduce the speed to low and add the icing sugar a few tablespoons at a time. Once all the icing sugar has been added, increase the speed to high and beat for 2 more minutes.
Mix the milk and vanilla together, add it to the icing and beat for 2 minutes.
Add the food colouring and beat for 2 to 4 minutes or until the icing is very light and fluffy. Add as much colouring as you need to obtain the correct colour of pink.
Spread the icing over the cooled coconut layer. Refrigerate to set the icing and then cut into squares.