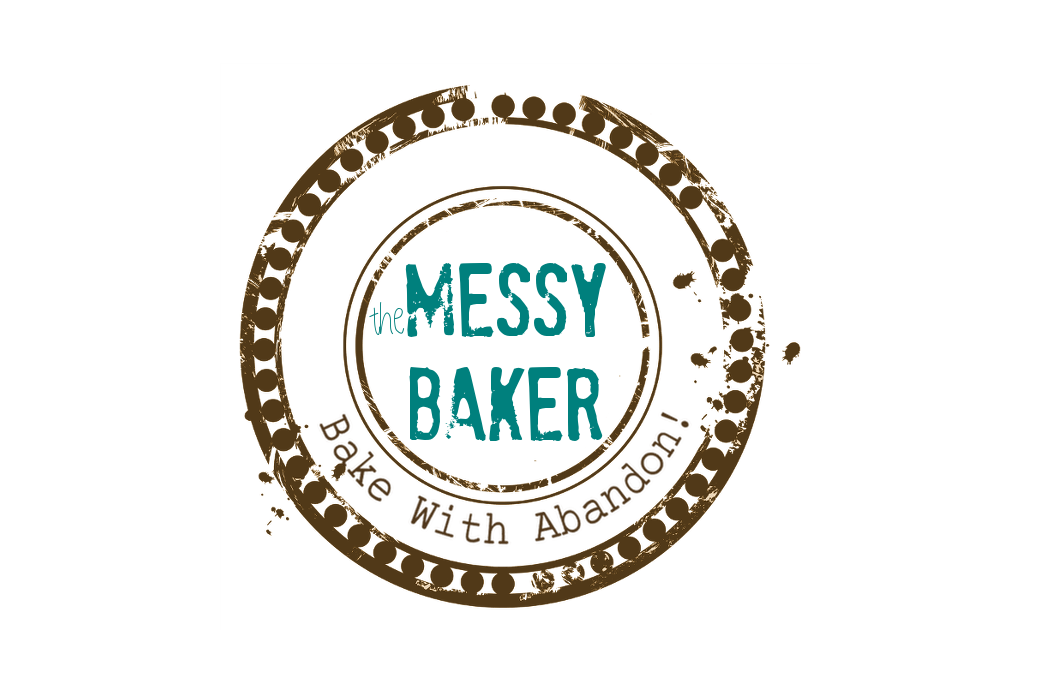 26 Aug

Stone Fruit Galette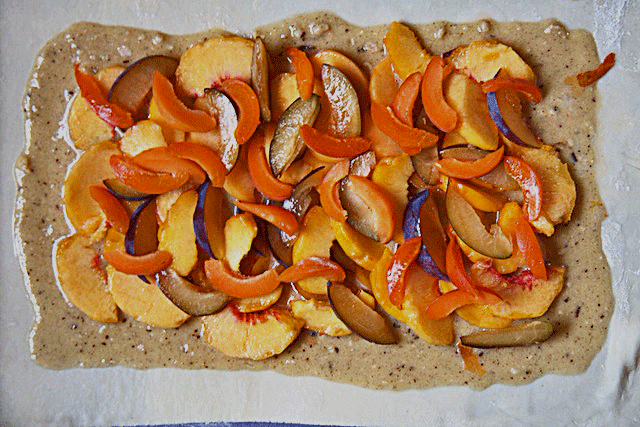 This recipe is enough to make me eat my words. I don't like marzipan, I find Emeril Lagasse's TV persona annoying (his toothpaste commercials were the final straw for me) and I avoid pre-packaged items on principle. And yet, this recipe, which  became a favourite within two bites, calls for almond paste, boxed puff pastry and is adapted from the Bam Master himself. Like I said, I'm eating my words. And more galette than is good for me.
It all started at the market. I went for peaches, but the grower was selling baskets of mixed fruit — pears, peaches, plums and apricots. The different shapes, sizes and colours were so intriguing, I couldn't resist. I had the vague idea I wanted to make a galette, but wanted something light and not too sweet. So I poked about the Internet for inspiration and came upon Emeril's recipe for Apricot and Peach Galette.
As always, I wound up improvising. Following Emeril's mantra to "Kick it up a notch," I used vanilla in both the almond paste and creme fraiche. Ignoring his instructions for a mere 1/4-inch sliver of dough around the edge, I left a more generous border. As for the fruit? Forget the overlapping rows. I slapped the slices down all willy-nilly for a more rustic look.
Despite my changes, the results were so good I made a second  stone fruit galette a few days later to share with my extended family. In my rush, I forgot the jam glaze. Turns out I liked it better without. Who knew? But don't tell Emeril I toned it down a notch. He might squirt me in the eye with toothpaste.
Got a favourite fruit for your galette? Or another intriguing way to use puff pastry? Do share. I'm now hooked on this easy dessert.
Peach, Apricot and Plum Galette Recipe
Author:
Charmian Christie
Prep / inactive time:
Cook / active time:
Total time:
Stone Fruit Galette is an easy and delicious way to use up those peaches, apricots and plums. A thin layer of almond paste brings out the best in the fruit. A dollop of creme fraiche doesn't hurt either.
Ingredients
Almond paste
½ cup toasted blanched almonds
½ cup
vanilla sugar (or ½ cup sugar and 1 tsp vanilla extract OR half a vanilla pod)
1 large egg
Galette
1 sheet puff pastry, thawed
3 medium-sized ripe apricots, cut in thin slices
3 medium-sized ripe plums, cut in thin slices
2 to 3 ripe peaches, peeled and cut in thin slices
2 teaspoons sugar
Glaze - optional (I found I liked the glaze-free version better)
2 tablespoons apricot or peach jam
¼ cup cognac or brandy
Sweet Creme Fraiche
½ cup cream
½ cup sour cream or full-fat yogurt
2 tablespoons vanilla sugar
Instructions
Preheat oven to 425 degrees F.
Toast the almonds in a dry frying pan until light gold and fragrant. Set aside to cool.
In the bowl of a food processor or blender, finely grind the sugar and vanilla, if using. Add the almonds and grind to a paste. Add the egg and blend until smooth.
On a lightly floured surface, roll the pastry into a rectangle roughly the size of your baking sheet. Transfer the dough to the baking sheet. Prick the dough all over with a fork to prevent it from bubbling during baking.
Spread the almond paste evenly over the dough, leaving a good 1 to 1½-inch border. Place the apricot, plum and peach slices on top of the paste and sprinkle with the 2 teaspoons of sugar. Fold the pastry edge over the fruit to form a rim.
Bake about 20 to 25 minutes or until edges are golden brown.
Optional
: While the galette is cooking, bring the jam and brandy and to a simmer in a small saucepan. Simmer, stirring, until the jam is melted. Don't boil or overcook.
Creme Fraiche
To make the creme fraiche garnish, combine the cream, sour cream and sugar.
When the galette is done, place it on a wire rack to cool. If you are glazing the galette, brush it with the jam and brandy mixture while the galette is still hot.
Cut galette into pieces and drizzle with creme fraiche.