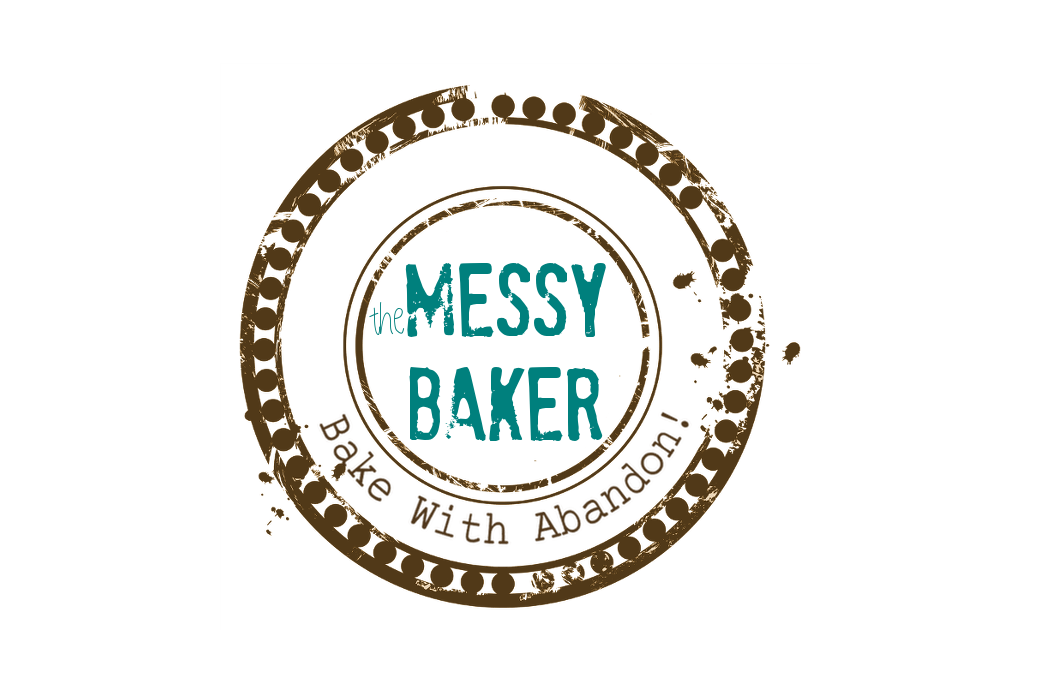 25 Aug

Spicy Roasted Cauliflower with Cilantro Dressing

Posted at 09:45h

in

Dairy-free

,

Egg-free

,

Gluten-free

,

Healthy Choice

,

Original

,

Recipes

,

Savory

,

Side Dish

,

Vegan

,

Vegetables

,

Vegetarian

0 Comments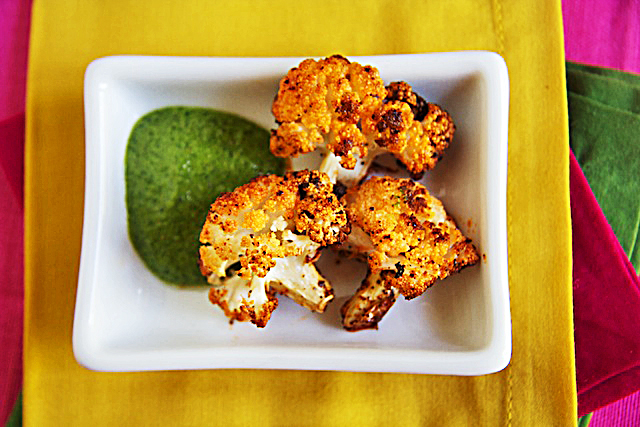 A local Indian restaurant makes an addictive appetizer — bite-sized vegetables dipped in a spicy chickpea batter, deep fried and served with a cilantro dipping sauce. Whenever Andrew and I dine there, I pluck all the cauliflower florets from the plate and eat them myself. Since he doesn't like cauliflower, it's a pretty good system. For me.
While the other vegetables in this deep-fried melange are tasty enough, I'm always tempted to beg the server to bring me the dish with just the cauliflower. And a double side of the sauce. Clearly, I had to figure out a way to make this in the privacy of my home or publicly embarrass myself at the restaurant.
As luck would have it, I came across a recipe for Chili-Roasted Cauliflower with Cilantro Dressing on Serious Eats. A quick read through and I knew I'd found a way to get the flavours I craved without the dangers of deep frying. With a culinary history littered with Kitchen Disasters (capital letters well-earned) I am not about to heat a great vat of oil and risk burning down my newly renovated kitchen for the sake of a spicy crucifer. You'll notice I'm not all that concerned about my arteries and cholesterol levels.
A newly acquired package of chipolte powder set things in motion. And hour later, I stood at the stove, plucking hot, roasted cauliflower florets straight from the pan and dunking them in the bright green sauce. No plate, no napkins. Just me and my fingers. Guess I won't have to publicly embarrass myself after all.
Got a favourite cauliflower dish you wish to share?

Spicy Roasted Cauliflower with Cilantro Dipping Sauce
Prep / inactive time:
Cook / active time:
Total time:
Serves:
4 normal people or just me
This spicy roasted cauliflower and its accompanying cilantro dipping sauce are easy to make. They deliver loads of flavour without a lot of fat.
Ingredients
Cauliflower
1 medium cauliflower, cut into small florets
2 tablespoons canola or light vegetable oil
1 teaspoon Mexican chili powder
1 teaspoon chipotle powder (double the chili powder if you don't like this)
generous pinch fine sea salt
fresh ground black pepper
Dipping Sauce
¼ cup canola or light vegetable oil
1 tablespoon fresh lime juice
1 tablespoon fresh lemon juice
1 cup roughly chopped cilantro
1 clove garlic, roughly chopped
1 teaspoon honey (sugar or agave nectar if you're vegan)
fine sea salt to taste
fresh ground black pepper
Instructions
Cauliflower
Preheat oven to 425°F. If you have a convection oven, use this setting for crisper results.
Cut cauliflower into bite-sized florets, trying to be as uniform as possible for even roasting.
In a large bowl, whisk together the oil, chili powder, chipotle powder, salt and a good grind of freshly ground black pepper. Add the cauliflower florets to the spiced oil and toss to thoroughly coat.
Spread the cauliflower on a rimmed baking sheet and roast for 25 to 40 minutes, stirring once part way through. The timing varies with the size of cauliflower.
Dipping Sauce
While the cauliflower roasts, combine the oil, lime juice, lemon juice, cilantro, garlic, honey (or sugar/agave nectar), salt and fresh ground black pepper in a blender. Blend until smooth, scraping down the sides as necessary.
Serve the cauliflower hot with the dipping sauce.
Notes
Cauliflower shrinks dramatically when roasted. Make a double batch if you have cauliflower fanatics (or me) at the table.