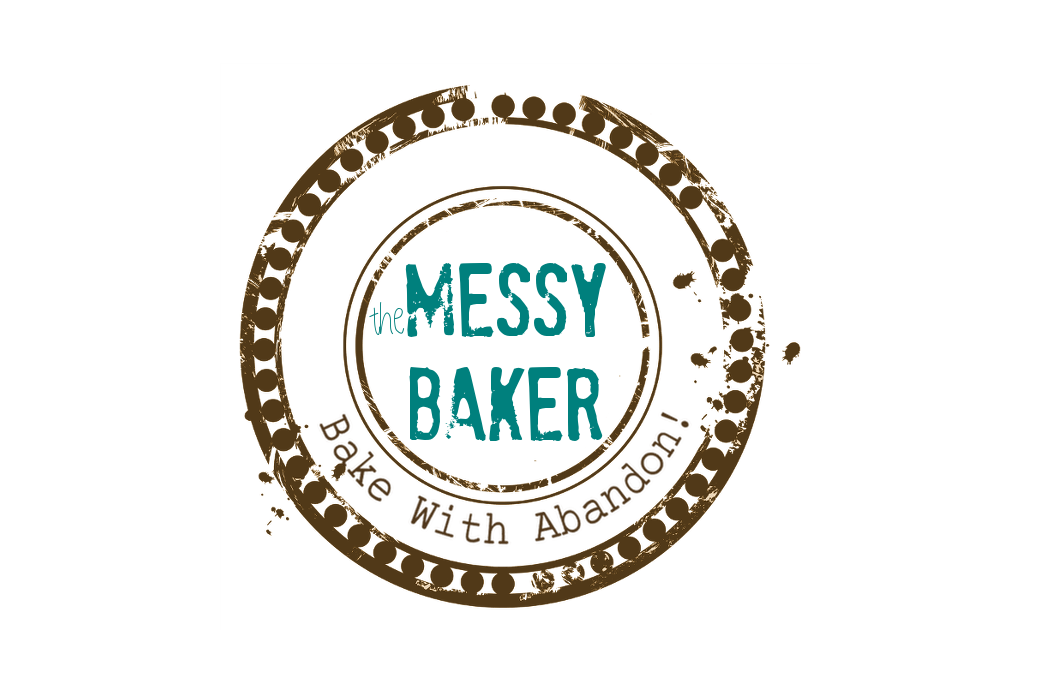 23 Aug

Peach and Blueberry Upside-Down Cake
If you drop an upside-down cake on its head does it revert to plain old cake? Sadly, no. It just becomes yet another item to file under "Kitchen Disasters."
The only advice I can give you, other than not to drop the final dish, is to resist the temptation to make this in a spring form pan. When I read "deep 9-inch round cake pan", I thought I could improvise. Instead, I wound up scraping charred caramel off the oven floor. Other than that? It's a charmer. Light, moist, with just a hint of almond, it's a perfect addition to afternoon tea. Need a more practical excuse? It uses the peaches hogging all your valuable counter space while simultaneously thwarting those blasted fruit lies. If you don't have blueberries, don't fuss. Try raspberries or blackberries instead — or simply up the peaches.
I was going to serve mine with vanilla creme fraiche. But things didn't quite turn out as planned. And pottery shards aren't a recommended garnish. Trust me on this one.
This recipe is adapted from Rose Murray's Hungry for Comfort. She says it makes six servings. I wouldn't know…

Peach and Blueberry Upside-Down Cake
Author:
Charmian Christie
Prep / inactive time:
Cook / active time:
Total time:
This light upside down cake recipe is the perfect way to use fresh blueberries and peaches.
Ingredients
Fruit Layer
3 tablespoons butter
½ cup lightly packed brown sugar
4 large ripe peaches, peeled and cut into thin slices
1 cup blueberries
Cake
⅓ cup butter, room temperature
½ cup granulated sugar
1 large egg, room temperature
½ teaspoon pure vanilla extract
½ teaspoon pure almond extract
1 cup all-purpose flour
2 teaspoons baking powder
½ cup milk
Instructions
Fruit Layer
Set oven to 350°F. Place 3 tablespoons butter and brown sugar in a deep, 9-inch round cake pan and place in the oven while it heats. Once the butter has fully melted, remove the pan from the oven. Stir until the butter and brown sugar are well blended and evenly coat the bottom of the pan. Sprinkle the blueberries evenly over the bottom of the pan. Insert the peach slices, rounded side down, between the berries.
Cake
In a large bowl, either by hand or using an electric beater, beat ⅓ cup butter and granulated sugar together until well blended and smooth. Add the egg, vanilla and almond extract, and beat until combined.
Sift the flour and baking powder together. Switching to a wooden spoon, add a third of the flour to the batter and stir by hand until blended. Add half the milk and stir until blended. Add the remaining flour and milk, alternately, being sure to end with the flour. This is important to the texture of the cake. Spoon the batter gently over the fruit.
Bake for 55 to 60 minutes or until the cake is golden brown all over and springs back when tapped.
Cool on a rack for 10 minutes, then run a knife around the edge to loosen the cake. Invert the cake onto a plate.
Serve warm with ice cream, creme fraiche or whipped cream.